A sensational day of soccer is sealed with a kiss
As TSN soccer analyst Kristian Jack writes, Saturday was one of the best days soccer has had in Canada with great moments from Vancouver, Montreal and Toronto.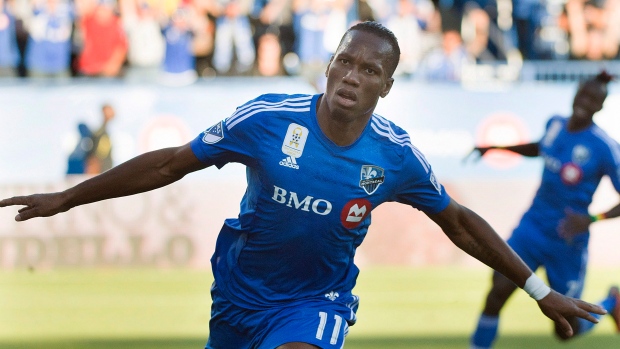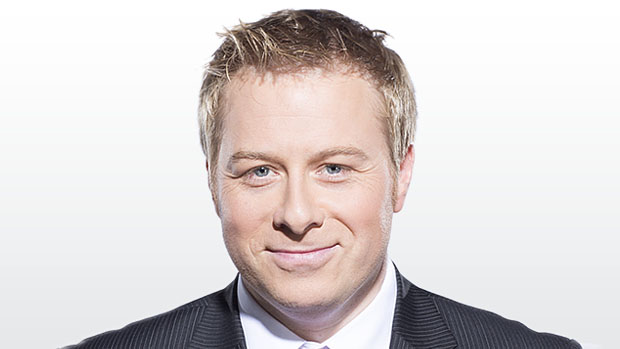 David Villa's lips touched the ball. When all else around him were losing their minds the 33-year-old sealed the relationship between man and ball with a kiss. Footballs are no stranger to unconditional love from one of the finest goalscorers Spain has ever produced.
Villa broke his femur as a young child and his love for the sport almost came to a far too premature halt. He was only four and while his right leg recovered he spent hours building a new relationship, between ball and left foot, kicking to his father with his previously unfavoured leg.
He grew to love the ball more and more eventually succeeding for middle class powers in Spanish football like Sporting Gijon and Real Zaragoza. Valencia was his next destination and it was there that he put balls into the back of the net at a rate like never before.
He was still a Valencia player in the summer of 2008 when he kissed a ball again. This time he was in Vienna at the European Championships and faced the biggest penalty kick of his career. As the referee got set to blow the whistle one of the world's finest ever goalkeepers, Gianluigi Buffon, walked past and back to his goal. Villa only had eyes for the ball – a kiss, another one, and another, a longer kiss, two more quick kisses. Seven kisses in all before placing his precious partner down on the spot. The pair had a job to do. Spain's reputation was one of great losers, underachievers in major tournaments and penalty shootouts. They had been the better team but again, in the first knockout game, had come up against a hurdle it had so often failed to get over. Villa and his ball started it all off. The most important shootout in the country's history and it was down to him to start it well. The ball felt loved and did what it was supposed to, leaving Villa's right foot like a rocket and reaching its destination – the bottom of left of Buffon's net – in a split second.
Five minutes and 14 seconds later Spain won the shootout. A week later they became champions of Europe and two years later, inspired by David Villa, they became World Champions.
Villa had beaten Buffon back in 2008 but the great goalkeeper and his team had badly missed the calming playmaking role so often provided by Andrea Pirlo, suspended for that game. It would be Buffon who would later refer to Pirlo's capture by Juventus as 'the signing of the century' and the two were able to recapture their international glories together for their club. Pirlo's final game, before a move to join David Villa at New York City FC, was fittingly another final, losing to Barcelona, a team he often played for while playing endless hours on his beloved PlayStation. Villa's winning penalty on Saturday night in Vancouver was the final chapter of a remarkable night at BC Place, sold out in anticipation of watching a full cast of stars without knowing the script.
The Italian danced inside the centre circle and in the middle of four calm touches on the ball came a little step over just to add to the charm. He lifted his head towards the left flank, but he already knew his teammate was there, before switching the play. There was no time to stand and admire, an effortless run forward and another quick look followed, this time over his right shoulder, to see if he had any challengers in his own game of space invaders. He opened his body up, and with his right arm out came the signal the artist wanted to go to work. His canvas was blank, his mind the opposite. A small touch on his right, allowing him to get ready to hit the next with his left, was perfect as the man whose autobiography was poetically titled 'I think therefore I play' allowed the ball to roll across him while using his mind to explore land on the field no one else was interested in. The left foot placed the ball perfectly into unchartered territory for teammate Angelino to run into and set up the opening goal. The visitors celebrated but explorer Pirlo, who may as well have had a cigar in his mouth, simply turned and headed back to his half for the restart.
Set free from the strange configurations of Yankee Stadium (Soccer Edition) and placed against a top side with some tactical nous, the majestic Pirlo got to work on a masterpiece gliding across the field into space, taking many of those observers on a ride back into their minds to recall magnificent individual displays of the past that helped his teams win World and European Cups.
Some questioned the benefit of handing such a large and lucrative contract to a 36-year-old deep lying playmaker but Saturday night showed just what the midfield maestro can offer. He changed the game in Europe and still has time to make an enormous influence in North America as well.
Didier Drogba's arms extended in celebration. The Ivorian has scored enough goals by now to know where to run at the moment he scores and this time he chose to head towards the bench and once the signature celebration ended the arms were no longer outstretched, instead supporting a slide to the ground where he would be jumped on by teammates. It had taken him less than four minutes to open his account at home to DC United in a pivotal game pushing for an Eastern Conference playoff position.
Not that that would have intimidated Drogba. Saturday was nothing for a man who has made a career scoring monumental goals and performing at his best when the lights shine brighter and the stage is much bigger. Scoring free kicks on these occasions are also nothing new to him. It was back in 2010 in the FA Cup final when a frustrated Chelsea couldn't score past a resilient Portsmouth. Then came a free kick. Drogba from long range found a precise gap between the post and 'keeper David James before turning again and running back to the bench to celebrate.
The first head Drogba grabbed to hug in celebration that day at Wembley was Frank Lampard. The two were back in the same country on Saturday and it was the Englishman who ran unopposed into the penalty area, constantly looking at the aforementioned Angelino, given the responsibility to play the perfect cross into the space he is running into, and then came the cross, one Lampard had already played in his mind multiple times, one all he needed to do was hit first time hard into the net with the top of his right foot for another opening goal of a game. He had scored so many of these in the Premier League for Chelsea and even uncomfortably for Man City, against Chelsea but now here in Canada it was back – the anticipation, the run, the look, the control of the ball, the finish and the arms pointing to the sky in celebration. It all sounds so simple. So Lampard, yet we hadn't seen that yet from him in MLS but it was on this day of all days that another famous moment was now being replayed across this fine land.
It started with the outside of Sebastian Giovinco's sensational right foot, creating league history in the meantime, and it ended with some of the major influencers of the game's most recent history coming to this country to show what they can do best. Having such quality play out in three of our stadiums, in front of a combined attendance of almost 65,000, Saturday September 26th was one of the best days the sport has had in Canada.