A slew of NHL veterans still looking for work
It was a bad summer to be an NHL free agent, save for the handful of players who landed lucrative deals. TSN Senior Hockey Reporter Frank Seravalli looks at the veterans who remain out of work as training camps approach.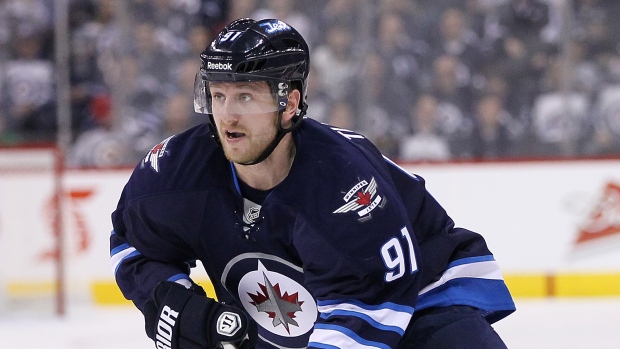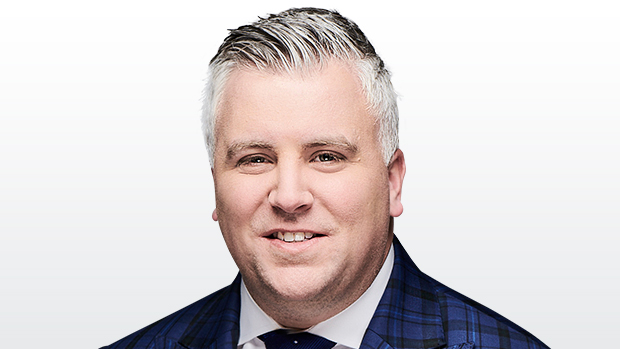 It was a bad summer to be an NHL free agent, short of being Andrej Sekera, Michael Frolik or Matt Beleskey.
With training camp just one week away, a slew of NHL veterans remain without a contract for the upcoming season.
Cody Franson, 27, finally inked a two-year deal in Buffalo on Thursday morning, signing for nearly $7 million. This is the first time the defenceman will be playing on a multi-year contract since 2010-11. He had more points from the blueline last season than Beleskey, who was the most coveted free-agent forward. But does he make the Sabres a playoff team?
Some veterans have already accepted professional tryout contracts in the hopes of catching on during training camp. Others are still holding out for deals.
Here's a look at a few names still on the board:
1. JIRI TLUSTY
Position: Centre
Age: 27
Last year: 72 GP, 14 G, 17 A, 31 PTS
Scoop: Tlusty arrived in Winnipeg shortly before the trade deadline last winter and added eight points in 20 games. He also appeared in all four of the Jets' first-round playoff games, but went without a point. Tlusty's possession numbers (plus-155 shot attempts ratio) were strong last season, while his PDO (a measure of luck) was low. His eight points in 20 games with the Jets also came despite playing fewer than 20 minutes per night. He could be a bargain buy for a team looking for secondary scoring.
2. MAREK ZIDLICKY
Position: Defence
Age: 38
Last year: 84 GP, 7 G, 27 A, 34 PTS
Scoop: No NHL player skated in more regular-season games last year than Zidlicky, who dressed in an unusual 84 after his deadline deal to Detroit. He also averaged nearly 21 minutes per game - which should scare off any questions about his age. Zidlicky is a dependable veteran defenceman who can add to any power play. The Islanders and Bruins have expressed interest this summer, but nothing has been signed.
3. LEE STEMPNIAK
Position: Right Wing
Age: 32
Last year: 71 GP, 15 G, 13 A, 28 PTS
Scoop: Stempniak finished the season strong after his trade from the Rangers to Jets. He added six goals in 18 games in Winnipeg, also scoring once in the Jets' first-round sweep. While his shooting percentage (20.7 per cent) in Winnipeg won't be repeatable, he is still a productive winger who could contribute on the second or third line.
4. BRAD BOYES
Position: Right Wing
Age: 33
Last year: 78 GP, 14 G, 24 A, 38 PTS
Scoop: Who will take a flier on this one-time 40-goal scorer? Boyes posted his best offensive season since 2012-13, finishing in the top 25 per cent of the league in points (165th). For his career, Boyes has almost always been a positive possession player - and he's missed just eight games in his last three seasons.
***UPDATE: Boyes will reportedly attend Toronto Maple Leafs training camp on a tryout contract.***
5. SEAN BERGENHEIM
Position: Left Wing
Age: 31
Last year: 56 GP, 9 G, 10 A, 19 PTS
Scoop: Bottom-six forward who could be a temporary fill-in higher up in the lineup in case of injury. Bergenheim requested a trade out of Florida last winter, but netted just one goal in 17 games with the Wild and played sparingly in the playoffs. Injuries have been an issue for Bergenheim in the past, which could be holding some teams back.
TRYOUT TRACKER
Here are the players who have already signed tryout deals to attend training camp. (Reminder: a player on a tryout contract [PTO] is still a free agent and can choose to sign with any team at any time.)
Sergei Gonchar (Pittsburgh)
Scottie Upshall (St. Louis)
David Booth (Florida)
Scott Gomez (St. Louis)
Curtis Glencross (Toronto)
Ray Emery (Tampa Bay)
Keith Aulie (Arizona)
Tom Sestito (Pittsburgh)
Matt Carkner (N.Y. Islanders)
Ryan Wilson (Calgary)
Steve Bernier (N.Y. Islanders)
Jonas Gustavsson (Boston)
Rob Schremp (Florida/AHL)
Peter Budaj (Los Angeles)
Brett Bellemore (N.Y. Rangers)
James Sheppard (Columbus)
Ryan Martindale (Tampa Bay)
David Leggio (Winnipeg)
Eriah Hayes (St. Louis)
Eric Boulton (N.Y. Islanders)
Devin Setoguchi (Toronto)
Frank Seravalli can be reached at frank.seravalli@bellmedia.ca.