Adidas lands NHL jersey deal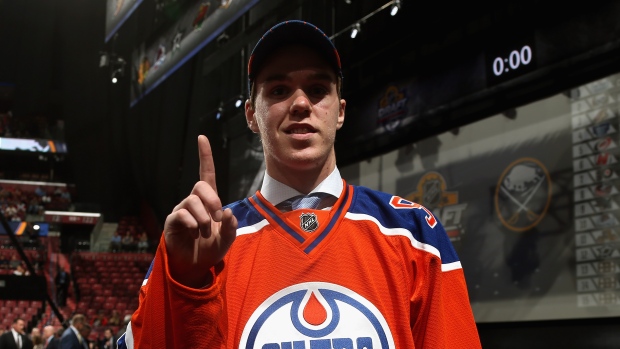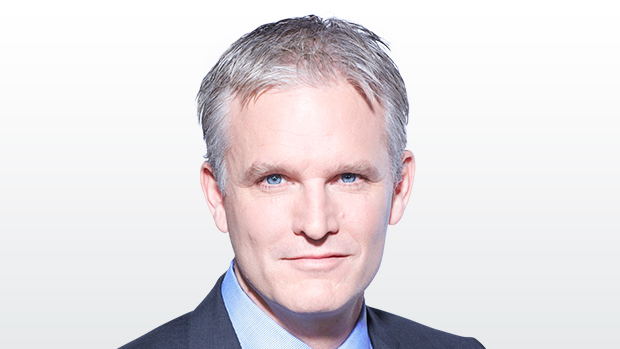 The National Hockey League appears poised for radical changes to its team jerseys in the wake of a deal that may pave the way for advertising on team uniforms.
Adidas has won a long-term deal to make uniforms for the 30 NHL teams, beginning in the 2017-18 season.
Adidas takes over from its corporate cousin Reebok, a sports brand owned by Adidas.
For Adidas, the NHL deal is a big, if curious, win. The company beat out rivals Under Armour and Bauer Hockey for the NHL jersey contract, three people familiar with the matter told TSN. The NHL's deal with Reebok pays the league about $35 million per season, a source said. The new deal with Adidas will see the rights fee double, the source said.
Both the NHL and Adidas declined to comment. A source said the agreement would be formally announced in mid-September. It's unclear whether the NHL will receive a cut of revenue from jersey sales or if it's a straight rights-fee arrangement.
A source told TSN that the deal would surely mean big changes to uniform designs, perhaps with Adidas's familiar three-stripe trademark being added to some or all team jerseys.
"The NHL might not want big changes like that, but for the money Adidas will pay, they'll be pretty aggressive pushing to make the NHL jerseys identifiable with their brand," the source said.
It's believed that Adidas will also produce jerseys for the eight teams that will play in next year's World Cup of Hockey, although that could not be confirmed.
Moving to a new jersey supplier may be a natural transition for the NHL to begin introducing on-jersey advertising, several league sources told TSN.
During a meeting of NHL team presidents in New York last year, league officials estimated they might raise $4 million per team – or $120 million annually – by allowing corporate sponsors to put their logos front and centre on jerseys.
"If you're already deciding on a major NHL jersey overhaul, maybe with Adidas striping on the jerseys, then it seems like it would be a good time to introduce the ads, if you plan to do it anyway," a league source told TSN.
Adidas has already been quietly preparing for the new hockey contract. This summer, Edmonton Oilers phenom Connor McDavid filmed a commercial to promote the brand.
Adidas also hopes to feature Sidney Crosby in its marketing plans. Crosby has an endorsement agreement with Reebok that expires at the end of August and his agents have been negotiating with Adidas.
The NHL deal is somewhat curious because it wasn't too long ago that Adidas said it would move away from league partnerships.
In March, Adidas announced it was quitting its partnership with the National Basketball Association after 11 years. The company said at the time that it would instead emphasize new products and sponsor individual players, Bloomberg News reported at the time.
In 2014, Adidas signed deals with four of the top six NBA draft picks, including Canadian Andrew Wiggins. In June, Nike announced an eight-year agreement with the NBA worth a reported $1 billion.
In 2012, Adidas's Reebok unit lost the right to produce National Football League jerseys to Nike.
Adidas has struggled to boost its sales in the competitive North American sport market, particularly against dominant Nike.
"America is not a sprint for us, it is more a marathon… we still have a lot of work ahead of us," Adidas AG chief executive Herbert Hainer said earlier this year on a conference call with reporters.
Adidas' North American sales fell 7 per cent last year, and the company slipped to third place in the market behind Nike and Under Armour, according to the data firm Euromonitor.
Overall, Adidas has global sales of $14 billion (U.S.) and a global market share of 10.5 per cent, compared to $36 billion and 15.9 per cent for Nike. Adidas has increased its marketing budget by more than 25 per cent, Reuters reported in March, and the company has put a new emphasis on the U.S., the world's top sportswear market.
Investment analysts have speculated for several years that Adidas plans to sell off the struggling Reebok unit.
While Adidas bought Reebok in 2006, Reebok has since been repositioned as a fitness brand, perhaps suggesting its ties to the NHL no longer make sense even if Adidas rejects calls from investors to sell Reebok.
Adidas executive Mark King, who recently ran the company's golf division TaylorMade, has been tasked with rekindling Adidas' North American sales.
At an investor day earlier this year King said he wanted to make Adidas "cool" again. The company, which has a partnership with rapper Kanye West, will relocate 75 designers, developers and marketing executives from Germany to the U.S., King said, adding Adidas will run its biggest ever ad campaigns over the next three years.