After atypical offseason, Leafs looking to find new normal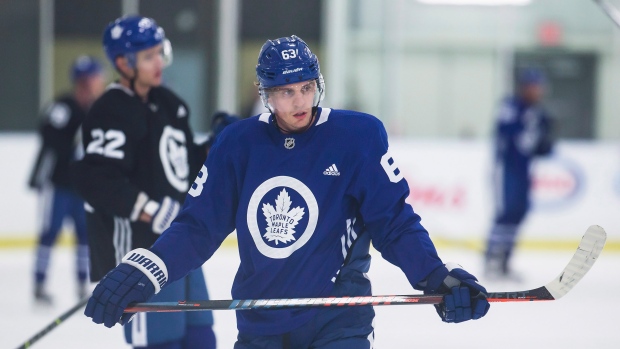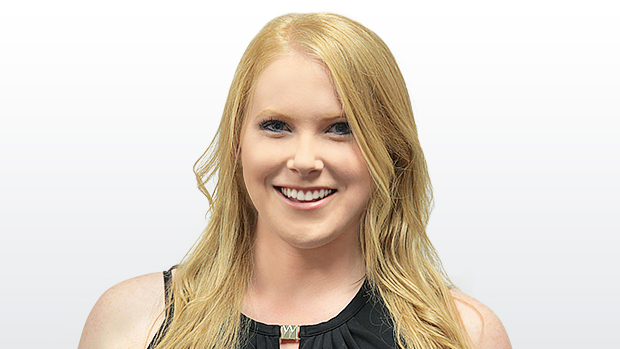 NIAGARA FALLS, Ont. – "Typical" isn't something that applies to these last three months for the Toronto Maple Leafs.
First, there was John Tavares signing a blockbuster seven-year, $77 million free-agent contract in July that immediately changed the complexion of the team's offence. Then William Nylander's ongoing contract negotiations turned into a holdout from training camp that has no end in sight, and the Leafs' adjusted accordingly once again.
There are still weeks to go before Toronto will play its first regular-season game on Oct. 3. But over three days of on-ice camp sessions at Gale Centre Arena this weekend, the Leafs set out to start discovering what exactly typical might look like for them this season.
"We were talking about it in the room [today], saying how we were starting to get going towards the end of the [scrimmage] yesterday and again today," winger Tyler Ennis shared on Sunday. "The more we play together, the more the chemistry starts to build and we start to gel."
Building familiarity is part of what makes camp so valuable, especially in new combinations. Ennis, for instance, didn't anticipate when he inked a one-year, $650,000 contract with the Leafs in July he'd be at the centre of the Leafs' changes. Until Nylander is under contract, Ennis has taken over his spot on Auston Matthews' wing, with their line rounded out by Patrick Marleau.
It's a significant departure for Matthews, who has had Zach Hyman super-glued to his side for the last two seasons. Hyman has been moved over to Tavares's line, with Mitch Marner on the other side. Head coach Mike Babcock had stubbornly refused to separate Matthews from Hyman in the past, but last week admitted that "sometimes, things get old" and tasked Hyman with maximizing his skill set beside another elite centreman.
"I've been asked a lot [about] when I heard the news [I'd be playing with Tavares], what was I going to do?" Hyman said. "And I've been telling people, you don't really change the way you play. You just try to be the best version of yourself, and that's what I've been trying to do, [just] get better and doing the things that make me successful."
Establishing chemistry with Tavares still stands to be a taller task for Hyman than it will be for Marleau with Matthews. The two became close friends off the ice last season, and Marleau said he recognizes Matthews' tendencies not only from playing with him on the power play but watching him closely at 5-on-5.
Well before they were brought together, Matthews was open about wanting to skate on a line with the 39-year-old Marleau, and their on-ice rapport has been evident.
"He's had an unbelievable career and he knows how to score, so it speaks for itself," Matthews said. "He can still fly. It seems like he's even getting faster. I'm excited to play with him; I think we can do well. We have a great relationship off the ice so hopefully it translates onto the ice, too."
That line will have to wait to make its debut against an actual opponent, although likely not for long. Toronto has back-to-back pre-season games against the Ottawa Senators on Tuesday and Wednesday this week, first in Lucan, Ont., and then in Ottawa. It will be Tavares's group that travels to small-town Lucan, as well as Nazem Kadri's line with Josh Leivo and Connor Brown.
After putting on a show at both training camp scrimmages with their speed and passing creativity, the play of Marner and Tavares together will be the centre of attention as Toronto's exhibition schedule begins.
"He's obviously extremely quick and he sees the ice very, very well," Tavares said of Marner. "He's in and out of holes very quickly. [I'm] just getting used to how he uses that. His down-low strength, how smart he is with the puck when he gets it down low, how he can make plays out of nothing and just how deceptive he is with the puck [is great]."
That game may also showcase how well Tavares and Marner work on a penalty-kill unit. Head coach Mike Babcock said he's considering that duo for shorthanded work, which isn't unfamiliar to either. Tavares began playing minutes on the PK back in 2016-17 with the New York Islanders and averaged 1:34 per game there last season, while Marner has killed penalties with the OHL's London Knights, but has rarely done the same in the NHL.
The 21-year-old wouldn't mind seeing that change.
"I think if you [kill penalties] you know how to take away the angles better," Marner said. "So it helps you at even strength as much as on the penalty kill."
With the Leafs cutting their training camp roster from 73 to 46 immediately after Sunday's on-ice workouts ended, Babcock will have only two teams of players to evaluate now into the coming days. While he praised individual players (including Matthews and Marner) for their off-season improvements, it's too soon to anoint permanent linemates just yet.
"We tried to accomplish something [here], tried to get a foundation built and establish some work ethic," Babcock said. "It's about learning how to work again, it's about doing things right, it's about details. All those things, you've got to be ready to go Oct. 3 and we understand that."