All's normal with Lions' Foley again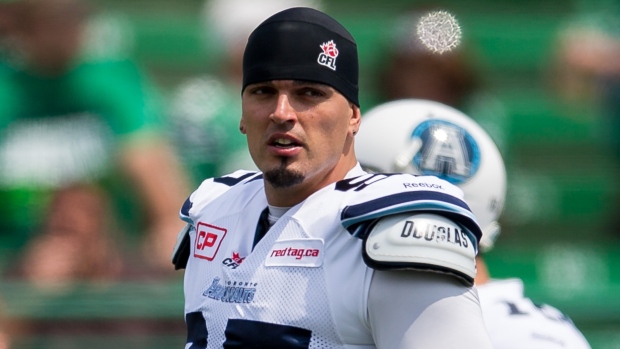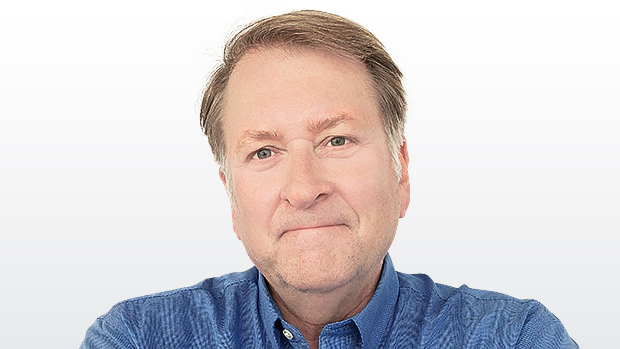 REGINA -- The gap on the surface seems as big as trying to cross the Grand Canyon with a single step. It's the distance between the world in which Ricky Foley lives and that of everyone else.

Everyone else, at least a good number in three-down football, would consider what he did to the B.C. Lions seven years ago as unforgivable. Foley thought nothing at the time of telling Wally Buono he wanted to play for his team, going on TSN confirm the deal, then driving to meet with the Toronto Argonauts and telling them something else.

Same thing last weekend. Many might consider being flown out to Vancouver from Toronto by the Saskatchewan Roughriders to serve as a celebrity host for a Riders rally as an act where a little loyalty might be required.

Foley hopes to repay the Riders all right, by helping the Lions to a win over Saskatchewan Sunday (5pm pt on TSN and TSN GO, pre-game starts at 3pm pt on TSN 1040). He did his thing last week for the Riders at a Vancouver nightclub, then went over to B.C. Place Stadium, took a physical and by the end of the night agreed to terms with the team he forsook seven years ago.

All perfectly normal.

"My mom always says you've given us an exciting life," Foley said.

What Foley does is just what he is supposed to be doing at any given moment, no matter how out of place it may seem at the time.

He was asked to reflect on two years of memories with the Riders upon showing up at Mosaic Stadium 2.0 Saturday, which included a Grey Cup win and a chance to experience three-down football at its most grassroots level.

Not surprisingly, Foley also looked back at a few other experiences at the start of the week when he began to retrace his past with the Lions and came to an equally-obvious conclusion.

"It honestly feels surreal," Foley said this week.

"There are so many ironies. When you get home at night and think I'm at the same restaurants talking about the same stuff and you realize it's been 10 years and I'm back here. Everything's worked out. I always just trusted God's plan."

What makes it easy, Foley said, is an ability to adapt to his surroundings at any given moment. He needed no prompting when asked, for example, why he was such a fit with the Riders when he joined them to win a Grey Cup, at least until last weekend.
"I think (Regina) played to my personality and background," he said. "For a lot of years people didn't want to play in Saskatchewan. Me and a lot of guys came in 2013, and we embraced being country boys and farm kids. I was so grateful being able to play in front of those crowds. My grass is getting cut. My driveway is being shoveled. Everybody is buying you beers at the bar.

"I told guys who want to sign there that you make the decision about coaches and scheme but as far as the experience every veteran should get a chance to experience that."

So there might be a form of closure for Foley in returning to the Lions, even though Buono long ago forgave his actions which led to the best years of his career being played elsewhere. His new team, on the other hand, wouldn't mind being paid back differently.

The fact Foley is the 12th defensive lineman to be brought into Buono's forgiving world would suggest the coach/GM hasn't exactly found a decent pass rush.

At 35, and now the oldest player on the Lions, Foley will be limited in what he can produce initially, as Buono will make him a rotational player in the hopes his team can eventually widen its use of non-imports on the defensive front.

A legacy, if such a term can be used about a player with three Grey Cup rings, could be achieved if fellow Canadian pass rushers like Maxx Forde, David Menard and Junior Luke are now given additional time to become effective.

That time may now have already arrived for Forde, a seventh round draft pick who will start his fourth straight game for the Lions, moving past import veteran Bryant Turner.

"You have to be compliant to the ratio, but Ricky Foley showed it doesn't matter where you were born if you can play," said Forde, who was born in New Orleans but wears an odd uniform number (48) to honour his Canadian-born father, ex-Lion Brian Forde. "Ricky paved a way for a lot of guys in this league."

Indeed, thanks to Foley and former teammates like Brent Johnson, national defensive linemen are part of the CFL fabric. It's normal, just as it is for Foley to be in his surroundings for the past week. He can eventually retire for the team that drafted him, no questions asked anymore.

"I said to myself last winter, if I retire I don't want any BS fancy-pants ceremony. I played 182 games in a row, then watched the last four games (with Toronto) in the stands. My career was going to end on that?" he asked.

"I'm wearing 95 in black and orange, playing for the man who brought me here at the same facility in Surrey. It's fitting." With Foley, it's always fitting.

LIONS TALES: Buono was evasive about his roster again Saturday, though the club listed Jon Jennings atop the depth chart at quarterback. Jennings took the overwhelming majority of starter reps at practice this week, which likely means that Travis Lulay's stint behind centre was three games as originally forecast… Receiver Bryan Burnham, who didn't practice all week due to a foot injury suffered in practice, was with his teammates Saturday. Also with the team, though not listed on the depth chart, is rookie receiver Maurice Morgan. Another rookie, defensive back Tevin McDonald, was activated and will make his CFL debut Sunday.