Apathy toward Canadian soccer is why nothing is going to change
In the wake of Canada's Men's team failing to qualify for the FIFA U20 World Cup, TSN soccer analyst Jason deVos takes a look at some of the underlying reasons why soccer success has been nearly impossible to come by in this country.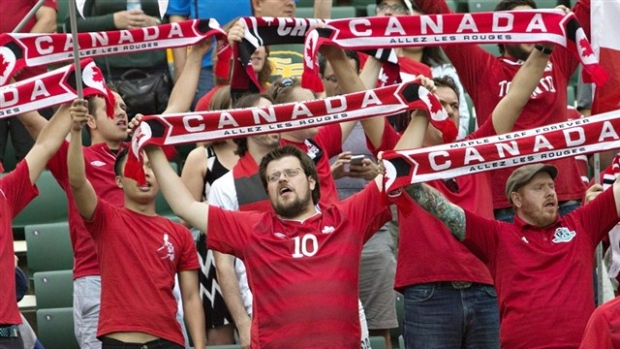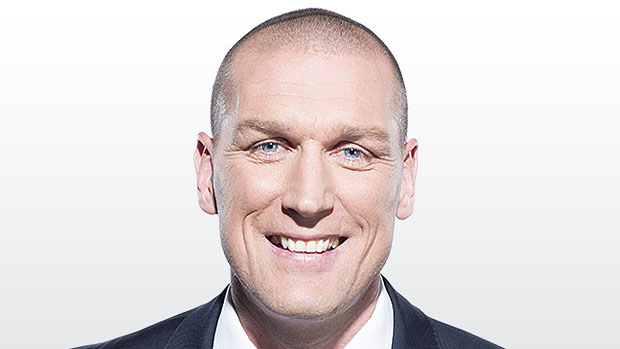 This was supposed to be the best group of young players that Canada had ever assembled; a squad composed almost exclusively of players in professional club and academy environments. Qualification for the FIFA U20 Men's World Cup being held in New Zealand in May was supposed to be a question of "when" rather than "if" for Canada – little more than a formality.
So when our under-20 men's team crashed spectacularly out of World Cup contention on Sunday – losing a must-win qualifying match to Cuba by a score of 2-1 – the inevitable question must be asked: Who is to blame?
I don't blame the players for failing to qualify – they are just kids. They will probably be the first to admit that they didn't perform up to their abilities and while I'm sure they worked hard and went into each game fully prepared and with the best intentions, for a variety of reasons, they didn't perform.
I don't blame the coaches, either – although they will probably admit that they, too, could have made different decisions along the way that may have altered the outcome of the qualifying tournament. Coaches are the most self-critical group in soccer, and I'm sure there will be many sleepless nights ahead for head coach Rob Gale and his team of assistants, questioning every decision they made along the way.
I don't blame the Canadian Soccer Association – the target of every ill-informed critic whenever one of our national teams falls short of expectations – at least not directly. There is little more that the CSA could realistically be expected to have done to prepare this group of players for World Cup qualifying, and our governing body cannot be called out for every poor result in every age group with every national team that takes the field.
But indirectly, our repeated failures in the international arena can only be fixed by the CSA – because they are the only entity in Canada that has the power to do what needs to be done to improve the development of players in our country.
If these results were happening in hockey, we would have a national inquest broadcast live on every network from coast to coast. The phone-in lines of every radio show across the country would be lit up with callers demanding a change, demanding a fix. No stone would go unturned in our collective desire to right this wrong, to return Canada back to its rightful place atop the throne of the hockey world. Fans would storm the offices of Hockey Canada, demanding that a plan be put in place to restore our national pride.
But this isn't hockey - and therein lies our problem.
While soccer is the sport played most by Canadians, it does not hold our collective hearts. We do not have the same national passion for our international soccer results as we do in hockey. In fact, the news of our failure to qualify for the U20 World Cup will barely register on anyone's radar.
It has been four days since our men's U20 team failed to qualify for the World Cup – and not a single word has been written about it.
The apathy towards our international results is why nothing is going to change.
You'll never hear angry fans calling in to radio shows demanding that the coach who presided over our latest failure be fired. You'll never see angry fans protesting outside of stadiums demanding that the CSA do something – anything – to help the countless volunteer coaches who are trying to teach the next generation of Canadian kids how to play the beautiful game. When it costs $950 to take a Provincial 'B' licence, it is little wonder that there are so few qualified coaches in Canada.
Because this public pressure will never come, the CSA will keep its head down, do nothing, and wait for the few people who do care to simply go away.
We do not have a "soccer culture" in Canada. Kids don't grow up dreaming of playing professional soccer, of playing in the World Cup or of winning the game's greatest prize. They don't dream of pulling on the Canadian jersey and leading their country to glory on the international stage.
It's a bit perplexing, really. Canadians love soccer – just look at the number of Canadians who passionately watched the World Cup last summer, or who watch the UEFA Champions League each year. Canadians just don't love Canadian soccer.
Some people believe that this is because we lack our own domestic professional league. They believe that a top flight Canadian league – as opposed to what we currently have, which is three Canadian teams (made up of mostly American and foreign players) playing in an American league (MLS) – is the panacea that will fix our woes.
That belief is very naïve, because it is based on the assumption that the only way for Canadian soccer to succeed is to mirror what is done in other, successful soccer nations.
The logic goes like this: Nations that qualify for the men's World Cup on a regular basis all have their own domestic professional leagues. Therefore, in order for Canada to qualify for the men's World Cup on a regular basis, Canada must have its our own domestic professional league.
This train of thought is fundamentally flawed, though, because it fails to take into account a very important factor: We are a unique nation that requires a unique player development system. While we do need our own professional league in the long-term, forget about the top of the pyramid for the time being - the bottom of the pyramid is where the real problem lies.
For decades, the CSA has taken a "hands off" approach to youth player development. There are many reasons for this, not least of which is our nationwide governance structure – an upside down mess that puts all of the power in the hands of the people at the bottom, rather than in the hands of those at the top. The byproduct of this governance structure is that is it virtually impossible for the CSA to mandate change – in large part because a significant portion of the CSA's operating budget comes from player registration dollars (which pass through the hands of the provinces on their way to the CSA).
Because of this, the tail wags the dog when it comes to player development. The provinces, rather than the CSA, hold all the power. The provinces do what their districts want them to do; the districts do what their clubs want them to do; and the clubs do what their customers want them to do – which is rarely what is in the best interests of player development.
The result of this is a broken, fragmented development system that has sunk to the lowest common denominator. Important player development decisions have been left to the provinces, districts and clubs to figure out, a method of "self-policing" that has failed miserably.
The win-at-all-costs competition structure that has existed for decades in Canada has encouraged the hoarding of athletes with size, speed and strength, rather than the encouragement of skill in young players. While unqualified, untrained coaches failed to teach players the skills they needed to succeed in the game over the long-term, these coaches were allowed to thrive – to "succeed", for lack of a better term - because they were able to recruit the biggest, strongest, fastest players needed to "win" in youth soccer. The "success" of these coaches masked the fact that their players failed to learn the fundamental skills required for long-term success in the game.
For decades, we have been producing players who are technically, tactically, physically and mentally lacking the skills needed to succeed at the most competitive levels of the game.

The proof has been there for all to see for years and years, yet the CSA has been powerless to address the underlying issues. Canadian teams – both male and female – have been routinely outplayed and overmatched technically, tactically, physically and mentally against countries with a fraction of our resources. Why? Because those countries – either through their existing footballing cultures or through proactive steps taken by their governing bodies - focused on teaching skills to their young players, and we didn't.
We have done a terrible job of developing young soccer players in Canada, and a domestic professional league isn't going to fix that.
If you disagree with that statement, if you think that a professional league will fix our player development woes, take a look at the current composition of our three Canadian MLS teams.
Of the 26 players listed on the Vancouver Whitecaps' senior roster, six are Canadian – only one of whom (Russell Teibert) played regularly in MLS last season.
Of the 25 players listed on the Toronto FC roster, seven are Canadian – only one of whom (Jonathan Osorio) played regularly in MLS last season.
Of the 29 players listed on the Montreal Impact's senior roster, seven are Canadian – only three of whom (Patrice Bernier, Maxim Tissot and Karl Ouimette) played regularly in MLS last season.
If Canada, as a nation, was doing such a wonderful job of developing professional calibre players, why are these rosters not loaded with Canadians who are playing week in, week out? (Let's ignore the fact that in order for Canada's men's national team to be competitive at the international level, it must be stocked with players who are starring in MLS, rather than with players struggling just to get a game.)
The problem isn't that we don't have our own professional league; the problem is that we don't produce players good enough to play professional soccer. And the solution to that problem lies at the bottom of the pyramid, not at the top.
Until the CSA can wrap both of its hands around grassroots soccer and completely overhaul our player development system – and that incorporates a wide range of topics, from coach education to training curriculum to competition structures - nothing will change. We will continue to struggle at the international level, we will continue to produce a fraction of the players that a nation with our resources should produce, and we will continue to hang our heads in shame when we tell people we are involved in soccer in Canada.