Babcock says World Cup a 'sign of things to come in Toronto'
Maple Leafs head coach ready to get back to work after another win on the international stage with Team Canada, Frank Seravalli writes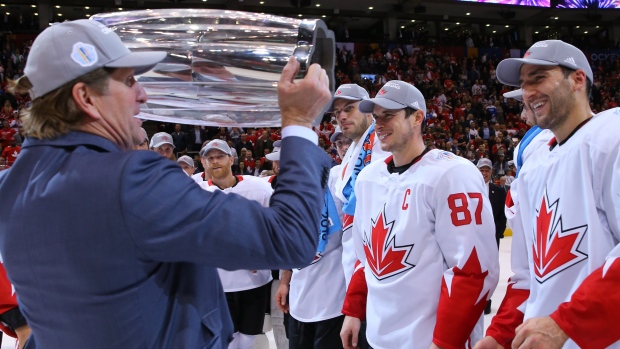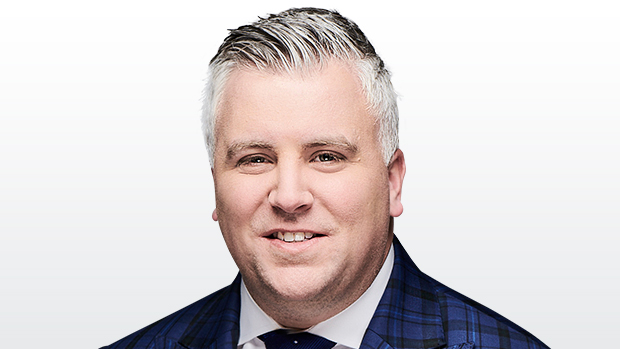 TORONTO — At some point on Friday, once the championship hangover wears off, it will be back to work for Mike Babcock. A new Maple Leafs season beckons.
The hockeyholic coach kept one eye on Team Canada and one eye on the Leafs throughout the World Cup of Hockey, closely following Russian defenceman Nikita Zaitsev while tracking Morgan Rielly and Auston Matthews on Team North America.
Once Leafs training camp opened last week, Babcock said he stopped by MasterCard Centre whenever time allowed, answering for any concerns about whether his duties with Hockey Canada would take away from the Maple Leafs.
"I've got a real job," Babcock said with his shirt drenched in World Cup champagne Thursday night. "I've got to get to work."
Babcock, 53, became the first-ever coach to capture a Stanley Cup, World Cup, World Championship, World Junior Championship and Olympic gold medal on Thursday night.
He said he was proud to do it in Toronto. It was his first taste of success in the city after finishing in 30th place in his first campaign behind the Leafs' bench.
It was also the city's first real championship experience in a long time, save for Canada's 2015 World Junior win over Russia. Even though it wasn't the Maple Leafs, the Air Canada Centre did come alive late in the third period of Canada's clincher — soaking in the drama in a tournament filled with little of it.
"You know, I've got to tell you, I'm thrilled to be here in Toronto, to win this in Toronto," Babcock said. "This is just a sign of what's going to happen here in Toronto, just so you know. This is a special thing to do for Canada, and now we've got to do it in Toronto."
It was a bold thing to say given the Maple Leafs are still in the infancy stages of a lengthy rebuild process that centres on Matthews and Rielly. But it's easy to see what drives Babcock. Few love to win more than him — and he intends to make that happen well before his eight-year deal in the city is up.
Babcock's passion was on display as he walked around the ice and gave each player a bear hug after Canada's come-from-behind thriller, his competitive fire evident. Babcock was then photographed drinking a beer out of the World Cup in Canada's locker room.
"I'm a real lucky guy in the fact that they let me coach all these teams," Babcock said. "A lot of people on the outside think it's easy. You've got to deliver every time … We've been able to deliver for our country, and that's what I said to the guys tonight is 'I'm proud of you.'"
Babcock was mum on whether he would continue to coach Canada if given the opportunity, smiling and saying he wanted to go drink a beer. But it's hard to imagine Hockey Canada offering the job to someone else given his impeccable track record on the international stage.
"We keep celebrating success, and the only way you get to celebrate being the best," Babcock said, "is when you prove it."
Contact Frank Seravalli on Twitter: @frank_seravalli