'Bargain bin' adds teams should consider in free agency
With the free-agent crop mostly picked over and many teams approaching the cap ceiling, Travis Yost looks at two options who could make an immediate impact if picked out of the bargain bin.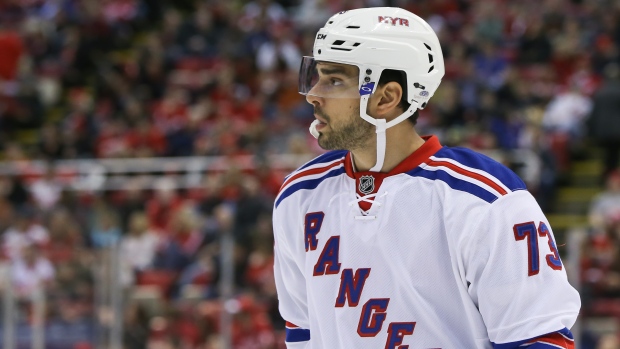 Now that we are a full week removed from the opening of unrestricted free agency, you are starting to see less and less player signings. It seems most teams – with near-maxed out rosters and, in some cases, near-maxed out salary caps – have their foundation in place for training camp, which isn't far off. Any remaining room right now really seems to be carved out temporarily for restricted free agents as sides continue to negotiate.
The remaining player pool in unrestricted free agency is scarce. It's more or less comprised of long-time NHL veterans looking for one last job before retirement or mid-20's players who haven't been able to fully establish themselves at the NHL level. So, finding value amidst this collection of players is going to be a challenge for any general manager. Doubly so if you are looking for a true 'bargain buy' in the currently tight cap environment.
As it sits right now, I still see a couple of unrestricted free agents who could genuinely improve a team at a very reasonable cost. So, let's walk through each of those and the justification behind them.
Yohann Auvitu (D, N.J)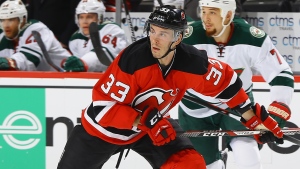 UPDATE: The Edmonton Oilers signed Auvitu to a one-year deal on Monday.
There has been little, if any, discussion surrounding the 27-year old defender from New Jersey. Auvitu played 25 games last year with the Devils from October through December. He was placed on injured reserve in January, and finished his reassignment in AHL Albany. He didn't see any NHL time after the injury.
Auvitu's a fascinating story. His 27-year-old season was his rookie year in the NHL – pre-dating 2016-17, he spent his career in SM-liiga. So when he started stringing together some quality games for head coach John Hynes, I think it caught everyone by a bit of surprise.
Though we only have 25-games worth of data on Auvitu, it's worth noting that his production through those games looked every bit the part of an NHL defender. Consider his 5-on-5 production over the 330-minutes of action he saw – and keep in mind that 2016-17 New Jersey wouldn't exactly be the easiest team to break in on. (In which 100 per cent grade would indicate the player out-performed all other defenders).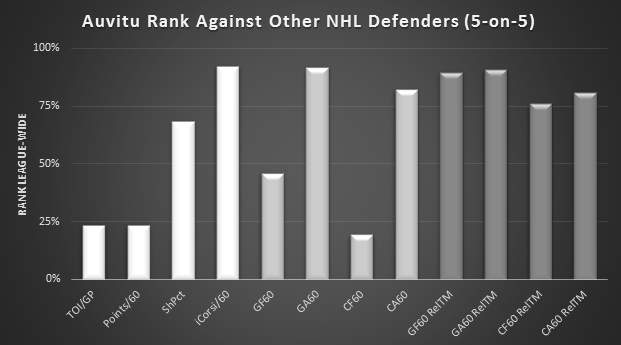 Notice how frequently the ice seemed to tilt in New Jersey's favor with him on the ice. Whether you want to measure his few hundred minutes of ice time by goals or by shots, the story is generally the same – the Devils were demonstrably better when he was taking shifts.
Now, a counterargument could be the pointing to one of myriad issues (limited sample size due to games played; relatively 'soft' minutes with frequent deployment in the offensive zone, etc.), and they'd all carry some degree of validity. But 25 games of data is absolutely better than zero games of data, and in what we saw, Auvitu generally out-performed both his teammates in New Jersey and defenders around the league.
If anything, this is precisely the guy you do want to bet on – surely on a no-term, risk-free contract – to try to begin to test whether last year's results were legitimate. If they were, Auvitu could really come into his own as a second-pairing/third-pairing tweener and just about two-thirds of the teams in the league are looking for exactly that type of player.

Brandon Pirri (F, NYR)
Brandon Pirri's another interesting name. Here we have a guy who has established himself as a middle-six at the NHL level – he's picked up 98-points over 228-NHL games, or about 35 points per full season. But Pirri's resume is still a bit spotty. He's battled injuries occasionally through his career and has rarely earned the full confidence in his coaching staffs – the most recent version being that of Alain Vigneault in New York.
At this point in free agency, I think you have to accept that some of the names available are going to have cautionary flags around them. And make no mistake, the fact that Pirri hasn't established himself as a permanent fixture in any rotation in Chicago, Florida, or New York is moderately concerning. But at the end of the day, I think the question you have to ask is whether or not Pirri can materially help a team win games.
The answer to that question seems to be yes. Over the 226-games and 2,500 5-on-5 minutes Pirri has played at the NHL level, his team has scored about 51.1 per cent of the goals with him on the ice. (Just as a point of reference, Toronto scored 51.1 per cent of the goals with Auston Matthews on the ice last season.)
With Pirri off of the ice? That number's closer to 50 per cent. And that, to me, poses an interesting question: even if Pirri has his flaws as a player, why do his teams generally out-score the opposition when he's on the ice? It's not as if Pirri's been coddled with fantastic teammates – he's basically been deployed as a middle-sixer with constantly changing linemates throughout his career, and he continues to come out on the right side of things.
And remember: Pirri's actively involved in those goal numbers. Over the last four seasons, Pirri's averaged 0.8 goals per-60 minutes at 5-on-5. For some context here, consider the guys he's surrounded by here. It's not exactly a list of guys washing out of the league.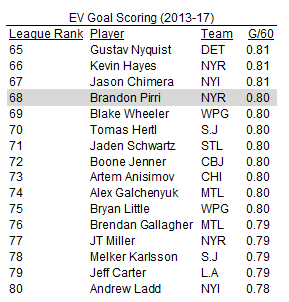 That's keeping pretty good company, all things considered. The vast majority of those guys are being actively deployed in top-nine roles, and it's interesting to see that he's ahead of guys like Wheeler, Carter, and Ladd --- all guys on pretty sizable contracts because of how talented they are at generating offense.
There are plenty of teams around the league – especially playoff-calibre teams close to the cap – that really need just one more depth forward to enhance their overall product. Pirri can probably be had on a one-year deal near league minimum, and that's about as quality a bargain as you can ask for right now.