Bennett's road to redemption leads to FIBA Americas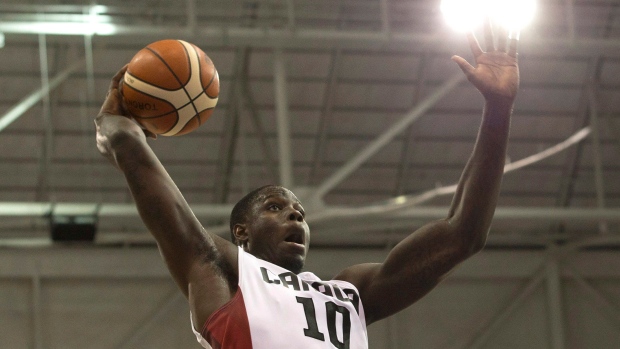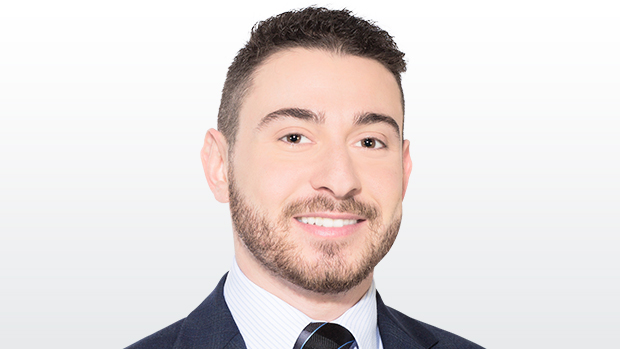 MEXICO CITY - Fresh off another impressive performance for Canada in Puerto Rico last week, Anthony Bennett sat at the podium and fielded questions from the assembled media.
The Toronto native and former first-overall NBA draft pick had scored 16 points in 15 minutes, including 11 in succession to begin the third quarter, missing just one of his seven shots on the night as the Canadians cruised to an easy victory over Brazil.
"One more question," warned the moderator.
Seated in the front row, an international reporter searched for the appropriate words to make an uncomfortable but fair observation, one that caught others off guard but hardly made Bennett flinch.
"You play so different in the NBA and in FIBA," the reporter pointed out. "You are a lot better in FIBA. Why?"
The answer isn't nearly as straight forward as the question. There are a number of factors that contributed to Bennett's forgettable rookie and sophomore seasons, health and conditioning among them, but the word he frequently uses to explain his improved play this summer should not be overlooked. Confidence.
"[I'm] just playing with confidence, pretty much," the 22-year-old forward responded. "Just going out there, playing defence, running the court. Just doing the little things first and trying to make offence come to me."
Exactly 366 days - a year and one day - earlier, Bennett was traded to the Minnesota Timberwolves, along with fellow Canadian and good friend Andrew Wiggins, in the deal that sent Kevin Love to Cleveland.
Certainly, Bennett's debut campaign with the Cavaliers did not go as anticipated. A shoulder injury derailed his progress in training camp and, out of shape to begin the season, he missed the first 16 shots of his pro career. The end result was one of the worst ever rookie seasons by a No. 1 overall pick. Plagued by a series of ailments again in year two, he was only moderately better with the Wolves last season. Understandably, he had a hard time hiding his frustration.
"I saw him play a little bit," said Jay Triano, head coach of the Canadian senior men's team and assistant with the Portland Trail Blazers. "Whether there were injuries or not getting a chance in the NBA, he was always grumpy and never smiling. And I remember him as a guy who was vocal, smiling, having fun playing the game."
Free from the pressure and scrutiny that had consumed him as a young player in the NBA, Bennett has resembled his old self with the national team this summer.
Making his debut with the senior club at the Pan American games last month, where Canada won silver, Bennett averaged 15.6 points and a tournament-high 9.4 rebounds. He was also a standout starting for a much deeper team in their tuneup games this past week, running the floor with purpose and playing above the rim in San Juan.
The smile has returned - you'll rarely catch him without it. He's healthy, he's slimmed down considerably and he has that bounce in his step again.
"It feels great," Bennett told TSN in a sit-down interview earlier this month. "My body feels great. I feel like I'm 100 per cent right now. Just getting out and running like I did at UNLV."
"It looks like he's loving basketball again," Triano added. "And I think that was the big thing for us. We try to make it fun for him, try to simplify it. He's so talented in a variety of areas that we needed to just simplify what we expect of him. If he does that, the rest of it is gonna fall into place."
After the season ended, Bennett took three weeks away from basketball to get healthy and refocus. He spent most of May and June working out in Santa Barbara before returning home to Toronto. One of just two NBA players to participate for Canada at the Pan Ams, Bennett used the opportunity to hone his game and seek out the advice of a couple accomplished mentors. Triano and Steve Nash, general manager of the senior men's team, have been working closely with Bennett all summer. Their message: less is more.
"Me and coach have been talking throughout the whole process," Bennett said. "He was just telling me, 'you've just got to find a niche, a couple things you do very well to put you above everybody else'. So all he told me to do was just rebound and run. And when I think of it now, that's pretty much all I did at UNLV and before that in high school too. So I'm just trying to get back to all that."
"Anthony has been exemplary this summer," said Nash, the two-time NBA MVP and future hall of fame point guard. "He's had a tough first two years in the league but his attitude's been amazing. His talent has never been in question but his attitude, willingness to learn and attention to detail... not that his attitude was ever an issue, but for him to come, to play in the Pan Am Games, to partake in a whole summer with us, it shows he has a real willingness to learn and get better and a want to be a great player."
Believe it or not, Nash can empathize with Bennett's career path. He went through something similar as a young player.
Nash logged just 17 minutes per game in his first two NBA seasons, buried behind the likes of Kevin Johnson, Jason Kidd and Sam Cassell in Phoenix. Each summer he would go off and play for Canada, using it as an opportunity to grow and improve. When he led his country to the 2000 Olympics in Sydney he had four NBA seasons under his belt, averaging fewer than 10 points and less than six assists in all four. That experience, one he speaks highly of to this day, turned into a launching pad for Nash's pro career. He averaged at least 12 points and seven assists in each of his next 13 seasons, blossoming into the player we now remember, a superstar and one of the best point guards to ever play the game.
"We always say in basketball you get better in the summer," Nash acknowledged. "It's hard to really get better during the season but in the summer you take everything you experienced and learned, you build on it, you can train exhaustively and then get better."
"I think for me," he continued, "playing on the national team was an opportunity for me to put that all into one, to play great international games and take all the things I was working on individually and put them into an environment that was mimicking what my season would be like, in some respects. And it helped me, I think it definitely gave me an advantage and allowed me to take a few steps on the ladder that maybe I wouldn't have been able to take without playing for my country."
Not to suggest that Bennett will, or even can reach stardom at the NBA level, but don't write him off just yet.
Understandably, most will need to see the 6-foot-8 forward prove his worth against tougher competition before they buy in. At the upcoming FIBA Americas Championship in Mexico City, he'll be uniquely skilled at his position. He's considerably more athletic than most of the bigs he'll face. He runs faster and he jumps higher. In the NBA, he's just another player, until he separates himself.
But, after a slow start to his professional career and just one more guaranteed year left on his contract, this is the perfect environment to help steer Bennett back on the right path. The experience he'll get starting for a talented, young Canadian team chasing an Olympic berth is unlike the one waiting for him in Minnesota, where he'll play behind No. 1 overall pick Karl-Anthony Towns.
If nothing else, he should come away with more confidence than he had going in and that, in and of itself, could go a long way.
"For me," Nash said, "just to be around him and to see how seriously he's taking it and how hard he's worked and how hard he's trying to pick up the details, like I said, those are the ingredients that are going to make him a great NBA player and a guy that plays in the league for a long time. So I'm incredible proud of Anthony and the work he's put in this summer."
"He's having fun playing the game again," said Triano. "He's playing with a lot of energy, he's in better shape than he's ever been in his life, and hopefully this contributes to him bouncing back in the NBA, because he's gonna leave here having played all summer at a very high level."