Bridge determined to blaze trail for future Canadian quarterbacks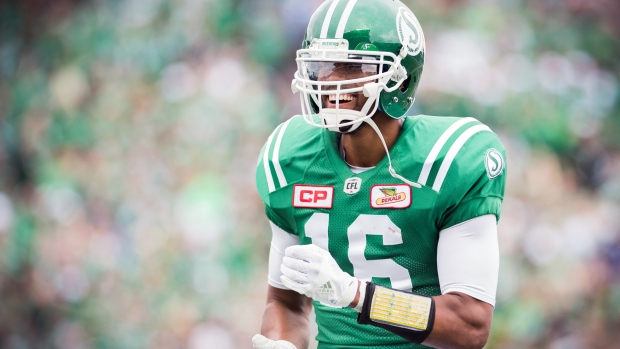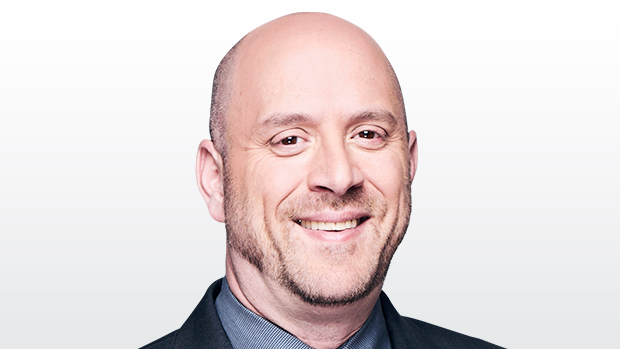 Brandon Bridge didn't know when he returned to Canada after playing U.S. college football that he would become the voice of a movement.
But that all changed during his rookie CFL season with the Montreal Alouettes in 2015, when Bridge learned that professional football in his home country didn't consider him a Canadian.
And why doesn't Bridge, who grew up in Mississauga, Ont., count as a Canadian? Because he plays quarterback, which is as confusing a CFL rule as it sounds.
The CFL requires each team to have 20 Canadians on their roster, with a minimum of seven as starters at any given point in a game. If Bridge were a defensive back or a receiver he would count toward those numbers, but as a quarterback he doesn't.
That didn't seem right to Bridge or many of his teammates, including some Americans, who began urging him to use his voice to press for change.
"[Montreal teammates] S.J. Green and Nik Lewis said to me, 'If you don't do this, it's not going to change for 50 years,' " said Bridge. "I thought to myself, if I can make it easier for the other generations, I will. Because if I don't do it, who will?"
Last season, his second in Saskatchewan, Bridge started to gain more attention as his playing time increased.
Suddenly, there were more cameras and microphones in his face, more media wanting to collect his thoughts. Bridge wasn't going to let the opportunity go to waste.
"I was talking with [Saskatchewan teammate] Rob Bagg about it and he said, 'You're in position where you can hopefully change this whole game. You're in position and have a voice for kids who don't have a voice. This could be known as the Brandon Bridge Rule.' "
After becoming the first Canadian to start and win a game in more than 30 years on Sept. 15, he turned his post-game interview on TSN with Matthew Scianitti into a platform for his cause.
"I just want to point out for a Canadian quarterback, I'm not a Canadian on the roster," Bridge said in an impassioned tone. "I really want to open up doors for the younger generation coming out because right now in the CFL every other spot counts towards the ratio except for quarterback and that's why I'm trying to make that happen. I'm trying to create awareness that we have to have that. We have to have that for this league.
"I know a lot of kids have that have the aspiration of playing in the CFL, playing professional football. I'm trying to open up that door for them so that it's an easier path. I'm really trying to set that first stone so it can be an easier walkway for them."
Seven days later, when CFL commissioner Randy Ambrosie was in Regina for the Roughriders Plaza of Honour Dinner, Bridge approached him and asked for a meeting. The two recently sat down at the league's Toronto office to talk about the process that would have to occur for the quarterback rule to change.
What started at the urging of his teammates ended up triggering a wave of grassroots support, with Bridge getting encouragement from all directions – everything from messages on social media to written letters arriving at his house.
"I've gotten so many letters from fans and all ages – middle school, high school and college – saying thank you for what you are doing. Thank you for being the voice for us. We're following in your footsteps. If this rule doesn't change we're ruining the development of football in Canada.'"
----
All of this raises the question of why Canadian quarterbacks don't count toward the league's Canadian/American ratio in the first place.
It largely comes down to the belief that such a distinction would be exploited. The concern is that teams would sign Canadian quarterbacks as third-stringers merely to gain an extra American roster spot.
So while the Canadian quarterback would be stuck at No. 3 on the depth chart with little or no hope of getting meaningful playing time, teams would be rewarded by having to dress one less Canadian player while being allowed one more American.
"If [Canadian quarterbacks counting as Canadians] is mandated, then every single team will put a Canadian quarterback on the roster," said Winnipeg GM Kyle Walters, who played and coached at the Canadian university level. "You'll call him the No. 3 on game day, but that player won't take rep.
"… You're manipulating the system, which all of us would do. If you're telling me that if I dress a Canadian quarterback I get to have another American linebacker running around? Okay. He doesn't even have to come to practice."
Walters' concern is legitimate, especially in a sport where coaches and GMs go to extremes to find any edge for game day.
But when a player like Bridge is on the field taking starting snaps at quarterback, there seems to be no reason for him not to count as a Canadian.
"If I'm on the field I want to be Canadian like my other Canadian teammates," Bridge said. "If I'm on the field I want it to mean we need six more Canadians starting. That's all I'm asking for."
----
CFL fans and many in the media have openly longed for the day when a Canadian might become a star quarterback in his home country.
Russ Jackson is a common reference for those championing the cause, although it's been nearly half a century since he played a game. Ottawa native Jesse Palmer was a Montreal Alouette for a short time after a brief NFL career, but he left football for opportunities beyond the game.
While many quarterbacks have tried to make the leap from Canadian university football to the CFL, few have stuck or had much impact. Calgary's Andrew Buckley is the only former Canadian university quarterback in the league right now, serving as the backup to Bo Levi Mitchell.
There are those who've argued the CFL has a bias against Canadian quarterbacks, although that's a harder case to make than it used to be.
That supposed bias was chalked up to the lack of respect from American head coaches, but several former Canadian university coaches have landed the top job with CFL teams. Few, if any, have employed Canadian quarterbacks – even as backups.
In recent years the league has also made efforts to ensure that the very best Canadian university quarterbacks are offered at least an opportunity to participate in CFL training camps, although it usually amounts to little more than teams opening their doors to expose them to a professional environment.
The problem with the current rule isn't so much that it creates a bias against Canadian quarterbacks, but that it encourages teams to move Canadian quarterbacks to other positions where they would count against the ratio.
For example, Ottawa's Brad Sinopoli did not count as a Canadian until switching from quarterback to receiver partway through his career.
The other criticism is that with no reward for playing a Canadian quarterback, there's no incentive for teams to spend the extra money and time it takes to develop one trying to move up from the Canadian university level. CFL teams invest in developing young Canadian players at all other positions because they count against the ratio, an incentive that doesn't exist at quarterback.
But developing a solid No. 1 quarterback is of such importance to teams that they don't necessarily want to also take on the responsibility of identifying, investing in and developing a Canadian at the position.
"It's a fine line mandating things to football coaches who are generally on the hot seat every single year," said Walters. "The organization is saying [to their coaches and GMs], 'Why can't you develop quarterbacks? Where's the next Bo Levi Mitchell? How come we're not developing them?' … It's hard to have two conflicting mandates."
Bridge knows it's largely because he played NCAA football that CFL teams viewed him on the same scale as American quarterbacks when it came to evaluating how much development he required to play in the league.
While changing the ratio status of a Canadian quarterback would have to be part of next spring's collective bargaining process, it seems the majority of GMs support the idea that a quarterback involved in the game should count as a Canadian.
However, it's possible some might vote against the idea purely because they see it as providing an advantage to the two teams that already have a Canadian quarterback on the roster.
----
Bridge's campaign is occurring just as a young crop of Canadian quarterbacks are advancing towards the professional level.
Among those are UBC's Michael O'Connor, who began his college career at Penn State, and Nathan Rourke, who became a freshman sensation last fall at Ohio University.
Also on the way are Western's Chris Merchant and a young quarterback from Montreal named Ezechiel Tieide who has committed to Boston College.
"Just having the commissioner open up a dialogue with Brandon Bridge shows the league is taking some initiative there," said O'Connor. "If there were 10 Brandon Bridges the conversation would be different."
In the meantime, Bridge, who re-signed with Saskatchewan this off-season, plans to keep speaking his mind, embracing the role as the voice for a new generation of Canadian quarterbacks.
"I love it," said Bridge. "I've always felt like the pressure was on me to do something special, always felt I need to break down a barrier. ... I don't mind that."