Calm, confident Marner thriving for Maple Leafs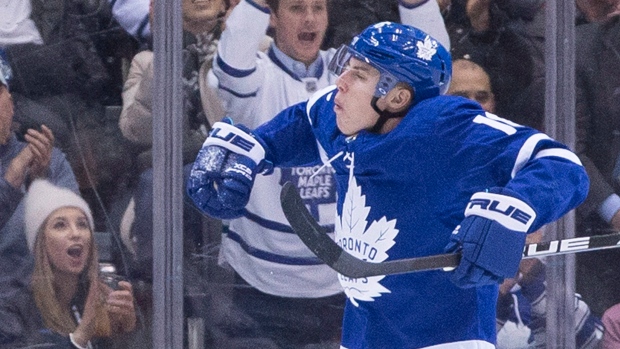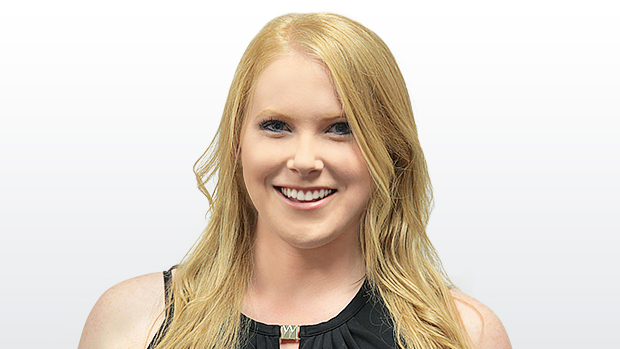 TORONTO – Inside the Maple Leafs' dressing room, Mitch Marner is known as an Energizer Bunny of sorts, full of boundless, enthusiastic energy for his craft.
So it's ironic that what lifted Marner out of an unexpected sophomore slump and turned him into one of the Leafs' most dangerous offensive weapons was injecting an element of calmness into his game.
"I think at the start of the year I was just jumping too much. As soon as I got the puck, I wanted to get it out of my hands," Marner said after practice on Monday. "The confidence wasn't really there. I [stepped back and] realized that I do have the confidence to play with the puck, and when I realized that I did have the puck more in my hands and started making plays with it. That's been the biggest difference."
As a rookie last season, Marner proved he was capable of generating consistent offence and being a driving force behind the Leafs' success. Despite missing five games with an upper-body injury and battling a late-season bout of mononucleosis, Marner finished third on the Leafs with 61 points (19 goals, 42 assists).
That, coupled with earning a silver medal with Team Canada at last spring's IIHF World Championships, set the bar high for what Marner would accomplish his second year.
And at first, he failed to meet it. Marner scored just two goals in his first 34 games this season, going through stretches of five and seven games at a time without a point. But those struggles feel like a long way off now.
Since Mike Babcock shifted Marner to the Leafs' checking line with Nazem Kadri and Patrick Marleau on Jan. 24, the 21-year-old has 13 goals and 11 assists over 19 games. In that span he's gone without a point in consecutive games only once, and even when he's shifted away from Kadri to play elsewhere, Marner has remained unstoppable.
"He got back to work," said Babcock of the change in Marner. "The biggest thing is that if you work all the time, you don't have to worry about much. As soon as you don't do it right, [they're] coming to get you; the league is too good."
Lately Marner has taken his talents to the Leafs' top scoring line with William Nylander and Zach Hyman as Auston Matthews remains sidelined with a shoulder issue. At this point, Marner has played on all four of the Leafs' lines with almost every player on the roster. He's fought to have an impact at every stop, by way of his own success or facilitating for others.
"My whole life I've just always wanted to make people around me better," Marner said. "That's a big thing I focus on. When I get out there with other people just knowing what they want to do and knowing the plays they want to run. There are guys who have a reputation for being grinders, but realistically they have a lot of skill in their body; you just have to get it out of them. When I get on lines, I try to bring that out of them, make them realize they have the confidence and talent to make plays."
That selfless attitude made Marner a prolific playmaker with the OHL's London Knights for three seasons, but branded him initially as one-dimensional in the NHL. Marner has made a well-documented effort to use his shot more, but it took more time than he expected to consistently tap into the required confidence to do so.
"I'm trying to get to the net more. It's a battle, but we all just have to keep getting the puck towards the net," said Marner. "When that happens you're getting more confidence in your shot and more confidence in your head and that's what I'm thinking right now."
"If everyone knows you're going to pass, they don't have to worry about you very much," Babcock said. "I believe he can shoot the puck and shoot it well, he just has to use his momentum. He's working on it all the time and he's getting better."​
So far, Marner's progress is paying dividends for the Leafs, who need his contributions more than ever. Matthews had been Toronto's leading scorer before this third injury of the season cost him six games (and counting) on top of the 10 he previously missed.
Marner has used the absence as motivation to continue elevating his game. He now leads Toronto in scoring with 56 points (19 goals, 37 assists.) In the last six games Marner has tallied nine points – four more than the next closest forward (Kadri).
"That's the thing about this team, if we lose someone important everyone takes things up a notch," Marner said. "This team has so much character to it. It's a brotherhood in here and we try and protect each other. When one of us goes down, we all step up and try to fill that void."