Canada announces FIBA Americas roster
Team Canada finally settled on a 12-man roster that will determine their Olympic fate over the coming weeks. As TSN's Josh Lewenberg writes, Canada is thin at point guard so Cory Joseph will have to carry a heavy load.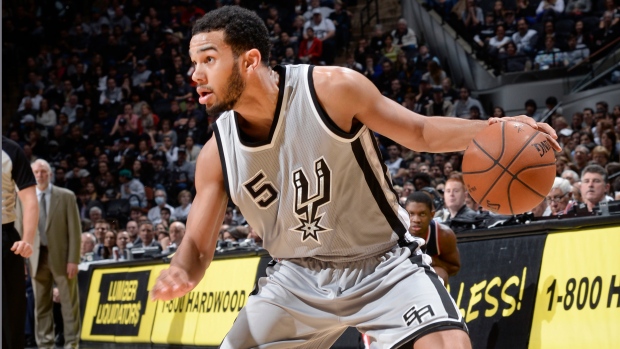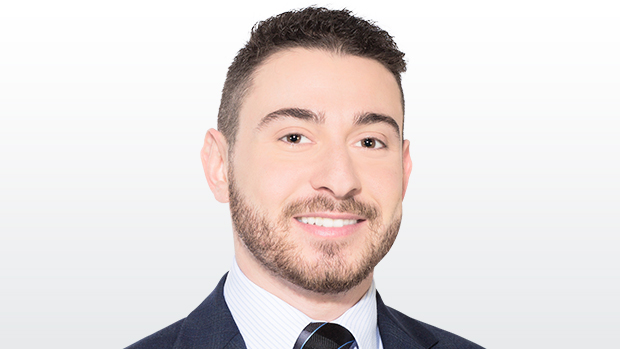 MEXICO CITY - With the start of the FIBA Americas Championship just days away, Team Canada has finally settled on the 12-man roster that will ultimately determine their Olympic fate over the coming weeks.
The senior men's national team announced its squad Saturday morning, making 22-year-old combo guard Olivier Hanlan the final cut, as many expected.
The Aylmer, Quebec native and former Boston College standout had been the odd man out in Puerto Rico, where the Canadians went 4-0 in their exhibition tournament this past week. Made expendable by the strong play of Phil Scrubb - the ex-Carleton Ravens and CIS star, who won the back-up point guard gig behind starter Cory Joseph - Hanlan was the team's only active player that did not log meaningful minutes over their final three games.
"It wasn't that tough and that's no disrespect to the players that we didn't bring from the first camp," head coach Jay Triano said following the team's practice in Mexico City on Saturday afternoon. "We told our players at the beginning that we didn't have enough time for a tryout and it wasn't going to be a tryout camp, we're going to take a group of players and we're going to try to form the best team we can as fast as we can."
"We liked the way the guys clikced in the first game and that kind of set the tone for how we moved forward. Is it a fair process? Probably not. But we found the guys that I thought were playing well together at the time."
Canada's roster breaks down as follows:
Joseph, Scrubb
Nik Stauskas, Brady Heslip
Andrew Wiggins, Melvin Ejim, Aaron Doornekamp
Anthony Bennett, Andrew Nicholson
Kelly Olynyk, Dwight Powell, Robert Sacre
After letting go of Hanlan and veteran Carl English - who was cut after training camp - and without Kentucky-bound 18-year-old Jamal Murray and the injured Tyler Ennis, Canada is thin at point guard. Joseph will have to carry a heavy load at the position, while the decision to move forward without Hanlan can be seen as a vote of confidence for Scrubb - the team's third leading scorer in San Juan, averaging 10.3 points during the four-game tournament.
"Three years in a row he's been with the program," Triano said, explaining his comfort level with Scrubb at the point. " [He] knows what I expect, knows what he's supposed to be doing at the defensive end of the floor. [He's a] good system player, makes good decisions, understands spacing really well, defends the heck out of the ball. Those are things we've asked out of all of our guys."
"I think we have a bunch of guys who can handle the ball," Scrubb added. "But I think we're going to rely on Cory to get the team going. Whenever he needs a break, I'll come in and do the best I can, but Cory is the leader of the team and we're pretty confident in him."
Triano isn't overly concerned about only having two true point guards on the roster. Stauskas and Heslip are both capable of handling the ball in a pinch, through Triano prefers not to play them out of position often. But mostly, their up-tempo style of play is one that allows several players - whether they're wings or bigs - to bring the ball up the floor off a rebound.
Triano's decision, in collaboration with general manager Steve Nash and assistant GM Rowan Barrett, came down to Hanlan and a pair of veteran big men: Doornekamp and Sacre, the team's two oldest players at 29 and 26 respectively.
Choosing from a pool of young talent, the likes of which they have never seen, is not a bad problem to have, as Canada Basketball officials would tell you. That said, they have been very careful in not referring to any of the players that are no longer with the team as cuts. Their intention is not to sever ties with Hanlan, English or Sim Bhullar. They could require their services down the line.
"Every year's going to be different," Nash told TSN in a sit-down interview during training camp. "Every year we're going to have a different cast of players. Like this year [Tristan Thompson] is in his contract situation and won't be available and next year it could be someone else, or there could be an injury. So it's important, I think, if you're going to be a long standing basketball nation you have to have a squad of players and you have to have the flexibility to play with different guys each summer."
"Our players have to have the ability to accept that they're part of something bigger and that maybe their role will change from summer to summer, maybe they won't play one summer and they'll play the next. We have to have that kind of collective spirit and attitude where we're going to put the best team on the floor. If it's not your turn this summer it doesn't mean that you're out of the program. We're all pushing each other to get better and to build something here. And for me, that's been one of the biggest things to express to the players, is that this is their program. They need to take ownership of this and take this to a new place because they have the ability to do it."
Doornekamp has been with the national team for over eight years. He's familiar with the international game and offers versatility at both ends of the floor. Meanwhile, Sacre - who played sparingly in exhibition - gives the team depth in the front court, where they have been missing Olynyk due to a minor knee injury. According to those around the team, Sacre has been their most vocal leader off the court, something that likely played a part in keeping the Lakers centre around.
"He's one of the best defenders of the pick-and-roll," Triano said of Sacre. "He knows how to guard it, he's got a big body that protects the paint, protects the rim. But the best thing that he does is he's vocal and he's vocal whether it's on the bus, whether it's at lunch, or whether it's on the floor. We keep talking that communication can be intimidating for people and Robert uses it to the fullest advantage. He's always communicating, let's his teammates know where he is, that they have support behind them."
"He's just been good that way. He's a leader on this team, who has accepted his role, which may not be playing many minutes at times."
Triano values the experience of both Sacre and Doornekamp, which could be an asset for such a young team in a gruelling tournament like the one they're about to embark on.
Canada opens the Olympic qualifier against Argentina at 3:30pm et on Tuesday, beginning a stretch of 10 games in 12 days, all of which will air live on TSN.