Canada was victorious but complacent in Game 1
Mike Babcock subscribes to the theory that winning produces complacency - "the team that wins today, usually gets a little fatter tomorrow." And as TSN Senior Hockey Reporter Frank Seravalli writes, complacency seemed to creep into Canada's game on Tuesday.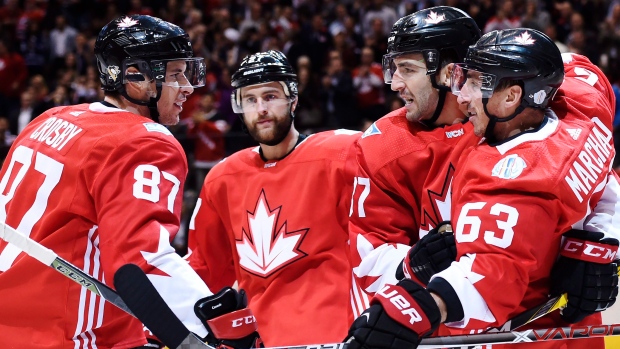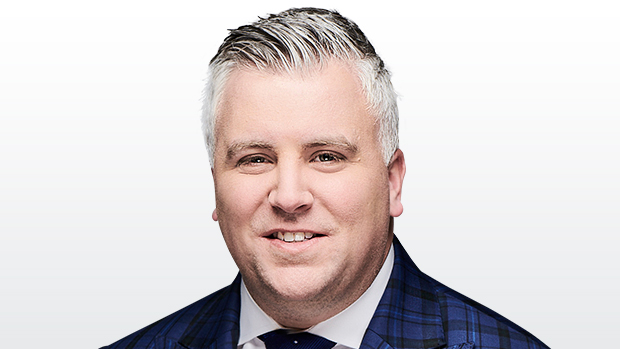 TORONTO — Mike Babcock subscribes to the theory that winning produces complacency. The team that wins today, Babcock said last week, usually gets a little fatter tomorrow.
"The important thing to do is just live scared," Babcock said, "and get better tomorrow."
The problem for Babcock's Team Canada is that they haven't had very much reason to live scared. No opponent in this World Cup of Hockey has gotten within sniffing distance of their level - an idea reinforced in Canada's nonchalant 3-1 victory over Team Europe on Wednesday night at Air Canada Centre.
Complacency seemed to creep into Canada's game. It's hard to blame them: for three days leading up to this final round, they were told how dominant they've been during Canada's golden era of hockey.
Yet they still managed to collect their 15th consecutive best-on-best win on the international stage since 2010. Canada can sweep the best-of-three final series and capture their second World Cup with one more win on Thursday night.
"You'd like things to be perfect every night, but it's just not real," Babcock said. "For whatever reason, we weren't as good as we felt we can be."
Tuesday night marked perhaps Canada's worst performance in a best-on-best environment since bowing out of the 2006 Olympics in Torino. It wasn't the dominant, crisp and polished work of art that we've come to expect over the last six years.
The rub is that Team Europe said it was their best game of the tournament - and they still fell short.
"I think if you cut the goals out of the videos, there's an even chance opportunity here for us with Canada," Europe coach Ralph Krueger said. "We're proud of that effort, and the creation of it, but we're very frustrated, of course, with what and how we gave up the goals we did."
The disparity in talent between Team Canada and the rest of the World Cup of Hockey entries is so large that it has, in some ways, sucked the life out of the tournament. A viewing party was setup in Maple Leaf Square outside of the arena, yet only a handful of fans showed up to watch on the building's big screen on a beautiful autumn night.
Plenty of empty seats dotted the arena bowl. The entertainment value is lacking because Canada has been too good. There is almost no doubt they will win. It's like paying to watch a movie you've already seen five times in the last 11 days.
Maybe, just maybe, Canada's players can feel that too.
"We didn't play our best, that's for sure," Drew Doughty said. "We're fortunate that we still came out with the win tonight even though we didn't play our best hockey, but we can't think that way. We've got to think that we've got to play our best hockey in order to win games."
Doughty said Team Europe gave Canada their "biggest scare." Will that be enough for Canada to snap to attention for Game 2? Or have they recognized that less than their best will be enough for them to skate to a trophy?
Ryan Getzlaf vowed a rebound for Team Canada, even though they have regressed in just about every game they have played since their flawless opener against Team Czech Republic.
"I think we're disappointed in the way we played," Getzlaf said. "As athletes, it's not about necessarily what's at stake as much as the pride of playing the game. I didn't think our team was overly happy with the way we played tonight."
It's hard to argue with the result even if the process was imperfect. Getzlaf said he didn't want to flog his team after a win, even though he said the team talked about it during intermissions and post-game that they need to be better.
"A win's a win," Getzlaf said. "I'm not going to knock out team that hard. We found a way to get a 'W,' but we're going to have to be better for the next one."
Meanwhile, Team Europe was left playing the moral victory game. They played their best, forced Canada to commit more turnovers than usual, but left with nothing to show for it. The result reinforced the feeling that only a near miracle will be enough to beat Canada two games in a row.
"We can take confidence into the fact that we can win against Team Canada, but it has to be perfect," Krueger said. "And it certainly wasn't today in every aspect."
There is only one recipe for Team Canada to break out of their doldrums.
"Just urgency," Sidney Crosby said.
And we may not see that until 2018 in South Korea.