Canada's golden era something to savour
Knowing that one day this era of dominance will come to an end, Canada can once again celebrate and bask in the glory of global hockey supremacy after triumph at the World Cup of Hockey, writes Frank Seravalli.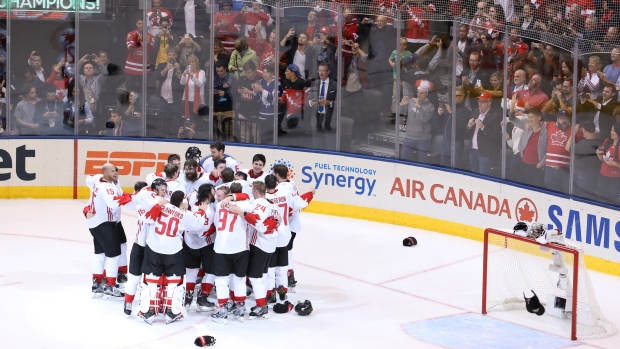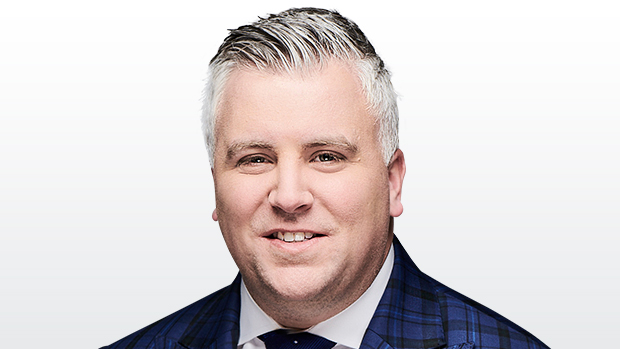 TORONTO — Whenever it is all said and done and the final chapter is written, the Little Ball of Hate will go down as a Canadian hero.
With Team Canada pressing and praying just to survive a penalty kill to make it to overtime, Brad Marchand collected a Jonathan Toews drop pass and wiped 57 minutes of uncharacteristic Canadian hockey into a flag-raising moment.
Marchand deposited the shorthanded winner with 43.1 seconds remaining to lift Canada to a stunning come-from-behind, 2-1 victory over Team Europe to sweep the World Cup of Hockey with a perfect 6-0 record.
After rolling through the tournament, Team Canada was suddenly facing a decisive Game 3 of the World Cup final on Saturday night. Canada trailed Thursday night for 50:41, after playing from behind for a total of less than three minutes in the entire tournament, before Marchand's linemate Patrice Bergeron awoke the echoes inside Air Canada Centre.
Canada still reigns supreme. And Marchand, of all people, helped make Canada champions once again - capping off a week in which he signed a $49 million deal to stay with the Boston Bruins.
"When you watch that flag go up and all these emotions are going through your head," Marchand said, still emotional, "you're representing your country and you just won for your country. It's tough to describe when you're standing on the blue line, you're looking around, you see your family in the crowd and how proud everybody is in the whole arena. It's an incredible feeling."
Canada's collection of stars - worth $1.7 billion in National Hockey League contracts - flipped the switch for 2 minutes and 53 indelible seconds of wow.
"It's just crazy the way everything worked out," Sidney Crosby said. "When you get a penalty that late in the game, you're just trying to force overtime. A real change of emotions there pretty quickly, but made it exciting and definitely special."
Crosby was voted the tournament's most valuable player by a media panel, garnering first place on all 10 ballots. Crosby, who led the World Cup with 10 points in six games, joined rarefied air with only Wayne Gretzky and Bobby Orr as winners of both a World Cup/Canada Cup MVP and the Conn Smythe Trophy.
Crosby, 29, is believed to be the first-ever reigning Stanley Cup, World Cup and Olympic champion in hockey history. He assisted on three of Canada's five goals in the two-game final round.
Babcock called him a "serial winner."
"In the biggest moments, they're better," Babcock said of Crosby's line. "They can't help themselves. They're addicted to winning."
Team Canada has won 26 consecutive games in a row when Crosby is in the lineup. So many streaks were on the line against Team Europe, including netminder Carey Price's personal 16-0-0 run for the red and white. Price has stopped 96.2 per cent of his shots faced in a Canadian uniform.
With 16 straight wins, Hockey Canada has not lost in a staggering 2,413 days now in best-on-best competition, dating back to the 2010 Vancouver Olympics.
"It was always one shot away," Bergeron said. "It's always 'Who wants to be that guy?' And there's so many guys in this dressing room that want to be in that position."
In a strange way, this brilliant six-year run since Vancouver has desensitized an entire hockey-mad nation. That was the case at this World Cup. Total world domination? Yawn. Canada trailed for 89 seconds against the United States and 72 seconds against Russia up until Thursday night.
The dominance has been so overwhelming that it's easy to forget that a summit was called in 1998 to dissect ad nauseum the state of Canadian hockey because Team Canada fell short in the 1996 World Cup and 1998 Nagano Olympics.
That a summit even existed then doesn't even seem real now. The tally since: three Olympic gold medals, five World Championships, six World Junior Championships and now two World Cups.
When you think about it, this golden era of Canadian hockey is really rooted in the five consecutive World Junior Championships from 2005 through 2009. Thirteen of the 23 players on Canada's roster for the World Cup were members of those teams.
That number would have been 15 if two other players picked for the team - Jeff Carter and Jamie Benn - played in this tournament. Logan Couture and Matt Duchene were final cuts from those junior squads; Ryan O'Reilly was already playing in the NHL when he was eligible; Joe Thornton and Jay Bouwmeester played in an earlier, also successful era.
That domination on the junior level turned out to be the perfect forerunner for the world stage. It is where Canada's best learned to play together, first managed the sky-high expectations and were taught how to win.
"There's a way Hockey Canada and the coaching staff and management staff and players go about their business," explained John Tavares, who two years ago was celebrating on crutches in Sochi. "It's a very unselfish group of people. I played with a lot of guys that are part of this now - a lot of guys who went through the same thing at the World Juniors. It just helps you prepared for the next step, the next level.
"I grew up looking up to (other) guys and wanting to do this one day, and now that you're here, you want to keep that tradition going."
If the World Juniors is any indicator of future success, a shift in world power is on the horizon. Canada has won just World Junior one gold medal since 2009, averaging a third-place finish over the seven tournaments and a most recent sixth.
Four years from now, wherever the next World Cup is held, this core of junior stars will be anywhere from 30 to 35 years old.
In a lot of ways, this dominance has been the perfect storm for Canada. Their world-class talent pool is undoubtedly deeper than just about any other nation, but it's also come at a time for down periods from others. Finland featured the second-youngest team in this tournament. Massive turnover is on tap for Sweden with the aging Henrik and Daniel Sedin, as well as Henrik Lundqvist.
"The perception is that we're miles better than everyone else," Babcock said. "I think our country is deeper, but you only get to play five guys at a time. You start these tournaments all the time and they're always saying, 'Okay, this team is good' and 'That team is good.' In the end, you've got to deliver, and you can say anything you want about the game tonight, but we delivered."
For years, Canadians have been preparing for the eventuality that it will be overtaken by a surging USA Hockey, based on sheer population alone. Last season was the first in the history of the NHL that Canadian-born players did not make up 50 per cent of rosters.
There will come a time when this dominance will end. Even the best players have expiration dates. Questions will be asked, summits will be held. A proud nation will be up in arms.
All the more reason to savour the supremacy - hokey tournament or not - and to bask in the glory of O Canada, arm-in-arm while the flag is raised on home soil.
"All these emotions are going through your head," Marchand said. "You're just trying to take every moment of it in because you know you're going to look back on this and wish you could do it over and over again. But the fact of the matter is this only happens (every) few years. I'll cherish every second of this for the rest of my life."
--
Contact Frank Seravalli on Twitter: @frank_seravalli