Canadians choke with Olympics on the line
As TSN's Josh Lewenberg writes, Canada missed an opportunity to qualify for Rio 2016 on Friday night not due to a poor call, but due to a failure to rise to the occasion.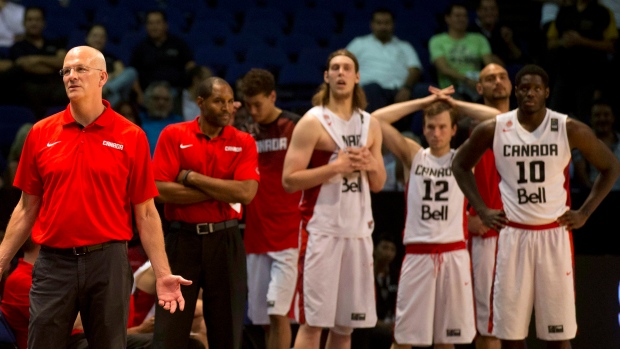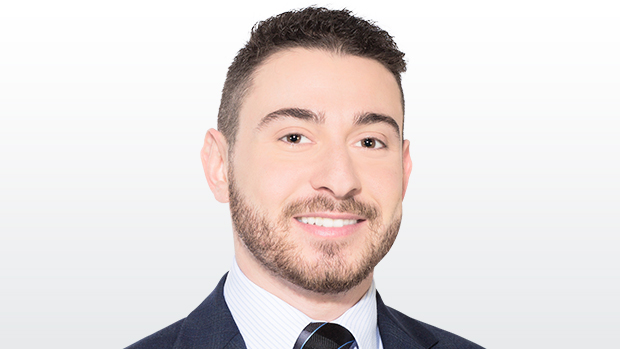 MEXICO CITY - As the Canadian senior men's team scrimmaged after practice just two days ahead of the FIBA Americas Olympic qualifying tournament, one reporter made an observation.
The assistant coaches, acting as officials for the inter-squad game, seemed to be making intentionally bad calls. The players were frustrated. That may have been the idea.
"I told them during practice, you've got to fight through that because we know that's going to happen," head coach Jay Triano had said. "The game is officiated differently than what these guys are used to when they play their regular seasons. So it's one of the things we've talked a lot about. We've gotta be able to adapt to the officiating, we've got to be able to make sure that we maintain our focus when things don't go the right way for us."
Fast forward almost two weeks later. On Friday, in their most important game of the tournament, with an Olympic berth well within reach, Canada's nightmare scenario came to fruition.
Tied at 78, in a contest that should have never been this close, Venezuela launched one final shot. Battling with two players for a rebound as the clock expired, Aaron Doornekamp was called for a phantom foul. After a couple minutes of confusion from the trio of officials as they reviewed the play. Only permitted to look at the time on the clock rather than the minimal contact itself, they ultimately deciding to uphold the call, sending Venezuela to the line, where they iced the game.
"It's hard to tell but I guess there was a foul on the rebound as time expired or three tenths of a second," Triano said after his team's heartbreaking, upset 79-78 loss in the semi-finals. "We looked on video and we didn't see anything. It's tough to finish a game like that. Had it gone to overtime, maybe things are different."
"If I had to comment on the last call, I would say it's crap," a distraught Cory Joseph told TSN. "That's how I feel. I don't ever bash officials, I don't ever complain but in my opinion if he takes a shot, the ball bounces up 20-feet, time expires, it's terrible to call that call. That's all I've got to say."
Oddly, given FIBA's reputation for suspect officiating, the referees had not made themselves the focus of a game up to this point. Canada hadn't given them the opportunity, winning their previous seven games by an average margin of 28, en route to the semifinals. In a tournament like this, if you play with fire, you are likely to get burned. That was Triano's message 10 days earlier and it came back to bite his young team at the worst possible time.
No, they didn't lose because of that call. They didn't miss their best opportunity to qualify for Rio because of questionable officiating. They lost on account of poor play, their failure to rise to the occasion, to take their fate in their own hands. The moment was too big for them, and they folded.
"It shouldn't have come down to that [final play], first of all, it shouldn't have come down to that," said Joseph, who hit just one of his eight shots, scoring five points in the loss. "I played horrible. If it wasn't for [Kelly Olynyk] we would've gotten crushed. We didn't play well as a team, I didn't get my guys going.
"They out-hustled us, they out-worked us. I didn't lead my team today. I'm disappointed. It happens."
Perhaps, but nobody expected it to. The first-place Canadians were heavy favourites against Venezuela, a team that went 3-4 in the preliminary rounds, a team Canada beat by 20 early in the tournament. They're older, slower and less talented than the Canadian team, which features eight NBA players, but you wouldn't know it on Friday.
Reminiscent of their opening day loss to Argentina, Canada looked tight out of the gate. Their nerves were palpable as they allowed Venezuela to dictate the pace. Canada was unrecognizable. They didn't defend, they didn't hit their shots, they couldn't push the tempo and they made bad decisions with the ball.
The style of play allowed Olynyk to thrive and, to his credit, he was Canada's lone bright spot on the night. The seven-foot centre was dominant on the low block and seemed to be the team's only source of outside shooting, finishing with 34 points - more than any Canadian had scored in the tournament - and 13 rebounds while missing just two of his 13 shots.
The rest of Canada's starters were nowhere to be found. Andrew Wiggins, their leading scorer, was mostly ineffective after a hot start. Joseph battled foul trouble, while Nik Stauskas hit just one shot in 15 minutes and Anthony Bennett was held scoreless in 16. Those four players, arguably Canada's best in the first eight games, combined for 16 points (roughly what Wiggins had averaged himself) on 6-of-24 shooting. Stauskas and Bennett spent the final and most crucial minutes of the game on the bench as Triano opted to go with a combination of Doornekamp, Andrew Nicholson, Phil Scrubb and Brady Heslip instead. The head coach had been candid about his rotation from the get go, if someone, anyone wasn't performing he would have no hesitation in going to his reserves. Even Wiggins sat for almost 10 straight minutes of game time in the second half.
"It seemed like we were a little bit unsure," said Triano. "I give them credit, they tried to snuff our transition in the backcourt, two or three guys would run at the ball and we did turn it over like we knew they were going to try to make us do."
Canada turned the ball over 17 times, including a costly offensive foul to give up the lead late in the game.
"Kelly slipped on the logo at centre court for a turnover," said Triano - his team led by seven with just over three minutes left. "It was just like when we had the lead if something could go wrong it did. I don't know what more we could have done. That's why you play the sport. They made game-winning plays."
The Mexico City crowd, more anti-Canadian than anything else, chanted for Venezuela as the teams exchanged buckets in the fourth. They wanted to see the upset, something that few would have predicted going into the contest.
But the Venezuelans were not fazed. They had celebrated like they won the entire tournament after defeating Panama to clinch their spot in the semi-finals a few days earlier. As the anthems played on Friday, they stood arm in arm. They were loose and looked like a team with nothing to lose. Perhaps Canada underestimated their competition, perhaps they got overconfident, or maybe their inexperience played out the way many feared it would, in the big moment.
With the win, Venezuela is heading to next summer's Olympics Games, while Canada will have one final chance to qualify in July, playing in a much tougher tournament. Unchanged by Friday's devastating loss, their future is still bright, but for everything they had accomplished in Mexico City, leading up to the semi-finals, their run in the 2015 FIBA Americas will be remembered as yet another disappointment for the program.
"Tough game for us, obviously," Triano said. "We played well for most of this tournament and we weren't very good tonight, which is unfortunate. These tournaments are about when you lose, if you do lose and it's very disappointing obviously. A lot of our guys in that room played hard, as they have throughout the tournament. We just didn't play very well tonight. Our dreams have just been put on hold."