CFL players sever ties with lawyer after dismissed legal fees complaint
The Canadian Football League Players Association has ended its relationship with longtime union lawyer Ed Molstad after a group of 11 current and former CFL players filed a complaint with the Law Society of Alberta raising concerns about whether Molstad had been overcharging the league's players. Rick Westhead has more following a TSN investigation.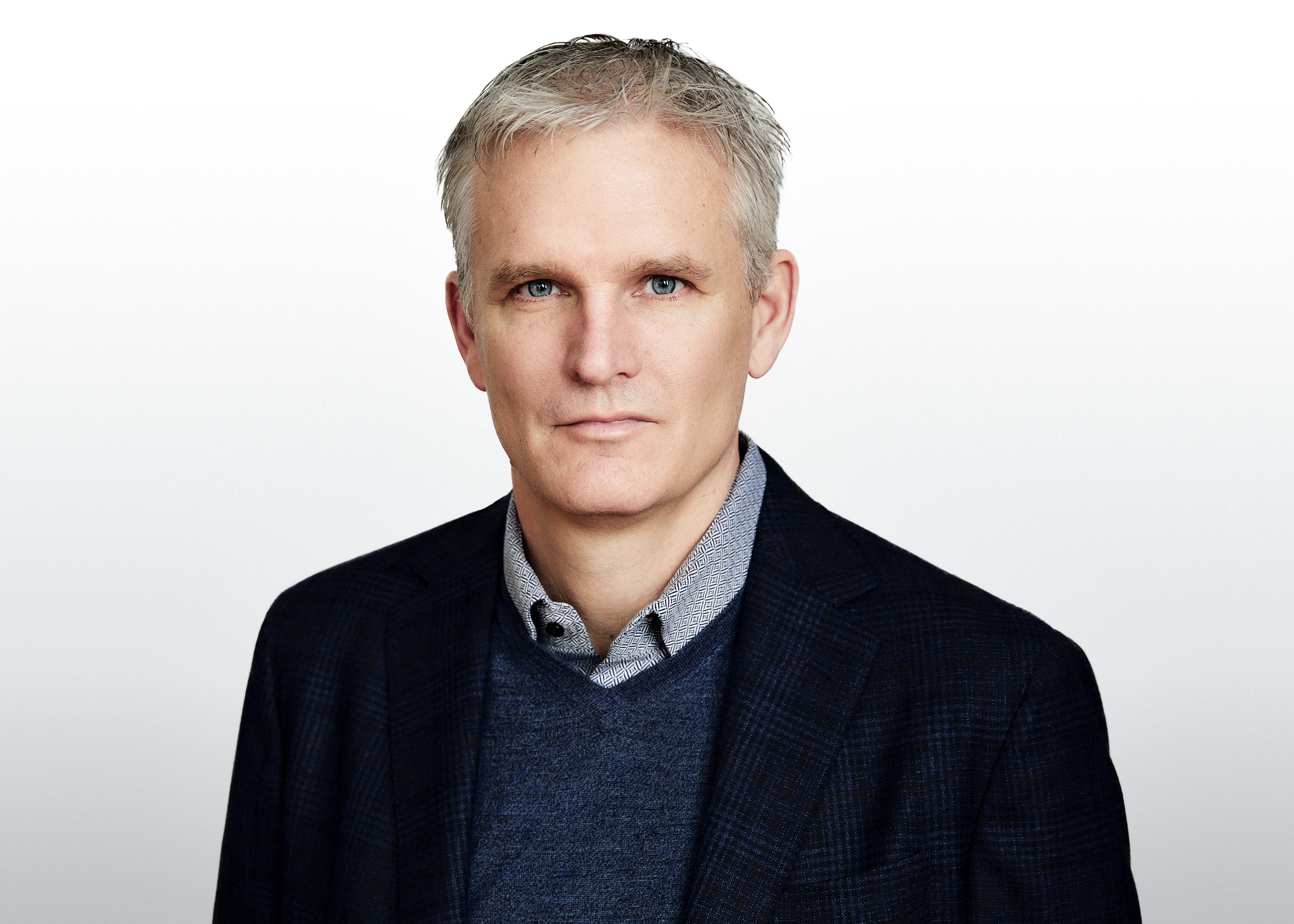 LAS VEGAS -- The Canadian Football League Players Association has ended its relationship with longtime union lawyer Ed Molstad after a group of 11 current and former CFL players filed a complaint with the Law Society of Alberta raising concerns about whether Molstad had been overcharging the league's players.
Player representatives for the nine CFL teams voted unanimously on Friday to hire new legal counsel, two players who attended the meeting told TSN, in spite of the fact that the law society dismissed the complaint and found that the complaint did not support the allegation that Molstad acted unethically or unprofessionally.
Union executives and player representatives made the decision during their annual meeting in Las Vegas. Molstad had been advised by union president Scott Flory during an Apr. 8 phone call that the CFLPA executive would not recommend his re-hiring, TSN has learned. Molstad was advised not to come to the union's annual meeting.
When reached by TSN on April 16, Molstad declined to comment.
"Your facts are not correct, govern yourself accordingly," Molstad told TSN. He would not elaborate.
TSN obtained a press release the CFLPA plans to distribute on Saturday.
"We would also like to thank Ed Molstad for his years of outstanding work and representation of our members," says the draft release, signed by Flory. "Ed has represented and been the Legal Counsel of the CFLPA for nearly 40 years, molding the game we all know and love today. Ed will continue to make himself available to the Players' Association through this transition. Thank you Ed, from past, present and future players!"
The release says the union has hired the Toronto law firm Paliare Roland as Legal Counsel.
Controversy has quietly percolated through the CFL's 500-odd players in recent months as players have been divided over Molstad's future.
The law society complaint, which was dismissed in March, was filed in November 2014 by 11 players including Hamilton's Marwan Hage, a vice president with the CFL Players Association, Toronto's Ricky Foley, Saskatchewan's Chris Best and Montreal's Marc-Olivier Brouillette.
The complaint, which was obtained by TSN, questions Molstad's billing practices and notes that it was filed reluctantly.
"We file this complaint reluctantly but out of necessity…We simply do not know of another way to address this issue, other than through this complaint," the complainants say.
"We are not experienced business people. Few, if any of us, have experience retaining outside counsel. Frankly, we do not know what is normal and what is not. We certainly do not have the comfort level to question a senior partner of an established law firm who has controlled the affairs of the CFLPA for more than 40 years, " reads the complaint.
Molstad has been a CFL mainstay for decades. He played football for the Alberta Golden Bears and was the Winnipeg Blue Bombers' first choice in the Canadian college draft in 1967. He played for the Edmonton Eskimos for six years before retiring in 1973. A year later he joined the CFLPA and since then has played a pivotal role in the business of Canadian football as it has grown into a $200-million per year industry.
Molstad has been the CFLPA's counsel on a wide range of issues from helping to navigate new labour agreements to sponsorship deals to player grievances. In 1990, he was inducted into the Alberta Sports Hall of Fame.
The players' complaint alleged that Molstad had charged the union a flat annual fee of $400,000 in recent years. In addition to the retainer, Molstad's firm has allegedly collected additional annual payments of as much as $200,000 per year.
The complainants say the CFLPA's constitution - which was attached to the complaint as an exhibit - calls for the union's outside counsel to bill for work on an hourly basis.
From 2009-2013, the CFLPA's paid legal bills averaged $608,000, according to records Molstad provided to the CFLPA. During the five years before that, fees paid by the union ranged from $200,000 to $327,500.
The complaint says Molstad told union officials in November 2013 that his fees for that year's first 10 months had already reached $871,000. By year's end, his billings would have reached $1 million for the full year's work, Molstad alleged.
The complaint alleged that Molstad asked for and received a $200,000 payment in addition to his $400,000 flat fee. So instead of paying $1 million for legal fees in 2013 - the amount Molstad said he could have billed them - the players paid $600,000.
The complainants believe that Molstad may have inflated his billing estimates to make it appear to union executives as if they were getting a bargain by simply paying the additional stipend.
"Due to the CFLPA's lack of familiarity with what other unions our size might incur in terms of legal fees we simply accepted Molstad's fees," the complaint says.
"We have since been told by numerous lawyers who work in the field that a million dollars in fees for a small, 500 member association is absurd. Even the discounted total of $600,000 is completely out of line for our real needs. This is especially so during a non-bargaining year, which 2013 was."
In a Feb. 14, 2014, email to the CFLPA executive board, Molstad wrote that his firm had agreed to a flat fee "a number of years ago, (after) I was advised that the CFLPA could not afford to pay the hourly rate of the lawyers who were doing the work… this retainer continued when I joined Parlee McLaws LLP in 1995. As the work increased, the sum of $400,000 was agreed to on the basis that it was less than what the CFLPA budgeted for legal fees and it was reasonably certain that the fee posted at the regular hourly rates would be in excess of this amount."
Molstad denied participating in any conduct that was improper and added, "It's not proper for me to make any comment at this time," Molstad said when contacted by TSN in February.
Molstad told TSN at the time that the law society was not currently conducting an active investigation into the union or himself.
In numerous emails to players and CFLPA executives, Molstad has always denied any allegations of over billing.
In November 2014, as part of the law society's so-called informal complaints process, a law society official agreed with Molstad and concluded his conduct would not be deserving of sanction.
In a Nov. 18, 2014, letter sent to B.C. Lions kicker Paul McCallum, which was forwarded to other complainants, Alberta law society investigator Lewis Wasel wrote that the law society has "no jurisdiction to determine how much a lawyer can charge for his or her services. The courts have jurisdiction over such matters, and the CFLPA has the option of having its lawyer's bills reviewed by the review and assessment office of the court of Queen's Bench of Alberta."
Wasel similarly concluded that contrary to the complainants' allegations, Molstad's billing practices are not "fraudulent or at least deceptive."
"My analysis of that issue is that the CFLPA has approved and paid Molstad's accounts," Wasel wrote. "It could question them if its board of directors chose to do so. I doubt that a complaint by one player representative even with the support of others would receive much consideration."
Correspondence from the law society that was sent on Feb. 12, 2015, and obtained by TSN indicates that the law society referred the players' complaint to a law society staff lawyer.
But in a March 23, 2015, a letter to McCallum, which again was forwarded to other complainants, James Oake, a formal complaints officer with the law society, dismissed the CFL players' complaint, saying the complaint "does not support the allegation that Molstad acted unethically or unprofessionally."
"I appreciate that you are concerned with fees charged by Molstad; however, this is an issue for the court of Queen's Bench to review."
It's unclear whether the players will file a lawsuit in civil court. One of the complainants told TSN that they would appeal Oake's decision to the law society's appeals department.
Besides taking issue with his flat-fee billing, the complainants also alleged that Molstad has not given enough detail about 352 hours worth of work - about 20 per cent of his entire CFLPA billings that year - for which he charged the union in 2013. In many instances, Molstad describes his work as "review of files and prepare reports."
The complaint also claims that Molstad has inappropriately billed for as many as 169 hours of travel time - described in a Feb. 12, 2014, email from Hage to Molstad that was attached to the complaint as "just time in the air."
Molstad responded in his Feb. 14, 2014, email to the CFLPA executive board: "travel time is an accepted billing activity and reflects the true time that the CFLPA files require to be administered as a national organization. The costs of travel are built into the legal fees to reflect the national scope of the CFL and CFLPA."
Hage also wrote the following in his Feb. 12, 2014, email to Molstad about 1,935 hours billed to the union for work in 2013: The email was included with the complaint. "
"It makes no sense a small organization like ours would require you to spend almost 2,000 hours on our files or rack up a million dollars in billing," Hage wrote.
Two days after Hage's email, Molstad wrote him back, copying other CFLPA executive board members. Molstad wrote that billings have climbed for a number of reasons. The relationship between the CFL and the CFLPA was becoming more challenging because the CFL had changed its lawyers before the negotiation of the 2010 collective labour agreement, Molstad wrote. As well, "the position taken by the CFL… and the clubs is more adversarial in relation to matters that legal counsel is required to address," he wrote in the Feb. 14 email.
In an email sent to the CFLPA's executive board on Sept. 24, 2014, Molstad also explained that he has charged the union a discounted rate of $268 per hour, "substantially less than my normal hourly rate."
Molstad wrote in the Sept. 24, 2014, email that 2013 was an especially busy one, thanks to a number of player grievances, more travel time and meetings, and increased work in relation to the preparation for the negotiation of a new collective bargaining agreement with the CFL.
Molstad referred to a 2012 survey of CFLPA members that reported 95 per cent of players said they found legal services provided to them were "very effective" and he forwarded emails from players who had been complimentary of his work.
Molstad also asked CFL players to consider the NFLPA's legal billings.
From March 2013 to Feb. 2014, the NFLPA paid $5.8 million in legal fees, Molstad wrote. The NFLPA is required under U.S. law to disclose the salaries of its highest paid officials.
"In addition to outside legal counsel, the NFLPA retains approximately 12 lawyers in house including their executive director, DeMaurice Smith, whose salary is $2.7 million per year," Molstad wrote. "The amount of salary paid out to the 12 lawyers employed by the NFLPA including DeMaurice Smith, is approximately $6.2 million."
As the debate grew within the union in recent months, Molstad offered a number of changes.
For starters, he wrote in his Feb. 14, 2014, email to the CFLPA executive board that he would begin providing more detail about his billings.
"Based upon the more recent communication … we will record our time with more detail to show each individual matter in the future..."
The CFLPA will also make another change. Rather than having lawyers grade the exam papers of would-be CFL player agents, as has been the practice, that job will instead fall to the union president Flory, who receives an annual $80,000 salary.
"We have recommended and Scott Flory has agreed that the contract advisors examination will be changed to a multiple choice answer format and when this is completed, the exam will be marked by the CFLPA office," Molstad wrote in a Sept. 22, 2014, email to union executives.
Flory did not respond to an email seeking comment on this report.