CFL teams release partial negotiation lists
Tuesday's release of 10 names from each CFL team's negotiation list marks an interesting change in the way the league has always gone about its business, Dave Naylor writes.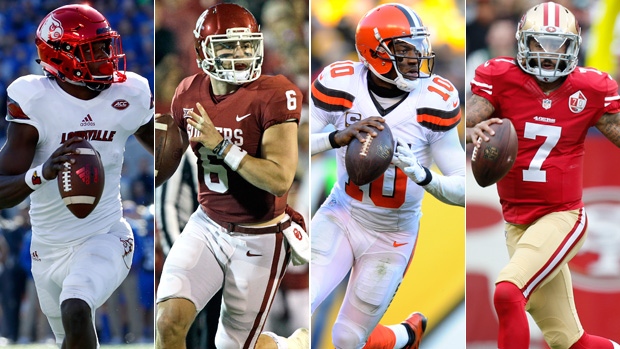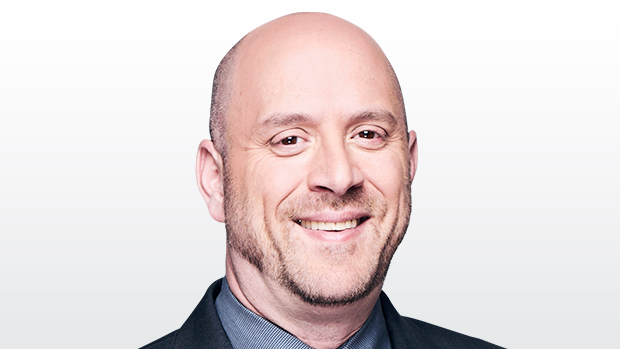 Tuesday may not amount to an historic day for the Canadian Football League, but it does mark an interesting change in the way the league has always gone about its business.
CFL teams don't draft American players. They protect their rights on something called negotiation lists, collections of 45 names per team that allow franchises to secure the CFL rights to players mostly in college football or the National Football League.
The lists are shared among teams but kept secret from the public, which never made a whole lot of sense in a world where leagues are fighting for every bit of attention they can get.
For years, fans and members of the media asked why, pointing out that there would seem to be obvious upsides to releasing negotiation lists: It would stimulate discussion, create anticipation and provide fans with another way to engage with the sport.
All of which fell on deaf ears.
That is until last month, when commissioner Randy Ambrosie put the case for releasing at least some of the names before the league's presidents and general managers. After a discussion and some debate, they voted to take a small step towards change by having each team release 10 names from its list twice a year ­– once in February and again in December on the eve of NCAA bowl season.
"When you're out of sight, you're out of mind," said Ambrosie. "You might have been able to get away with that 30 years ago… I think this is a recognition by the presidents, governors and GMs that we are in a different era and if we're going to compete for the hearts and minds of fans, then we're going to have to be more transparent with the media who tell our stories."
It simply makes sense that football fans in Canada should have known during last month's College Football Playoff National Championship game that Georgia quarterback Jake Fromm is CFL property of the B.C. Lions or that Alabama's Tua Tagovailoa belongs to the Hamilton Tiger-Cats.
This fall, Saskatchewan Roughriders fans can watch Penn State senior Trace McSorley with special attention, while Toronto Argonauts fans can watch Heisman Trophy winner Baker Mayfield take his shot at the NFL with added interest.
Not all of the players will eventually come to the CFL, but that's the nature of the negotiation list itself. A good list isn't one full of the biggest names but one stacked with those who may be a better fit for the Canadian game than the NFL.
Let the fans debate them. Let members of the media have their say.
​It's not hard to see that the league would like negotiation lists to be entirely public one day. This week marks a small step into a more modern age for the CFL.
BC Lions
| Player | Pos. | College |
| --- | --- | --- |
| Greg Ducre | DB | Washington |
| Ryan Finley | QB | NC State |
| Deondre Francois | QB | Florida State |
| Jake Fromm | QB | Georgia |
| Gage Gubrud | QB | Eastern Washington |
| Lamar Jackson | QB | Louisville |
| Najee Murray | DB | Kent State |
| Shea Patterson | QB | Michigan |
| Brett Rypien | QB | Boise State |
| Khalil Tate | QB | Arizona |
Calgary Stampeders
| Player | Pos. | College |
| --- | --- | --- |
| Josh Allen | OT | Louisiana-Monroe |
| Keyarris Garrett | WR | Tulsa |
| Bennett Jackson | DB | Notre Dame |
| Anthony Johnson | DT | LSU |
| Tommylee Lewis | WR | Northern Illinois |
| Givens Price | OT | Nebraska |
| Tyler Rogers | QB | New Mexico State |
| Brandon Silvers | QB | Troy |
| Greg Ward Jr. | QB/WR | Houston |
| Tourek Williams | DE | Florida International |
Edmonton Eskimos
| Player | Pos. | College |
| --- | --- | --- |
| Shane Buechele | QB | Texas |
| Case Cookus | QB | Northern Arizona |
| Will Davis | DB | Utah State |
| Josh James | OL | Carroll College |
| Phillip Lindsay | RB | Colorado |
| Jerry Louie-McGee | WR/RET | Montana |
| Steven Mitchell Jr. | WR | USC |
| Zack Wagenmann | DE | Montana |
| Manny Wilkins | QB | Arizona State |
| Shane Zylstra | WR | Minnesota State |
Saskatchewan Roughriders
| Player | Pos. | College |
| --- | --- | --- |
| Josh Boyce | WR | TCU |
| B.J. Daniels | QB/RB | South Florida |
| Akeem Davis | LB | Memphis |
| Curt Maggitt | DE | Tennessee |
| Trace McSorley | QB | Penn State |
| Luis Perez | QB | Texas A&M Commerce |
| Eric Pinkins | DB | San Diego State |
| Kevin Snead | WR | Carson-Newman |
| Daxton Swanson | DB | Sam Houston State |
| Adam Zaruba | FB | Simon Fraser |
Winnipeg Blue Bombers
| Player | Pos. | College |
| --- | --- | --- |
| Jayson DiManche | LB | Southern Illinois |
| Quinton Flowers | QB | South Florida |
| Alex McGough | QB | Florida International |
| Felix Menard-Briere | K | Montreal |
| Shakim Phillips | WR | Boston College |
| Cody Prewitt | DB | Ole Miss |
| Marcus Sayles | DB | West Georgia |
| Tharold Simon | DB | LSU |
| Chris Streveler | QB | South Dakota |
| Corey Washington | REC | Newberry College |
Hamilton Tiger-Cats
| Player | Pos. | College |
| --- | --- | --- |
| Randall Evans | DB | Kansas State |
| Robert Griffin III | QB | Baylor |
| DuJuan Harris | RB | Troy |
| Julian Howsare | DE | Clarion |
| McKenzie Milton | QB | Central Florida |
| Kalif Raymond | WR | Holy Cross |
| Jumal Rolle | DB | Catawba |
| Nathan Shepherd | DL | Fort Hays State |
| Tua Tagovailoa | QB | Alabama |
| Andrew Turzilli | WR | Rutgers |
Toronto Argonauts
| Player | Pos. | College |
| --- | --- | --- |
| Houston Bates | LB | Louisiana Tech |
| Charles James | DB | Charleston Southern |
| Will Likely | DB | Maryland |
| Nico Marley | LB | Tulane |
| Keshawn Martin | WR | Michigan State |
| Baker Mayfield | QB | Oklahoma |
| Jonathan Meeks | DB | Clemson |
| Aaron Murray | QB | Georgia |
| Denard Robinson | RB/QB | Michigan |
| Rodney Smith | WR | Florida State |
Ottawa Redblacks
| Player | Pos. | College |
| --- | --- | --- |
| Tyler Ferguson | QB | Western Kentucky |
| Bug Howard | WR | North Carolina |
| Joey Ivie | DL | Florida |
| Kaleb Johnson | OL | Rutgers |
| J.T. Jones | DL | Miami (Ohio) |
| Greg Little | WR | North Carolina |
| JoJo Natson | WR | Akron |
| Ejuan Price | LB | Pittsburgh |
| Phillip Walker | QB | Temple |
| Andrew Wylie | OL | Eastern Michigan |
Montreal Alouettes
| Player | Pos. | College |
| --- | --- | --- |
| Woody Baron | DL | Virginia Tech |
| Brian Hill | RB | Wyoming |
| Colin Kaepernick | QB | Nevada |
| Devante Kincade | QB | Grambling State |
| Jonathan Krause | WR | Vanderbilt |
| Riley McCarron | WR | Iowa |
| Nick Moody | LB | Florida State |
| Anthony Philyaw | RB | Howard |
| Austin Rehkow | K | Idaho |
| Rico Richardson | WR | Jackson State |