Chelsea, MLS still far apart on Drogba
As the tug-of-war between Chelsea and Major League Soccer over Didier Drogba continues into its third week, Noel Butler writes that a resolution still isn't in sight.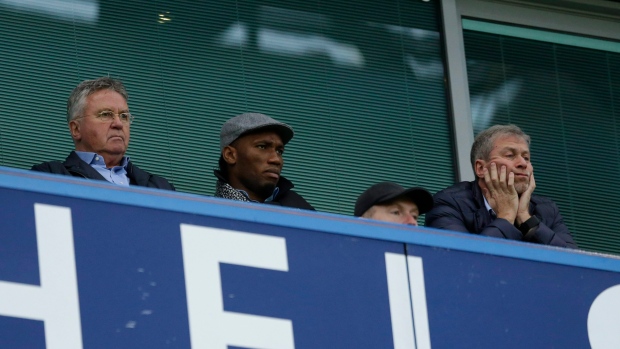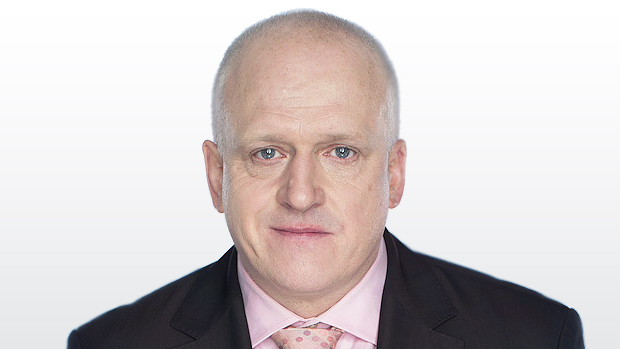 As this muddied and muddled third coming of Didier Drogba to Stamford Bridge drags itself through the two-week barrier, the one thing that's becoming increasingly apparent is that Chelsea has dealt with this situation in a somewhat similar vein as to how their title defence has gone.
All of this predates December 19 when Roman Abramovich, Guus Hiddink and the footballer who lit up Montreal and Major League Soccer like no one else in 2015 were spotted together taking in Chelsea's match against Sunderland.
If the proper process and protocols had been followed, today I would be penning a column lamenting on Didier Drogba's frenzied, but far too brief tenure in the blue shirt of the Impact. It is one thing for Chelsea and Drogba to be close to (or even as some have reported, completed) a deal and quite another thing entirely for MLS and the Impact to be willing parties to such a deal.
That would stand even if Drogba were to retire. Although they have very little terra firma to work with, both MLS and the Impact know full well if Drogba were to announce that he is hanging up his boots, they appear to have an airtight case for tampering up.
Before making contact with a player contracted to another club - and, in this case, in a league where MLS maintains the contracts - the suitor, as mandated by FIFA, must first seek permission to speak to the individual.
You are not even supposed to comment about the player until written permission is received. For his part, Hiddink went on the record discussing Drogba the day after the Sunderland match.
The New Year's Day report from The Daily Telegraph stating MLS was playing "hardball" over the remaining year of Drogba's contract had Impact supporters gushing on social media. Anybody worth his salt involved in the direct negotiations for the league is mandated to protect his - and, more vitally, the Montreal Impact's - very best interests.
One doesn't just lie down to have their tummy tickled because the Barclay's Premier League xhampions call. More so, if the call was only placed after the horse had bolted from the stable door.
You can take it MLS commissioner Don Garber will have flexed his considerable muscles and influence to personally intervene and most certainly been kept up to speed, even though traditionally the league office is closed for the holiday period.
For a league that still most bizarrely strives for credibility with most of old world football, if this is not resolved amicably, it will reflect very poorly on MLS and only lead to similar situations occurring in the future.
Exactly seven years ago, David Beckham began a two-month loan deal with AC Milan. During this loan period, the five-time European Champions advised MLS and the Galaxy of their desire to extend Beckham's loan deal through the end of the 2008/2009 Serie A season. The league - as they rightfully should have - stomped up and down and refused to back down until Milan coughed up a non-negotiable $10 million fee that the league had demanded. Milan - or maybe even Beckham, himself - duly complied in late April 2009.
From what I understand, Chelsea is reluctant to meet the fee MLS has set to rescind Drogba's contract. Chelsea's negotiations will be headed by club chairman, Bruce Buck. A long-term close advisor of Roman Abramovich dating well back to before he took ownership of Chelsea in June 2003, Buck is a well renowned Manhattan lawyer, who relocated to London over three decades ago, and in turn worked on a number of corporate matters for Abramovich, including the acquisition of Chelsea.
Outside of Hiddink's pre and post-match media briefings over the two weeks, there has been a complete absence of official statements from either Chelsea or Drogba. This strategy is absolutely the correct one and to their benefit. After all, it suits neither of them to discuss publicly what is occurring away from the public spotlight.
Midweek, Hiddink talked of respecting Drogba's 2016 contract. This could be interpreted to the reluctance of Chelsea to pay a fee.
Though there have been a number of top-notch MLS players to have gone on loan to European clubs in recent MLS offseasons, there are very few, if any, successful examples.
Landon Donovan's loan to Everton stands out, but for every one of those we are littered with the Kei Kamaras of the world. The 2015 MLS MVP runner-up went to Norwich in late January 2013, came back late into Sporting KC's season unsettled, before being signed by Middlesbrough. Since then, Kamara's English career dwindled before of course returning to MLS and Columbus for the 2015 season.
I do not at all envisage a loan or compromise of some sort that sees Drogba work for Chelsea before returning to Montreal before the MLS season begins. The seasons are not in parallel and, just as the MLS season hits the defining business end, Chelsea's 2016-17 season will be kicking off. It's not exactly a football marriage made in heaven.
When Drogba's original spell at Chelsea was winding down during the 2011-12 season, his agent was looking for a multi-year deal to extend Drogba's Stamford Bridge career. However, Chelsea has a strict policy when it comes to players 30 and over, offering them solitary one-season deals at a time.
The two sides weren't able to settle that insurmountable divide and the reason why Drogba's last act as a Chelsea player was to slot away that penalty in Munich and leave a euphoric Stamford Bridge a European champion.
It will likely be a sombre mood in the Stade Saputo offices Monday morning when the Impact administration and executive staff return to work after the two-week holiday break. Their last day on the job was marked with the orginal report stating Roman Abramovich had been in touch with Drogba at the very same time Mourinho was clearing out his office at Chelsea's training facility. It was a report that we now know came as a complete shock to the Impact.
In football, nothing is guaranteed.
Just ask Tottenham how extremely close they came to securing the signature of Willian - Chelsea's lone bright spark this season - in the 2013 preseason before Chelsea intervened at the eleventh hour to hijack the deal.
The opening of the Impact's training camp is a little over three weeks away.
Before then, much will continue to focus on Drogba. When the Ivorian icon released his autobiography late last fall, the Impact's number 11 had much to say about his time in Montreal and MLS. It was mostly in glowing terms, including, "It's a growing league and I think it's going to be one of the most important and decisive leagues in the world in a few years."
Only if time and common sense prevail will we see a satisfactory conclusion for all parties involved to the most talked about, discussed and important mattes swirling around MLS this offseason.
Needless to say, this is a pivotal moment in Montreal Impact history.
--
@TheSoccerNoel
--
A special Didier Drogba edition of the Oranges @ Halftime broadcast TSN Radio Montreal 690 at 7pm et on January 4.