Competition looms in Penguins' crease
With an expansion draft looming, the Pittsburgh Penguins will eventually be forced to pick between goaltenders Marc-Andre Fleury and Matt Murray.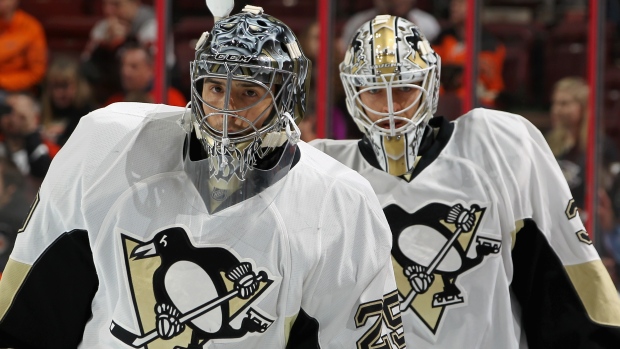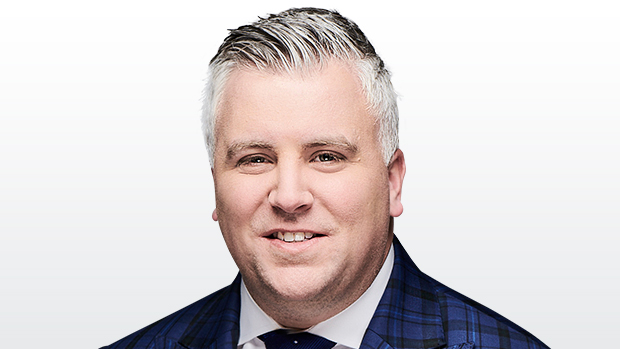 The temperature in the Pittsburgh Penguins' crease is on the rise.
With Matt Murray returning to the ice on Wednesday for the first time since fracturing a bone in his blocker hand on Sept. 19 at the World Cup of Hockey, one of the most intriguing storylines surrounding the defending Stanley Cup champions will bubble to the surface.
The competition between Murray and Marc-Andre Fleury never got off the ground in training camp with Murray sidelined.
The real intrigue lies down the line for the Penguins – not necessarily who is the starter by mid-November. Like every NHL team, Pittsburgh will only be able to protect one of their goaltenders in June's looming expansion draft.
"They understand the situation," Penguins coach Mike Sullivan said in Montreal on Tuesday. "They've handle the circumstance extremely well. They're both good pros and good people.
"They understand the nature of our business is performance-based, and I've always been a big believer that the game itself sorts those types of circumstances out."
There is still a chance Fleury never again relinquishes the starting job he's held since 2005, given his opportunity with Murray still out while he regains his on-ice stamina.
Through four games, Fleury has a 2-1-1 record with a .914 save percentage and 2.74 goals-against average. He played both nights of a back-to-back set to start this week.
"We'd like to give him the ball here and let him run with it," Sullivan said before facing the Habs. "Marc is a real good goalie and he's played extremely well for us in this short season so far. He's given us a chance to win each and every night."
Fleury allowed four goals against the Canadiens on Tuesday. Even though he didn't get much help from teammates and still managed to keep the Penguins in the contest with a few 10-bell stops, a night like that one would typically open the door for Murray to jump back in when healthy.
Murray, 22, became the first rookie goaltender to lead his team to the ultimate prize since 2006. Even including the Stanley Cup playoffs, Murray has just 34 career NHL games under his belt.
It will be fascinating to watch the situation unfold throughout the season.
"We're looking for that internal push," Sullivan said. "We think that's what keeps all of our players at their best. Certainly Marc and Matt have pushed one another the last little while to be at their best. We'll make the appropriate decisions as best we can."
Pens points

Captain Sidney Crosby skated by himself on Wednesday morning as he continues to recover from a concussion, Sullivan told reporters in Pittsburgh. There is still no timetable for his return …Sullivan also said defenceman Kris Letang ("upper-body injury") and forward Conor Sheary (eye) are listed as day-to-day with injuries sustained in Montreal.
Contact Frank Seravalli on Twitter: @frank_seravalli