Craig's List: All-Stars at three-quarter mark
And down the stretch they come. We're three-quarters of the way to the finish of the NHL regular season and TSN Director of Scouting Craig Button recognizes the performances of players who have excelled and will continue to do so.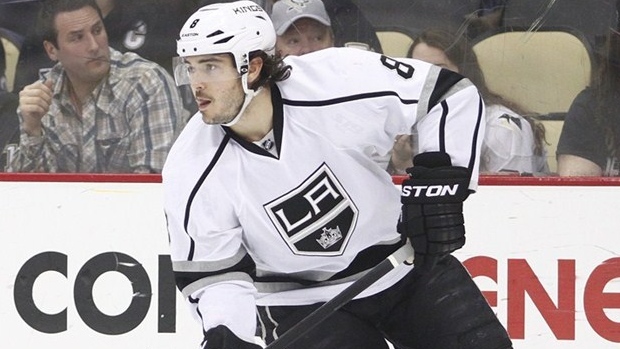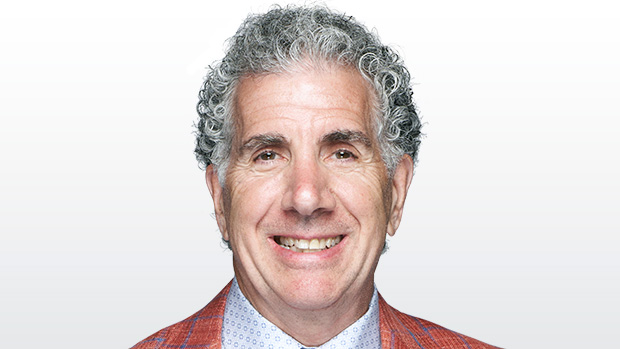 And down the stretch they come. Three quarters of the way to the finish and we recognize the performances of players who have excelled and will continue to do so.
Hart Trophy (MVP to his team)
Drew Doughty, Los Angeles Kings
Carey Price, Montreal Canadiens
Alexander Ovechkin, Washington Capitals
Simply put, there is nothing, I repeat nothing Drew can't do in the game. He is in factor in every single situation in the game and plays half the time in every demanding spot versus the opponent's best players. He has the ability to control the game in multiple ways and make it look seemingly easy. Same could be said for Price from a goaltending perspective and perhaps this is the time for two players to share the award because their brilliance for their respective teams has been truly magnificent.
Vezina Trophy
Carey Price, Montreal Canadiens
Pekka Rinne, Nashville Predators
Braden Holtby, Washington Capitals
Carey Price has been nothing short of brilliant for the Canadiens and has become an intimidating presence in the net. For a team that doesn't give him a lot of offensive support, surrenders a lot of territorial play and shots against, his exploits are incomparable. Rinne has returned to form and has been solid but Holtby is the great 'under the radar' story with excellent and consistent goaltending all season long.
Norris Trophy
Drew Doughty, Los Angeles Kings
Duncan Keith, Chicago Blackhawks
PK Subban, Montreal Canadiens
If you are the MVP, then it follows you are the best defenceman. It can be said; 'Drew is just starting to come into his own' and just that comment should cause pause for thought because it means he is getting better. Keith does so much in the game from a defensive/offensive and ability to transition. Subban has been a force for the Habs on the blue line and another rounding into form as he matures!
Calder Trophy
Filip Forsberg, Nashville Predators
Aaron Ekblad, Florida Panthers
Johnny Gaudreau, Calgary Flames
This could be as close a race for an award as any. Forsberg brings skill, power and intensity and has shown no signs of declining play. Ekblad's maturity is outstanding on its own but his ability to excel in all circumstances as an 18-year-old is uncommon. Gaudreau won the Hobey Baker and while his season has been very good, his once chance at the Calder has been surpassed by the play of Forsberg and Ekblad.
Lady Byng Trophy
Patrick Kane, Chicago Blackhawks
Tyler Johnson, Tampa Bay Lightning
Henrik Sedin, Vancouver Canucks
When the new rules' applications came into place, it put a real emphasis on being smart in your positioning and not being on the wrong side of opponents. When you think of how much these three players have the puck and are in offensive situations, the mere fact they are penalized so little, speaks to both the intelligence and the brilliance of their play.
Selke Trophy
Pavel Datsyuk, Detroit Red Wings
Patrice Bergeron, Boston Bruins
Anze Kopitar, Los Angeles Kings
Datsyuk's ability to control the play in all zones both from a defensive and offensive standpoint allows him to impact the game just about every moment he is on the ice. He makes a team better defensively and offensively and that is the separating line from Bergeron. There is no questioning Bergeron's abilities but Datsyuk's edge in offensive productivity gives him the nod. Kopitar is able to control the middle of the ice like very few and his consistency of purpose is a constant for the Kings.
Top General Manager
David Poile, Nashville Predators
Garth Snow, New York Islanders
Brian MacLellan, Washington Capitals
When your team is the best in the NHL, you have done a lot of things right as a GM. Hiring of Peter Laviolette, the trade for James Neal, the signing of Mike Ribiero, the trade of Filip Forsberg, the drafting of Roman Josi in the second round and Mattias Ekholm in the fourth round are just some of the moves that have positioned the Predators for their best season ever. The Islanders are where they are in the standings because of Snow. His off-season moves have proven to be exactly what the Islanders needed. Nick Leddy and Johnny Boychuk have helped the Isles be strong in so many areas and they have been two of the most productive defencemen in driving positive play for their team. MacLellan has quietly gone about his business with an assuredness amidst some criticism on what the Caps needed to be a better team. The hiring of Barry Trotz was key but this team has been solid and it's time accolades went MacLellan's way.
Jack Adams Award
Peter Laviolette, Nashville Predators
Barry Trotz, Washington Capitals
Mike Babcock, Detroit Red Wings
Laviolette introduced a very different style of play to the Predators. They have embraced it and the team has taken the foundation built by Barry Trotz, expanded their game and become the league's best team at the 3Ž4 pole. Barry Trotz went to Washington and has instilled a philosophy for the team where the players have focused on being contributors to a greater goal and ironically or not, their individual play has flourished. To help players understand there is something in it for them when the team performs at a high level is to excel as a coach. What hasn't been said about Babcock? But the fact is it's about today and each and every day the team gets better and he has the Red Wings in position to compete for another Stanley Cup.
Button's First Team All-Stars
| Position | Player | Team |
| --- | --- | --- |
| Goaltender | Carey Price | Montreal Canadiens |
| Defence | Duncan Keith | Chicago Blackhawks |
| Defence | Drew Doughty | Los Angeles Kings |
| Left Wing | Alex Ovechkin | Washington Capitals |
| Centre | Nicklas Backstrom | Washington Capitals |
| Right Wing | Patrick Kane | Chicago Blackhawks |
Button's Second Team All-Stars
| Position | Player | Team |
| --- | --- | --- |
| Goaltender | Pekka Rinne | Nashville Predators |
| Defence | Kris Letang | Pittsburgh Penguins |
| Defence | PK Subban | Montreal Canadiens |
| Left Wing | Rick Nash | New York Rangers |
| Centre | John Tavares | New York Islanders |
| Right Wing | Vladimir Tarasenko | St. Louis Blues |
Button's All-Rookie Team
| Position | Player | Team |
| --- | --- | --- |
| Goaltender | Michael Hutchinson | Winnipeg Jets |
| Defence | Aaron Ekblad | Florida Panthers |
| Defence | John Klingberg | Dallas Stars |
| Left Wing | Johnny Gaudreau | Calgary Flames |
| Centre | Filip Forsberg | Nashville Predators |
| Right Wing | Mike Hoffman | Ottawa Senators |