Crosby's line appears set for World Cup
For whatever reason, Team Canada's coaches at the past two Olympics had trouble finding wingers to quickly jell with the best player in the world. But the World Cup could be different, TSN Hockey Insider Pierre LeBrun writes.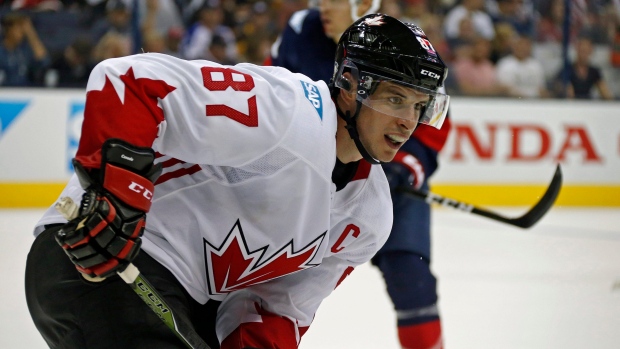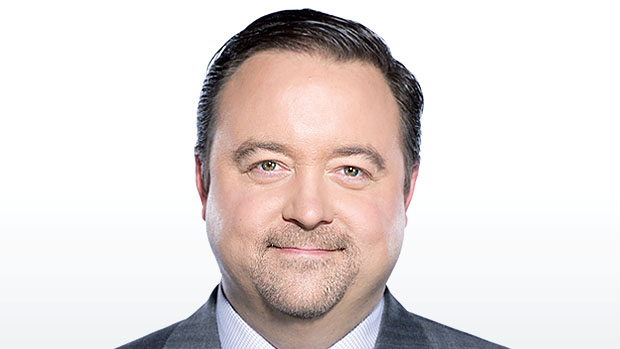 OTTAWA, Ontario -- Mike Babcock had it written down back in May.
Not in stone, mind you, but certainly the idea of putting Sidney Crosby between Brad Marchand and Patrice Bergeron was born a long time ago -- the first thing that the Team Canada head coach wanted to tackle ahead of the World Cup of Hockey.
By now you don't need to ask why. For whatever reason, it has proved a chore for Team Canada's coaches at the past two Olympics to quickly find wingers who jelled with the best player in the world.
Crosby thinks the game at such a high level, does things on the ice that are so above the norm, that finding wingers who can mesh with him has been a difficult mission.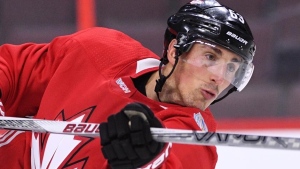 Babcock's idea born months ago is looking brilliant so far, that Marchand-Crosby-Bergeron line looking like a thing of beauty through the first week of camp and their one game together Friday night.
So content is Babcock with that line that he said after Saturday's 5-2 win over Team USA that part of the reason he sat Crosby for that game is that he already knows what he has in that line and wanted to focus on trying to find other combinations in the second pre-tournament game.
Babcock is about forward pairings, such as the Crosby-Bergeron pairing; other pairings that so far have been untouched include Jonathan Toews with Logan Couture and Ryan Getzlaf with John Tavares. There have been moving parts around them.
The coaching staff is under the gun to figure out all these lines with just one more pre-tournament game left, Wednesday in Pittsburgh against Russia.
"A lot of people overlook the way the coaches do it," veteran winger Rick Nash, outstanding for Canada in both the 2010 and 2014 Olympics, said in a phone conversation with ESPN.com on Sunday. "It's a tough job for them to find the pieces that fit, and at least in the tournaments that I've played in, they always seem to find it sooner or later."
The New York Rangers star certainly wishes he were here playing again for his country. He found nice chemistry with Toews in Sochi. Nash also had a front-row seat to Babcock's trying line combo after line combo around Crosby.
"He's the best player in the world, and it's just a matter of finding the fit, a guy that complements his game and vice versa," Nash said. "I don't know, it's a different thing, he's so good at finding open ice, and the puck comes to him so easy. It's just finding guys that can sort of just stay out of his way and help his game instead of hurt it."
So preoccupied with figuring out Crosby's line was Canada that it is absolutely why Pittsburgh Penguins teammate Chris Kunitz made the Olympic team for Sochi. Problem was, once Kunitz got to the Olympics, the pace and game were too high for him, and he found himself taken off Crosby's line as the tournament went on.
As for Marchand, a player who some fans were surprised to see make this team, Team Canada GM Doug Armstrong was confident that if the experiment on the Crosby line didn't work out, the Boston Bruins winger would still have a place on the team where he could have an impact.
So far through two pre-tournament games, Marchand has stood out the most for Team Canada, and perhaps that's because he wanted to make a statement early.
The opportunity for Marchand in the World Cup is to use the best-on-best event to shed his tag as being just an agitator.
"I definitely have the agitator name, and it stuck with me for a while," he said Saturday night after the win over Team USA. "Which is fine; it's what I had to do to get in the league. But nowadays I want to be a player. Being in an event like this can show that there's more to my game than agitating. I try to be an overall player like Bergy, obviously not to his ability, but I'm trying. He's a great role model, a guy I've looked at for a number of years now."
Bergeron had a quick answer a few days ago when asked in his native French what he would tell people who view his Bruins teammate Marchand just as a pest, as an agitator and nothing more.
"The first thing I'd mention is that he scored 37 goals last season," Bergeron said in French. "But after that, his talent, the way he retrieves pucks on the forecheck, his backcheck, he's really on the puck. He gets under the skin of other players, that's part of his game, but he's also very talented."
That 37-goal season, in Bergeron's mind, was a whole other step for Marchand.
"He earned his way on this team with the way he played last season," Bergeron said. "He took a big step forward. He's improved year to year, but last season he became truly an elite player in my mind."
But this whole first-line experiment doesn't work, of course, without the comfort that Team Canada has in reuniting Bergeron with Crosby, a partnership that has its roots back to the 2005 world junior tournament.
Although Bergeron didn't start the 2014 Olympics alongside Crosby because I think the coaching staff was a bit worried about his foot speed on the bigger ice, eventually they found each other like two magnets.
"He's such a versatile player, he can play with anyone, that guy," Nash said of Bergeron.
What makes it so unique to play with Crosby?
"He's always the kind of guy that's thinking one step ahead of the play," Bergeron said. "His vision is incredible.
"With Sidney, it's about how you position yourself because he's a guy that can make plays that can surprise; like maybe you're not expecting him to come out of the corner with the puck when there's two or three guys on him, but he does it. So part of it is realizing he can do things like that."