Crosby scoring more with higher quality shots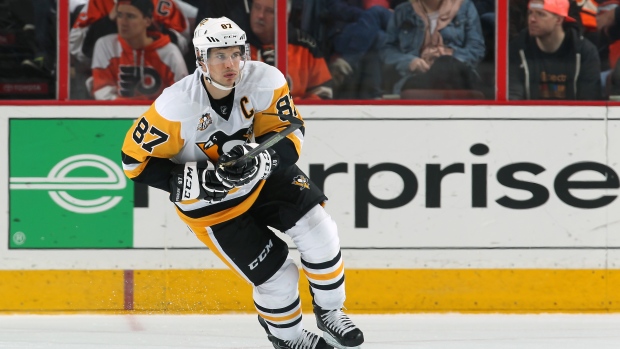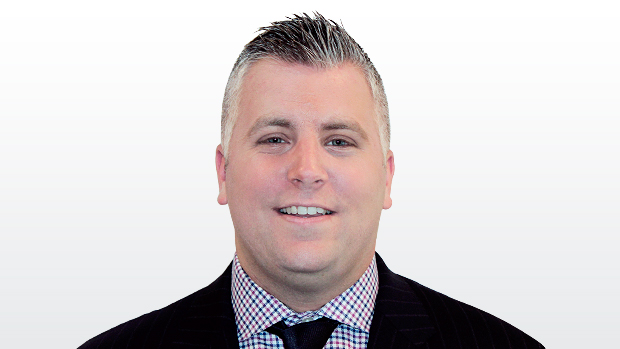 The start to Sidney Crosby's season has been utterly fascinating to track.
With Connor McDavid stealing most of the headlines, Crosby leads the NHL with 15 goals in 16 games after sitting out the first six contests of the season with a concussion. He is second only to McDavid in points-per-game average (1.25).
But what's most interesting is Crosby's stat line: 15 goals compared to just five assists for a player who has historically generated 1.7 assists for every goal.
Crosby, 29, is thought of more as a playmaker, with 605 career assists and 353 goals. He is 42 points away from becoming the 12th-fastest player in NHL history to 1,000 points.
So, how is a player who has only once led the NHL in goals (2009-10) scoring more than ever to start this season?
A deeper dive into the numbers suggests Crosby is not only shooting more — he is on pace for his highest shot total since 2009-10 — but the quality of his shots may be better than it's ever been.
According to SPORTLOGiQ, the hockey analytics group that mines data from games, Crosby averaged 0.7 shots from the inner slot of the ice last season, which ranked him 29th in the NHL.
This year, Crosby is averaging 1.3 shots per game from the inner slot, good for third among all players. He is also averaging 2.4 shots per game for the wider slot, up from 1.6 last year.
In other words, Crosby is playing tighter and closer to the net this year — a trend that also caused his point totals to increase last season after a career-worst start, and helped launch the Penguins to their fourth Stanley Cup last spring.
Crosby's 2016-17 shot chart is the definition of 'going hard to the net' or playing in the 'greasy areas':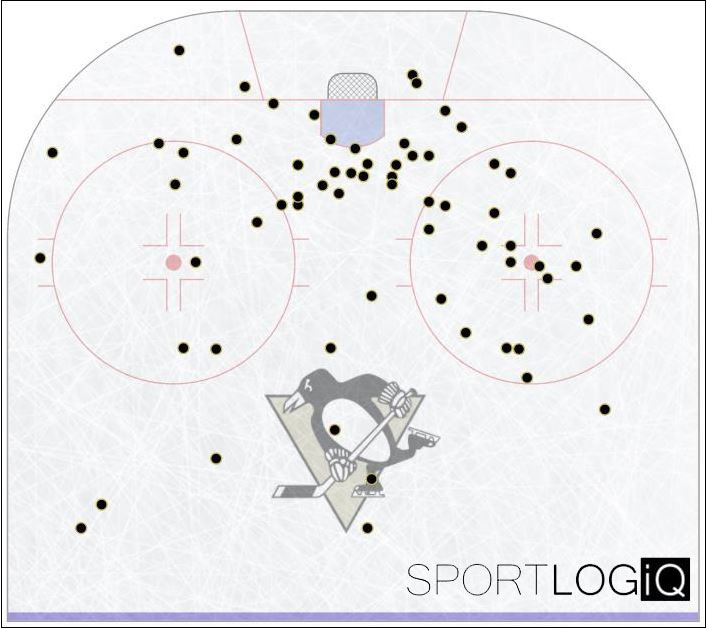 Why has Crosby been able to hover around the net with seemingly such little attention?
The new NHL, with an emphasis on speed and skill on defence as opposed to size and strength, has almost been tailored to Crosby's game. With the extinction of the bruising beasts like Derian Hatcher or Anton Volchenkov, two players who gave Crosby a particularly hard time in corners and around the net early in his career, that area became a little easier for someone like Crosby to navigate, particularly with his concussion history.
The bulk of Crosby's goals have come from around that area this season. It's a big reason why Crosby has landed a career-high 69 per cent of his shot attempts on net this year, compared to his career average, which hovers around 59 per cent.
Rest assured, Crosby still has the shot to beat a goaltender from almost anywhere. Looking at his goals, almost all of them have been different this season. He has scored on tip-ins, one-timers, one-handed put-backs and even from behind the net. Some have been lucky, some have been pure skill.
The most important thing to remember is that it's still early. Crosby is on track for a staggering 71 goals in 76 games based on this start — an unimaginable and unrealistic pace. No one, aside from maybe Crosby himself, is expecting him to continue to convert on 25.5 per cent of his shots; his career average is 14.7.
But the scary part for the opposition is that Crosby's assist totals should pick back up to their normal torrid pace soon because all of his SPORTLOGiQ's metrics that comprise creating scoring chances for teammates are right where they should be.
Contact Frank Seravalli on Twitter: @frank_seravalli