Crosby: 'We take full responsibility'
After the first practice under new head coach Mike Sullivan, Pittsburgh Penguins captain Sidney Crosby made it clear where the responsibility lies if the team is to move back into a playoff spot.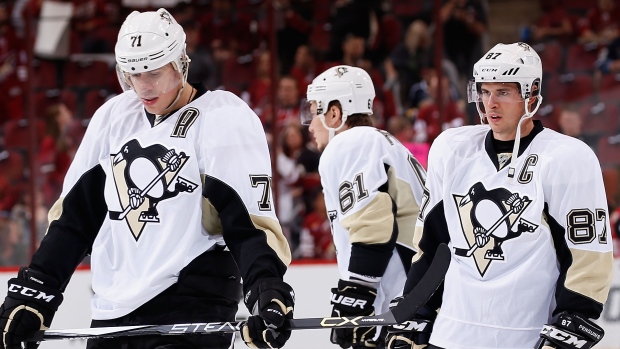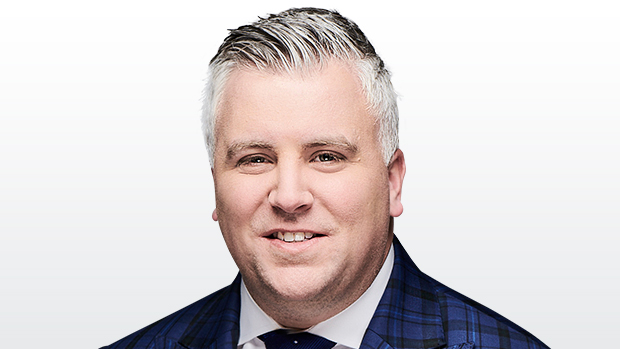 PITTSBURGH — The first Penguins practice of the Mike Sullivan era began with a nod toward Sullivan's longtime running mate and boss in John Tortorella: with push-ups.
The attentive, 50-minute skate kicked off with the losing team of 3-on-3 drills crouching to the ice for Army-style discipline.
The Penguins didn't seem to mind. It might be the kick in the pants Pittsburgh needs, after GM Jim Rutherford reiterated Saturday the club has badly "underachieved." They sit on the outside of a Stanley Cup playoff spot more than one-third of the way through the season.
"When a coach gets fired, it's never a good situation," Sidney Crosby said. "As players, we take full responsibility. The coach is the one who takes the fall, but ultimately, it is on us. We understand that. We've got to be better."
Now in his second go-round as an NHL head coach, Sullivan barked commands and spent plenty of time at the dry-erase board going over drills. There were moments of confusion on the ice, as to be expected on the first day of school. But other than push-ups, Crosby said the Penguins "didn't really do anything out of the ordinary."
Sullivan said his message to the Penguins in his pre-practice introductory meeting was to put the onus on the players: "This is your team."
"I'm honoured and privileged to coach this group," Sullivan said. "I told them that I've coached against them in this league for a number of years and I have a ton of respect for their abilities and accomplishments. Having said that, I'm going to challenge them to grow and get their games to another level. That's my responsibility as a coach."
Previous coach Mike Johnston, fired on Saturday after a 58-37-15 record over parts of two seasons, never got the Penguins to bite on that challenge. That fact didn't seem lost on the dressing room Sunday.
"There's no question the expectations are high and we need to be better," Crosby said. "It's pretty clear-cut."
Read more about Sullivan's reshaping of the Penguins in Frank Seravalli's #MondayMustRead on TSN.ca.
Frank Seravalli can be reached at frank.seravalli@bellmedia.ca.