Crucial points on the line as Leafs face Bruins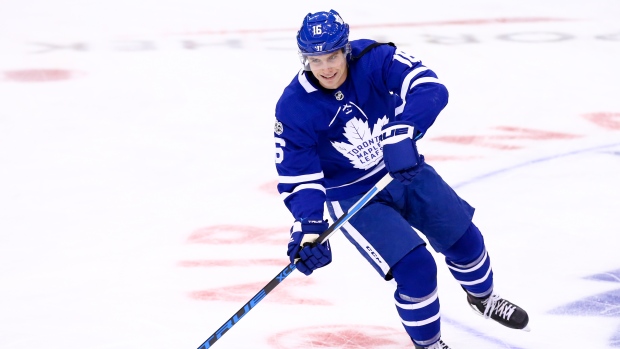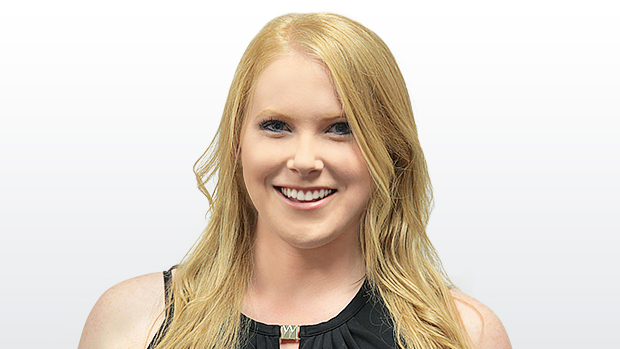 TORONTO – It's been three weeks since the Toronto Maple Leafs last took on the Boston Bruins, in a game that remains a rare blemish in an otherwise impressive second-half stretch for Toronto.
Since falling 4-1 to the Bruins on Feb. 3 in a noticeably lackluster performance, Toronto has gone 8-1-0 while outscoring opponents 38-29. Boston has been similarly hot since beating Toronto, posting a 6-2-0 record and maintaining a one-point lead (with five games in hand) on the Leafs in the Eastern Conference playoff race.
If Toronto intends to catch Boston in the standings, Saturday's fourth and final regular season meeting is a must-win. And the Leafs will have to find a way to victory without leading scorer and top-line centre Auston Matthews, who is day-to-day with a shoulder injury.
"They were better than us," said Mike Babcock of that last matchup. "They forechecked hard. We didn't execute coming out of our zone. They played fast, they made us play slow; they were better. So we have an opportunity today in our building, I think it's a real good opportunity for our team. A lot of guys get a different opportunity because Matthews is injured…it'll be fun."
Matthews will miss his third of four contests against Boston this season due to injury, with Toronto's only loss thus far to their division rivals coming when he was in the lineup. In that game earlier in the month, it was Matthews' line with William Nylander and Zach Hyman that went up against the Bruins' top unit of Patrice Bergeron, David Pastrnak and Brad Marchand. Toronto's trio of sophomores was outworked from start to finish by Bergeron and company, trailing 14-4 in shot attempts over what Hyman deemed a "disappointing" game.
With Matthews out, Nylander will shift from the wing to the middle of that line, between Hyman and Connor Brown. But given this is the first season of his NHL career that Nylander has played any significant time at centre, Babcock is more likely to hard-match Bergeron's line against Nazem Kadri, Patrick Marleau and Mitch Marner. It's a task Marner is prepared to fully embrace.
"[You see] just how good offensively and defensively they are," he said. "All three guys can move the puck very well, get open very well, they know each other very well. It's a big test for this team tonight. I think we're moving off the puck well, we're supporting each other on the ice well and I think we're not missing many shots. When we have the opportunity, we're putting it on net and we have guys going there."
Marner has not only been an effective 200-foot player on the Leafs' checking line since being shifted there on Jan. 24, he's also ignited a long-dormant offensive spark that's been driving the Leafs up front. In his last 14 games, Marner has recorded nine goals and six assists, and he recorded the only score against Boston three weeks ago. With Matthews unavailable, the Leafs will be leaning on Marner for contributions even more heavily.
"I think he's been spectacular with how good he's played," said Babcock. "He's done a real good job, whether it's playing with [Marleau] or playing with Naz or just feeling good about himself. Obviously he didn't have the kind of start he wanted at the time, but welcome to the League; it's hard. But he's a good player and he plays with great energy."
Pressed further about what had to change for Marner after a middling start to the year, where he recorded only three goals in his first 35 games, Babcock wasn't in the mood to share, "I have lots of theories on it, but I'm not going to share any of them with you."
Marner himself thinks what makes him most effective, beyond playing with linemates that he's developed an easy chemistry with in short order, is the same thing that makes the Leafs most dangerous as a whole.
"[We're] moving off the puck, making sure if someone has it someone else is busting through the middle trying to open up space for each other," he said. "I think that's the thing we're doing when we're at our best. We want to make sure we're getting back to that. Last game [on Tuesday against the New York Islanders] we didn't do that as well, so tonight we have to go out and make sure we're ready to play this team."
Should the Leafs beat the Bruins, it would not only be their 13th win in 15 games, it would tie the franchise record for most wins in a row at home (nine, in 1953 and 2007).
Regardless of the outcome, Saturday will likely feel like the biggest game of the season for perennial healthy scratch Josh Leivo. He will slot in for the first time since Dec. 31, a span of 23-straight games without playing. Including Leivo, that will make 12 of the 20 players dressed for the Leafs either draft picks, like Leivo, or alums of their farm system.
It's a point of pride for Babcock to see Toronto's own get a chance to shine, and he'll need every one of them to be sparkling against a bruising Boston team.
"A lot of the guys that are on our team are home grown here which is really nice, no different than the Bruins for that matter," said Babcock. "They get an opportunity here today. You always want opportunity, when you get opportunity it's about what you do with it. So being prepared for it is a good thing. Our guys should be prepared for it."