Dave Naylor's Kickoff: How short is the leash on Kevin Glenn?
Stamps preparing for a much improved Ticats team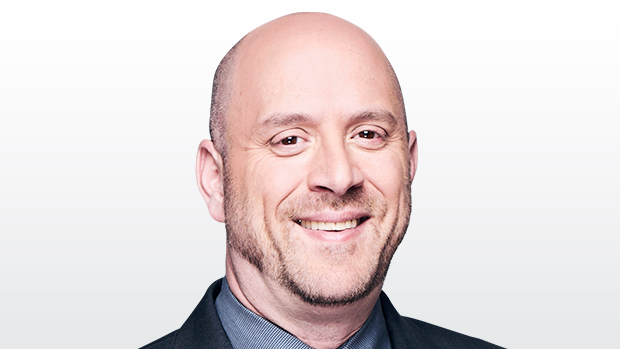 Bo Levi Mitchell can make things look so easy.
A year after leading his Calgary Stampeders to one of the greatest regular seasons in CFL history, the 27-year-old quarterback is at it again, with surprisingly little fanfare when you consider the numbers.
Mitchell has been on the losing side of just two regular-season games over the past two seasons and has yet to lose a game at home over that span.
His career winning percentage of .862 (55-8-2) is the best in CFL history. He owns the longest win streak ever by a CFL quarterback (14 games) and has another streak of 10 wins to boot.
"My first thought on every single play is winning the game," said Mitchell. "I'll always have that gunslinger mentality, but I've learned what it takes, that winning football isn't always pretty football and what the fans want to see."
There are many times in game where a quarterback needs only to make a good play, not a great one. That was one of the first lessons Mitchell learned from Dave Dickenson, then his offensive co-ordinator and how his head coach, when he first got to Calgary as a rookie in 2012. It was a challenge for Mitchell because he thrived on making throws that many other quarterbacks couldn't.
"We're very different," Mitchell says of his relationship with Dickenson. "I've always been a home run, take-a-shot guy and being very instinctual. He's cerebral and by the numbers and X's and O's. I've put pride aside and I know if you don't learn to play the game that way you're not going to be the quarterback here long."
What they share, however, is a fierce competitiveness.
"It's a competitive relationship," Mitchell said. "Every day you think you make a good throw or read, he challenges you."
Mitchell's approach to the game is reflected in some of his statistics. He's thrown the ball away almost twice as often as any other quarterback over the past two seasons, making the unselfish play rather than forcing a throw that isn't there.
He's also managed his success amid seven different combinations starting on the offensive line and six different combinations of receivers. He's the only quarterback in the league who doesn't have a receiver with 60-plus catches so far this season.
Yes, true to his gunslinger mentality, he's thrown the ball deep this season more than any other CFL quarterback and more than he has at any other time in his career.
That takes confidence, which Mitchell exudes in the way he plays, the way he carries himself and some of the things he says ­– all characteristics that go back to his days as a high school star in Katy, Texas.
But if he needs reminding of why he has to balance that with humility, he need only look on the opposite sideline Friday night in Hamilton, where his former head coach and quarterback coach from his days at Southern Methodist University, June Jones and Dan Morrison, now occupy those roles with the Ticats.
Under Jones, SMU went 1-11 with Mitchell leading the nation in interceptions and sacks, which he says "isn't easy to do."
He butted heads with Morrison and eventually lost his job while he was injured, and then transferred to Eastern Washington after two seasons.
"If you're confident that will allow guys around you to play freely," Mitchell said. "But at SMU I believe I stepped over the line and became cocky …I thought I owned the world. I came from a great high school and the coach [at SMU] told me I would be the starter as a true freshman, that I would be the guy. I took it the wrong way and thought it would be easy and very quickly I found out it wasn't.
"When I got to Eastern Washington I realized how blessed I was. I met a great girl and I got to play with my brother. I look back and realize that because of how many times I failed it allowed me to understand things from a different perspective. That's why I look at it as a blessing."
When Jones and Morrison get their first up-close look at Mitchell as a pro in Hamilton, they won't see much resemblance of the player who struggled so badly under their direction early in his college career.
"I've been a big fan of his forever," said Jones. "He's playing like he did in his high school film, making the same plays. He's a great kid and competitor."
Reed to return as GM in Montreal?
A report in the Montreal Gazette this week claims all indications are that general manager Kavis Reed will be back with the Alouettes next season.
After Montreal was eliminated from playoff contention on Monday for the third consecutive season, there is some heavy lifting necessary to turn things around.
The Alouettes haven't won a game since Aug. 11 and have been defeated by an average of 23 points a game during their current eight-game losing streak.
Starting quarterback Darian Durant has had a difficult year and was a shadow of his former self before an injury forced him to give way to Drew Willy three weeks ago.
Reed needs to hire a head coach and then go to work gutting a roster that is by far the oldest in the CFL, focusing on developing players for the future – not trying to go with quick fixes in the pursuit of a home playoff game.
But unless ownership accepts that reality and gives Reed a mandate to tear down and rebuild, it won't matter who the general manager is.
Glenn starts for Riders against Redblacks
Saskatchewan head coach Chris Jones wasted no time in naming Kevin Glenn the Roughriders starter this week against Ottawa after last week's win over Toronto, despite the fact it was Brandon Bridge who came off the bench to engineer the come-from-behind win.
The 38-year-old Glenn has enjoyed a decent season but hasn't thrown a touchdown pass since the Roughriders played Winnipeg on Sept. 9.
The change in momentum at BMO Field last Saturday was impossible to ignore as the young Canadian brought a dynamic presence to the offence, completing 20-of-23 passes for 292 yards and two touchdowns, and engineering a drive late in the fourth quarter to break a 24-24 tie with a game-winning field goal.
Statistically, there's no comparison between the two quarterbacks since Week 13, with Bridge significantly ahead in completion percentage and passing yards, having led the offence to 58 points on 25 drives, compared to Glenn's 14 points on 27 drives.
Bridge has thrown six touchdown passes over that span without an interception; Glenn two interceptions without a touchdown.
Based on their respective performances of late, it's clear that Bridge has been the superior player. But coaches often shorten the leash on a quarterback before they take away his starting job. There will be a lot of eyes watching this week to see just how short that leash might be.
Gable and Green
Last week's trade that sent veteran CFL running back C.J. Gable to Edmonton for the rights to pair of offensive lineman has the potential to be one of those win-win deals.
Gable overcame an early fumble against Montreal in his Edmonton debut with a 111-yard performance that included two touchdowns and a season-high 22 carries.
Meanwhile, Gable's replacement in Hamilton, Alex Green, ripped off 97 yards and a touchdown on 20 carries in the Cats win over Winnipeg.
So while Edmonton got the stability at running back they were seeking to help end their six-game losing streak, the Tiger-Cats shed some salary and have opened the door for a player who could be their bridge to the present and future.
Manziel forgotten (for now) but not gone
The Hamilton Tiger-Cats late-season resurgence has put the focus back on the field instead of Johnny Manziel, who the CFL recently ruled can't play in the league until 2018.
The Tiger-Cats have until Nov. 30 to sign him or retain his rights by offering him a contract, having already said they don't plan to trade his rights before that time.
The question is whether Manziel can accept committing all of 2018 and 2019 to the CFL, as he is required to do on a first contract. The idea that he would light up the CFL in one season and earn his way back to the NFL is far-fetched, but most players coming north don't see things in those terms.
Hamilton is pleased with the evolution of Jeremiah Masoli, who has led them to a 4-2 record snice taking over as the starter from Zach Collaros. Although Masoli is a free agent at the end of the season, there should be financial room to re-sign him and add Manziel, assuming the Cats part ways with Collaros after the season. ​