Dave Naylor's Kickoff: Wilder Jr. gives Argos offence a new dimension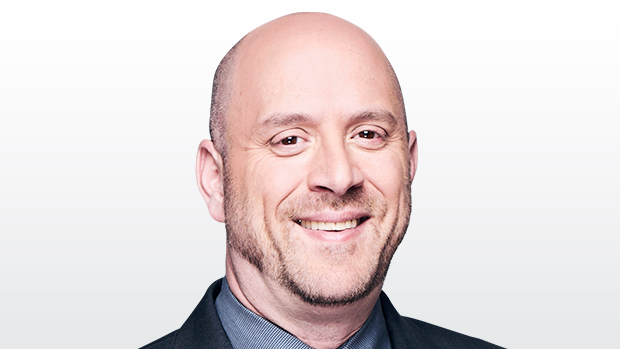 It's the nature of Canadian football that a player can seemingly emerge from nowhere, when the reality is his journey to the spotlight has required years of patience and dedication before the right opportunity opens up.
The key is being able to capitalize, which is exactly what Toronto Argonauts running back James Wilder Jr. has done the past two weeks, seizing the role as the feature back and giving the Argos offence a dimension it had been lacking most of this season.
"It's been great to have the opportunity to come out and show the coaches and my teammates and our fans that I can handle the job," said the 25-year-old who set a franchise record with 331 rushing yards over a two-game span with his performances against Edmonton and Montreal. He added another 144 as a receiver out of the backfield by using his size (6-foot-2, 235 pounds) to break tackles of smaller defenders.
"Besides the linemen, I'm the biggest guy on the field," Wilder said. "Being a big guy in pass protection is an advantage because they just don't see it much. And running the ball, you can see in some of those guys faces when you have a guy running at you who is bigger than you."
Despite being the son of a great NFL running back (James Wilder Sr. is the Tampa Bay Buccaneers all-time leading rusher), being one of the nation's top recruits coming out of high school and attending a big-time program at Florida State, this is really the first time Wilder has had the opportunity to focus on carrying the load out of the backfield.
In high school, he played linebacker as well as running back, while at Florida State he shared the backfield with current Atlanta Falcon Devonta Freeman, Washington Redskin Chris Thompson and former Buffalo Bill Karlos Williams.
"It was a lot of sharing," Wilder said.
Though Wilder has been getting touches all season for Toronto, his opportunities were limited by his excellence on special teams, where he used his physicality from his linebacker days and his ability to read ball-carriers as a running back to become a standout.
"He's been the best special teams player on our team this year and because of that it made it hard to get him reps [at running back]," said Argos general manager Jim Popp. "In order to make the move, we had to make a sacrifice on special teams."
Toronto's thinking on Wilder changed after Labour Day when they realized they needed his presence out of the backfield to diversify their offence and take some heat off of Ricky Ray.
Popp first noticed Wilder during his college days, believing that a back with his size and speed could be a dynamic force in the CFL, adding his name to the player Montreal Alouettes' negotiation list.
The Als removed Wilder's name from their list after Popp was fired by Montreal at the end of last season, allowing Popp to claim his rights after taking the job in Toronto.
"I've always thought that a man his size is very difficult to defend because some of the defensive players don't want to tackle someone like him," said Popp. "He possesses everything. He's never just been the guy anywhere. He's always shared duties. The last two weeks he's got his opportunity and taken full advantage.
"He was already one of the top guys at making people miss, so we said if we go this direction, let's see where it goes … When you have a player who has such a presence on the field, who people fear, it's a huge advantage. We had that in Montreal with Mike Pringle who would just explode on people who tried to tackle him."
NFL quarterbacks in the CFL
Ottawa's Ryan Lindley will get his second CFL start Friday night when the Redblacks host the Roughriders, hoping to improve on his 16-for-36 performance one week ago at Winnipeg.
But a former NFL quarterback struggling to adjust to the CFL is nothing new.
In fact, it represents one of the CFL's great mysteries: Quarterbacks who come directly to the league out of college seem to fair much better than those who played in the National Football League.
"I would say there's a dynamic where expectations are higher [for ex-NFL quarterbacks] and if those expectations aren't met early, teams just give up," said Ottawa general manager Marcel Desjardins. "So you don't have the same patience as with a guy who is just out of college. That's a big part of it. Those who come up are a little resistant to being a backup and you need to give it time, but most are thinking they'll have the [starters] job by year two.
"That was the issue with a guy like [former Tampa Bay Buccaneer] Josh Freeman. He doesn't want to come up and learn ... we offered him a practice roster spot."
Lindley, 28, a sixth-round pick of Arizona, started six games for the Cardinals in a backup role over three seasons before playing a year with the Indianapolis Colts, where he appeared in just one game.
Desjardins said his approach to the CFL is different than many of those who have started games in the NFL.
"He's such a humble guy and is embracing the experience," he said. "He's not looking down on the CFL where a lot of guys come up and think they are going to dominate. You have to respect the league you're coming to."
Manziel Situation Resolved For Now
CFL commissioner Randy Ambrosie's ruling that Johnny Manziel is not be eligible to participate in the 2017 season but can play in 2018 if he meets a series of conditions was a smart, sensible solution to a complicated issue.
That isn't to say there aren't questions being raised about the manner in which the league singled out Manziel and subjected to him a process it created on the fly.
There's no doubt Manziel's high-profile reputation fed into the CFL's decision to subject him to a domestic violence assessment and in-person interview with Ambrosie. But given Manziel's track record of reckless behaviour, the league is well-served proceeding slowly in this case and relying on professionals whose business it is to assess behaviour.
There were certainly those this week wondering why Manziel's process was spared for Trent Richardson, another former high-profile former first-round NFL draft pick who was signed Tuesday by the Saskatchewan Roughriders.
Richardson, who was charged with domestic violence in February before charges were dropped in June, was put through a domestic violence assessment at the Roughriders request weeks before it was first reported they were in conversation with him.
Other CFL players have gone through the same process, albeit at the request of the team interested in signing them, not because the league required it.
The end result gives Manziel a chance to prove he is serious about a return to professional football. It minimizes the chances the league will be embarrassed by Manziel showing up without understanding what's expected of him. It also allows the Tiger-Cats to continue their push to the playoffs without the distraction of Manziel's arrival.
More significantly, it forces Manziel to give the CFL two full seasons in 2018 and 2019, instead of being able to burn a year of his minimum two-year commitment by showing up for the final few weeks of 2017. Hamilton has until Nov. 30 to sign him, which would give them time to use Manziel to market 2018 tickets as well.
There are, however, a couple of potential downsides here.
By granting the Ticats nine weeks before they have to sign Manziel, it's possible he could fetch interest from the NFL within that time. Or Manziel could decide that taking himself off the NFL market for two full seasons is too much. Although without a place to play, the CFL remains his only and best option.
One thing the Tiger-Cats don't plan on doing is trading Manziel's rights, according to vice-president of football operations Kent Austin. That makes sense since it would be hard to trade the rights of a player who could still be deemed ineligible for next season.
What about Zach?
With Manziel taking so much of the attention around the Tiger-Cats and Jeremiah Masoli leading them to three wins in four games, the league's highest-paid player has become the forgotten man in Hamilton.
Zach Collaros hasn't played since Austin stepped down as head coach in last August, replaced with Masoli by new head coach June Jones. Though he remains under contract to Hamilton next season, there seems no chance he will be back there in 2018.
It's believed that Collaros would very much welcome a return to Toronto, where he began his career before moving to Hamilton as a free agent. The Argos may very well have an interest next year, since Ricky Ray is 37 and unsigned for next season.
For now, Collaros is simply an insurance policy behind Masoli. But if the Ticats were to lose this weekend, it might make sense for them to consider trading Collaros to Toronto before the Oct. 11 trade deadline, allowing them to get something for him before he can make his way down the QEW for nothing.
Richardson in Regina
So what changed between August when Richardson backed away from an opportunity to join the Saskatchewan Roughriders and this week when he signed?
Well, for one, the Riders need a running back, which has been apparent ever since Cameron Marshall went down on Labour Day weekend. Marshall, who is on the six-game injured list, should return in October, but it's clear that Richardson will get his chance to make an impact and try to fill a void that has put too much pressure on their quarterbacks.
A good example of that was last Sunday, when Roughrider running backs produced just 15 yards of offence the entire game and the Riders scored just nine points.
Richardson had a reputation during his NFL career for being in less-than-ideal shape, but the Riders believe he's put that issue behind him.