Davis Sanchez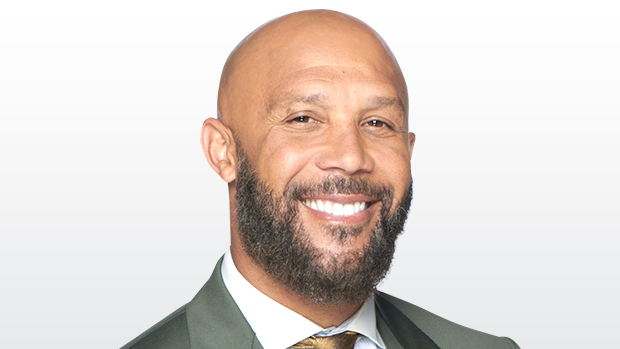 Former CFL and NFL cornerback Davis Sanchez is a football analyst for TSN's coverage of both leagues, and the lead analyst for the TSN EDGE, the network's dedicated news and information hub for sports betting and fantasy.
Selected sixth overall in the 1999 CFL Draft, Sanchez spent 13 years in professional football, playing in Montreal, Calgary, Edmonton, BC, and San Diego.
Sanchez is a three-time Grey Cup champion, winning the CFL title with Edmonton in 2005, Montreal in 2009, and BC in 2011. He was named to the East Division All-Star Team on three occasions, and in 2000 was awarded the Lew Hayman Trophy as the best Canadian player in the CFL's East Division.
Sanchez joined TSN in 2017 as a game analyst for Montreal Alouettes radio broadcasts on TSN 690, and made his debut on the CFL ON TSN panel during the 2018 season.
Follow Davis Sanchez on Twitter: @DavisSanchez
Follow Davis Sanchez on Instagram: @chez_tsnedge
The content you are looking for is unavailable at this time, please check back soon for updates.