DeRozan deserves more credit for career-best stretch
DeMar DeRozan is playing some of the best basketball of his career, but not many people in the basketball world seem to notice.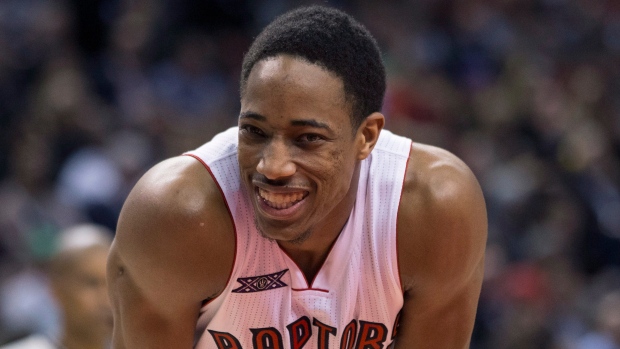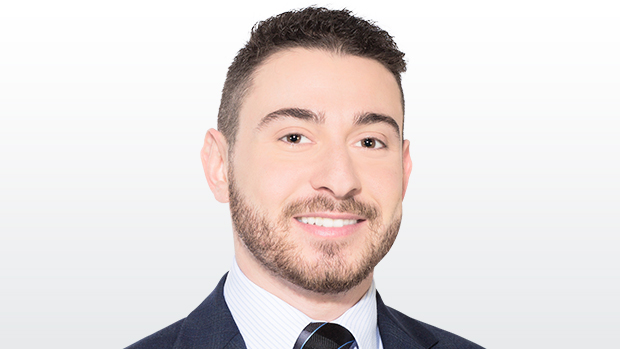 TORONTO - It's not always easy to see the growth in a young player, or any player for that matter, particularly one you're used to watching on a regular basis.
Of course, there are some exceptions. Take Warriors forward Draymond Green, for instance. His improvement would be pretty hard to miss - he went from unknown commodity to max player seemingly overnight. Breakout Blazers guard C.J. McCollum is a more recent example. In both cases, a significant increase in playing time and touches had a lot to do with the spike in performance.
On the opposite end of the spectrum, consider Raptors guard DeMar DeRozan, who's role and usage hasn't changed much since Chris Bosh skipped town ahead of his sophomore campaign in Toronto. Generally, his improvement isn't a popular topic of conversation, it doesn't exactly jump out at you.
Look closer. His growth has been incremental. Gradually, he's added to his repertoire every season and although the public perception of his 'old school' game seems to shift as much or more than any other player in basketball, most would agree that he's currently enjoying the best stretch of his seven-year career.
Evidently, not everyone has taken notice. On Monday, the NBA handed out its monthly awards, naming Wizards point guard John Wall the best player in the Eastern Conference for December. When the press release was sent out late in the afternoon, DeRozan's name wasn't even on the honourable mentions list, though the league office later acknowledged his omission was an oversight. Sounds about right.
First, it should be noted that Wall, also playing some of his best basketball, had an excellent month, averaging a double-double and leading a squad that has been decimated by injuries. He's not undeserving but DeRozan was better. DeRozan, who tied a season-high of 34 points when the two faced off in the final game of 2015, carried his team to a 9-6 record (Washington was 8-8), despite Kyle Lowry's shooting slump (40 per cent from the field in December) and the absence of two starters (Jonas Valanciunas and DeMarre Carroll).
The 26-year-old had scored 20 or more points in 12 of 13 games heading into Monday's contest. He averaged 25.0 in December, trailing only Cleveland's LeBron James (25.7) among Eastern Conference players. Over that span he shot 47 per cent from the field, attempted a Conference-best 8.5 free throws per game and added 4.9 rebounds to go along with 4.3 assists.
Perhaps the NBA missed some of the finer details, things that don't show up on the stat sheet, such as the list of perimeter defenders DeRozan faced during this impressive stretch, many of them elite, many who have given him trouble in the past. Among them: Kawhi Leonard, Paul George, Jimmy Butler, Wesley Matthews, Khris Middleton and Luol Deng. Additionally, with Carroll sidelined for most of the month, DeRozan was often asked to guard the opposition's best wing player.
"He's playing as well as he's played since he's been here," Raptors head coach Dwane Casey said last week. "He's being efficient, getting to the rim, drawing contact, taking the hits. He's doing a heckuva job carrying us offensively, getting to the free throw line, creating contact."
There aren't many players better at drawing, selling and even finishing through contact, something he has done at a high level for years now. So, what is he doing differently? A mischievous Kyle Lowry was lurking outside the scrum after practice last week when DeRozan was asked that question. "He's not taking dumb-[expletive] shots," the point guard muttered jokingly before the two teammates and good friends got into a humorous back and forth about DeRozan's ability to get his jumper off and how many pump fakes he uses to do so (note: Lowry estimates 38).
DeRozan's shot selection still draws the ire of his critics and that's not likely to change. To Lowry's joke/point, more of DeRozan's looks at least appear to be coming in the flow of the offence. However, even in December, his best shooting (full) month since 2011, the shots he was taking came from his usual sweet spots on the floor, more or less. DeRozan attempted 110 jumpers from mid-range (10-19 feet) in December, just two fewer than the month prior, hitting 47 per cent of them, compared to 36 per cent in November. As simplistic as it sounds, he was just hitting more of the shots he usually attempts.
"I'm not sure [why he's been more efficient]," Casey said. "One, other guys making plays is some of it. He's seeing the game, the game has slowed down for him. He doesn't get hurried up as much as he used to in the first couple years we were here, double teams don't bother him as much as they used to. So there's a lot of variables that."
Are his improved shooting numbers sustainable? Is any of this sustainable? The Raptors believe so and the sample size they're using to justify their faith in DeRozan is larger than the one-month interval that the NBA recently chose to ignore. He's been playing at a very high since the beginning of March, dating back to last year. Since Mar. 1, DeRozan is averaging 23.3 points in 57 regular season games. No one in the East has scored more over that span, with only James Harden, Russell Westbrook and Stephen Curry totalling more points in the entire league.
Even if, or when, his shooting percentage does regress to the mean, DeRozan's knack for getting to line at an elite level and his career-best assist rate should ensure his continued efficiency overall. Through 35 games, his player efficiency rating (21.3) is higher than ever before and he's done it without the benefit of a reliable three-point shot - his obvious next step that could conceivably take him from great player to superstar. Lowry, the team's best long range shooter, says he's been pushing DeRozan to extend his range like he did early in his career.
A career 27 per cent three-point shooter, DeRozan often insists that it's something he works on but believes it would take away from the things he's better at and more comfortable doing. He's shown flashes, shooting 5-for-9 from beyond the arc to open the month of January, for instance, but unless he can push his success rate north of 35 per cent, he may have a point. Dwyane Wade, a similar offensive player, doubled his three-point attempts for a season or two at around DeRozan's age. Still shooting them at a below-average percentage, he eventually made the decision to scale them back down and refocus on what he does best. That brand of wing player - the Wades, the DeRozans - are a rarity in today's game that values floor spacing from pretty much every position on the floor, but there's still a place for them, if they're good enough.
Another area of his game that is beginning to look more and more like Wade's is his ability to see the floor. He's become an effective secondary ball handler that can facilitate off the dribble and make plays out of the post or double team. He'll tell you that's been his primary focus - being a better player by becoming a better teammate.
"[I'm] just letting the game come to me," he said. "Being aggressive but also letting the game come to me, trying to get my teammates involved and at the same time picking and choosing with what the defence gives me. Just going out there and being conscious of that. Either I'm scoring or trying to get somebody involved."
His head coach and teammates have already begun to campaign for DeRozan's return to the All-Star Game. After his first career selection in 2013-14, the Raptors' guard was left off the Eastern Conference roster last year, thanks in large part to the groin injury that cost him 22 games leading up to All-Star weekend. His resume to this point is certainly deserving but after the first voting update it would seem the league's fans are giving DeRozan as much credit as the NBA does. As of the Dec. 25 returns, DeRozan was situated seventh among guards in the East, behind Derrick Rose - who is finally healthy but having his worst season as a pro - and Jeremy Lin, who's hair draws more attention than anything he does on-court these days.
Perhaps the East's coaches will recognize his work and vote him in as a reserve for the second time in three years but one thing is for certain, DeRozan won't be losing sleep over it either way and the same can be said in regards to his Player of the Month snub. The Raptors guard is used to being overlooked but, to his credit, he's making it harder and harder to pass him over. He's earning your attention.