Don't read too much into Tiger's return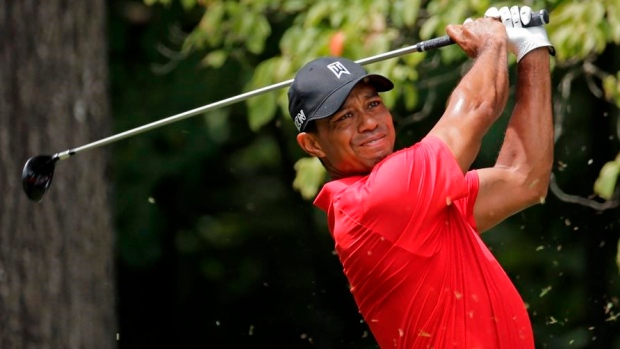 When he tees off at the Hero World Challenge in the Bahamas, Tiger Woods will, after almost 16 months, finally get back to playing golf. After surgeries, false starts and plenty of speculation, he'll debut his game.
What can we expect? From what Woods has told us and from what we've seen from his practice, there will be a solid swing, free of pain but with lots of rust.
If his pro-am details are any indication, he's hitting it long if not all that accurate off the tee, and his iron play is crisp but far from dialed in. It should be noted that he played in breezy conditions, which also affected his game.
His swing did look solid and athletic. It was clearly pain-free and there was no hesitation to take a full lash with the driver. That's all positive for Woods.
It does appear he's not yet dialed in around the greens, which is understandable considering the layoff. However those embarrassing flubs and chunks we saw in his previous return are gone.
But at this point, all of this analysis is simply premature. Thursday will be round one of what Woods hopes will be a full return to being a competitive golfer yet again. It's opening night and a long way from mid-season form.

After a long time on the shelf, Woods will not only need to find his swing and his game, but also the rhythm of the round. That is, he will have to learn to hit a shot, walk and wait, then hit another shot. It's one thing to hit balls on a range and something entirely different to take that to the course.
Woods even joked with reporters that after so long playing at home in Florida, he's even going to have to get used to playing in long pants again.
There's also the learning curve on new equipment. With no necessity for playing Nike gear any longer, Woods has been experimenting with some new weapons. This week, it will be Taylor Made woods, Nike irons, a Scotty Cameron putter (the same one he used to win 13 majors) and a Bridgestone ball. The 14-time major champion has said this may not be what ends up in his bag come next year, but he'll give it all a spin this week.
So to recap, a surgically repaired back, a new swing, his first start in over a year, different equipment – it would simply be wrong to read too much into what happens over the next four days.
Let's wait and see what happens when he gets back to familiar places like Torrey Pines, Bay Hill and Firestone. And Augusta National. These are courses he can play with a blindfold and still go low.
For now, all anyone should be concerned about is that Tiger Woods is back and golf is in a better place because of it.