Donaldson trade should have never happened
MLB rules stipulate that only healthy players can be put through the waiver process and teams that claim a player have the right to know whether he is healthy and able to play at his accustomed level. Josh Donaldson was not healthy nor was he able to play at his level when the Jays traded him to the Indians two weeks ago, Steve Phillips writes.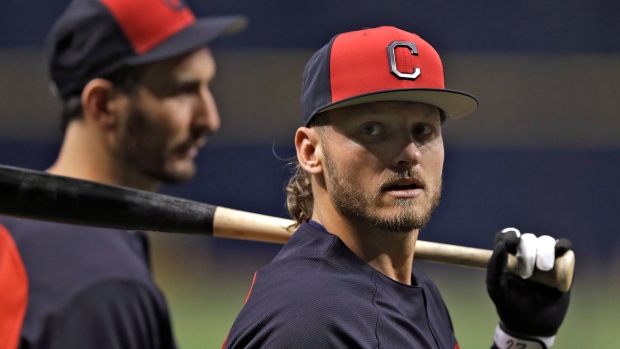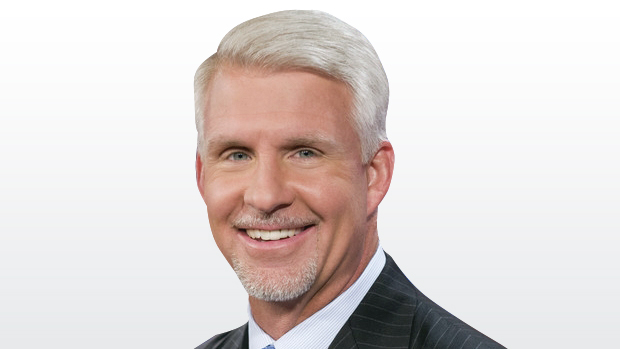 The Josh Donaldson era has ended in Toronto and started in Cleveland.
It's unclear how long Donaldson, 32, will be a member of the Indians but it will last at least through their playoff run in October. The Blue Jays made the deal on Aug. 31, sending Donaldson and $2.7 million to the AL Central leader for a player to be named later.
In my opinion, it's a trade that should have never happened in the first place. The Blue Jays shouldn't have been allowed to make the trade with the Indians or with any other team.
In August, players can only be traded after being placed on waivers. If a player is claimed on waivers, he can either be traded to the team that is awarded the claim, dumped on the team awarded the claim or pulled back off of waivers. Major League Baseball rules stipulate that only healthy players can be put through the waiver process. Teams that claim a player have the right to know whether he is healthy and able to play at his accustomed level, since they are contemplating the claim without being able to talk to the player or his club. Clubs interested in a player on waivers don't have access to medical records or doctor's notes.
Donaldson was placed on waivers at 2 p.m. ET on Wednesday, Aug. 29, while he was on the Jays' disabled list after having played in a rehab game in Dunedin, Fla., on Aug. 28. When the Jays placed him on waivers, they believed that Donaldson was healthy and able to play since he got through the rehab game fine on Tuesday the 28th.
However, when Donaldson reported to the ballpark on Wednesday afternoon he said he was unable to play that evening due to soreness in his legs and specifically his injured calf. That was when MLB should have made the Blue Jays pull Donaldson off of waivers since "he was not healthy or able to play at his accustomed level."
But, fortunately for the Jays, the Wednesday game was rained out and the team's front office was able to use that as cover for Donaldson's inability to play. On Thursday, Aug. 30, he played in the first game of a doubleheader with no explanation of his real physical status. On Friday, Aug. 31, Donaldson cleared waivers at 1 p.m. going unclaimed by any team. It wasn't a surprise that he went unclaimed because he still had $3.689 million remaining on his contract for the month of September and his health was uncertain.
Later on that same day (Aug. 31), the Indians and Jays announced their trade. The Indians activated Donaldson on Sept. 1 and then immediately placed him back on the disabled list and sent him on a rehab assignment. There were numerous reports that indicated Donaldson didn't feel completely healthy and able to play at a major league level which completely contradicts the standard necessary to put a player on waivers in the first place.
Clearly, Donaldson did not suffer an injury after the trade, yet he was immediately placed back on the disabled list by the Indians, further confirming that he wasn't able to play at his accustomed level and should not have been allowed to be placed on waivers at all. Moreover, it has been reported that clubs that were interested in the Jays third baseman got phone calls from MLB warning them to claim him at their own risk. Effectively they were warned that it was buyer beware if they claimed the slugger. Again, this completely contradicts the rule that demands a club certify that any player placed on waivers is healthy and able to play at his accustomed level. There should be no instantaneous risk on a waiver claim.
It has been reported that the Houston Astros, Boston Red Sox and New York Yankees have all complained to the league about the process that landed Donaldson in Cleveland. Their complaints aren't sour grapes that they didn't get Donaldson. It isn't clear that any of these teams were seriously interested in him. They just don't believe the Indians should have been allowed to trade for him based upon the rules of the game. None of those clubs want to face an Indians lineup with a healthy Donaldson. The rules don't allow for teams to acquire injured players in August and nurse them back to health in preparation for the playoffs.
One team executive told me the waiver rules will certainly be an issue at the general managers' meeting in November. Even clubs not involved in the playoffs this year are confused by how MLB applied the waiver rules in this case and are concerned about the precedent it sets. This will lead to problems moving forward. Other clubs will almost certainly look to put injured players through waivers next August and point to what the Jays did with Donaldson as a precedent.
---
September call-up season fun to watch
The month of September is a lot of fun because we get a look at some of the young players who could be part of the future of the Blue Jays organization.
- The Rowdy Tellez story has been heartwarming. After suffering the loss of his mother a couple of weeks ago, it has been inspiring to see the Toronto rookie perform so well. The smile on his dad's face watching his son perform so well has been amazing. Although he isn't very mobile defensively, Tellez has proven to be a doubles-machine at the plate. The first baseman has seven two-baggers and a home run among his nine hits so far. He is a bit of a base-clogger with minimal speed, but he certainly looks like he could fill the Kendrys Morales role next year. As Morales is slated to make $12 million next season, the Jays will look for a taker this winter, even if they have to eat a significant portion of his salary.
- Billy McKinney has shown a good eye at the plate and some pop in his bat. The outfielder has shown the ability to hang in tough on left-hand pitching both in the minor leagues and in his short stint in the major leagues which indicates he could definitely be more than a platoon player. He can start in either corner in the outfield or be a left-handed bat off the bench. McKinney looks to be part of the solution moving forward.
- Lourdes Gurriel Jr. is a stud. I really like his game and he's extremely athletic. The shortstop set the rookie record with 11 consecutive multi-hit games this year. Unfortunately, he suffered a knee injury that hit the pause button on his streak. It ended upon his return almost a month later but this young man can handle the bat. He makes good contact but does need to be more patient at the plate as he has walked just nine times in 206 at-bats. The big question is what is his best position? I am not convinced he is an everyday shortstop and may be better slotted at second base. He could also be a super-sub as he can play anywhere in the infield or outfield adequately because of his athleticism.
- Danny Jansen looks like he can be a solid two-way catcher. I like his setup behind the plate with a good solid base and low target. He has pretty soft hands and receives the ball nicely. He has tried to pick a couple of breaking balls out of the dirt instead of dropping to his knees to block pitches, but some of that could be just learning the tendencies of some of the pitchers on staff. At the plate, Jansen has good plate discipline and some power. He's willing to take a walk which means he will find himself in good hitters' counts where he can sit on a pitch and drive it. He looks like the future starting catcher for the Jays.
- Ryan Borucki has shown good poise and pitch-ability. His stuff isn't overpowering as his fastball matches the major league average of 91.6 mph. He induces a major league average exit velocity (88.4 mph) from opposing hitters. His 4.26 ERA is almost exactly the American League average 4.24 ERA. He holds opponents to a .740 OPS which is near the AL average .735. I think you get the picture – he has been about as average as any pitcher in the game. But that is a good thing for a 24-year-old rookie. He will improve the sequencing and command of his stuff with experience. He will never be a front-end of the rotation starter because he lacks the swing-and-miss stuff those roles demand but he could be a solid No. 3 with growth and development.
- Sean Reid-Foley has a good arm and his fastball is average to slightly above average. He has good depth and bite on his breaking ball, too. But he struggles with command and control of his stuff. At times, he misses out of the zone which leads to too many walks. He also misses in the strike zone which leads to too many hits and homers. He has allowed six homers in just 21 major-league innings and finds himself in too many hitters' counts. When pitchers can't throw their breaking balls for strikes and toss fastballs in 1-0, 2-0, 2-1, 3-1 counts, big league hitters make them pay a price. Reid-Foley needs to slow the game down as well. Everything moves too quickly for him and innings get away from him.
- Thomas Pannone doesn't have the stuff Borucki has as his fastball velocity is below average and his secondary stuff lacks deception. He needs to execute the appropriate sequencing of pitches and exceptional command to work his way through a lineup. He can't get away with making mistakes and is more of a spot starter or long man in the bullpen.
- David Paulino was acquired from the Astros in the Roberto Osuna deal. At 6-foot-7, he's a big strong right-hander and has a real presence on the mound. It's hard to judge him now as he has had injuries that have limited his workload on the season. He has excellent movement on his pitches but has a hard time commanding his stuff. His front shoulder flies open in his delivery, so he leaves a lot of pitches inside to right-handed batters and away from lefties. He seems to give the hitters a good look at his pitches. He has shown a feel for the change-up. His overhand curveball has been effective in the past but he doesn't have a feel for it yet. If his fastball gets back to its high-end velocity at 98 mph, he could be an interesting piece on the pitching staff. He needs to pitch winter ball and come in ready to show what he has next spring training.
---
Sad time for Wright, Mets as finale looms
- New York Mets captain David Wright has been unable to play in a major-league game since 2016. He has had surgery on his back, shoulder and neck and has been diagnosed with spinal stenosis which will be a chronic issue that he will have to deal with for the rest of his life. Mets fans have been clamouring for the club to activate their former star third baseman, with the expanded September rosters, even if he could only be available for a game here and there.
The Mets have been reluctant to consider such a proposition since they have been collecting insurance on his contract for the past couple of years at 75 cents on the dollar. If they had activated Wright, they would have to pay him his full salary. It would also mean that even though they would likely have to put him back on the disabled to start the season in 2019, they would have to pay him for the first 60 days of the season until their insurance deductible was met again. It would cost them about $7 million for what could be as little as a couple of pinch-hit appearances.
Wright has been working diligently trying to come back from all of these maladies but he has finally cried "uncle." Doctors have informed him that he will never recover enough to play baseball on a regular basis. So, Wright, the Mets and the insurance company have come to an agreement that he has been deemed physically unable to perform. As such, he will be activated from the DL on Sept. 25 ­– the first day of the club's final homestand. He may be used as a pinch-hitter during the week, culminating in him starting the game on Sept. 29, which will be the final game of his career. Wright will still collect the remaining $27 million on his contract for 2019-20. The team will get back just over $20 million in insurance relief.
This is a sad day for the Mets because Wright is one of their most beloved players. I signed him when I was Mets general manager in 2001. From the beginning, he distinguished himself as an extraordinary player and person. He is the Mets all-time leader in at-bats, hits, runs scored, doubles, RBI, walks, sacrifice flies, total bases and extra base hits. He represented the organization off the field with class and dignity. Wright was the Mets version of Derek Jeter. On Saturday, Sept. 29, we will bid a very fond farewell to one of the best Mets ever.
---
Spitting Seeds
-The Chicago Cubs are in a battle with the Milwaukee Brewers in the National League Central. The Cubs beat the Washington Nationals on Thursday 4-3 in D.C. to extend their lead over the Brew Crew to 1.5 games. The Cubs are in the middle of a homestand and just finished a three-game series against the Brewers. Thursday's road game was originally an off-day but because of a rainout last week the Cubs had to fly back to Washington to play the Nationals. After Thursday's game, they immediately flew back to Chicago to continue their homestand, facing the Cincinnati Reds on Friday.
The big win for the Cubs also came with a loss. Chicago closer Pedro Strop left the game after straining his hamstring trying to beat out a bunt in the 10th inning. The Cubs have already lost closer Brandon Morrow to back problems. Now with the loss of Strop, they're going to be severely tested during the last two weeks of the season. The next man up is likely Steve Cishek.
-The Oakland A's have closed the AL wild-card gap and are just 1.5 games behind the Yankees who continue to have starting pitching issues as well as a struggling offence. They just aren't the same offensive team without Aaron Judge and are still waiting for the big slugger to return to the lineup after getting hit by a pitch on July 26. Judge is nearing a return but getting him prepared is a challenge since there will be no minor league games remaining when he is ready to rehab. He may just have to get ready with simulated games before batting practice with the major league team. The A's have their own issues as their starting pitchers are falling like flies. Young lefty Sean Manaea is having shoulder surgery and is one of five Oakland pitchers currently on the disabled list. Lefty starter Brett Anderson just came off the disabled list while veteran righty Trevor Cahill is getting an MRI on his sore back. These two teams are battling for home-field advantage in the wild card matchup. The Yankees are 48-24 at home while the A's are 46-29, so both teams desperately want to play at home.
-The Cy Young Award races in both leagues are getting very interesting. In the AL, Blake Snell (19-6, 2.03 ERA) of the Tampa Bay Rays may have taken the lead with his 19th win of the season this week. Chris Sale still leads the AL in ERA, but he's being nursed back to the mound by the Red Sox due to his inflamed shoulder. Sale also needs 15 innings pitched to even qualify for the ERA title. Trevor Bauer of the Indians has as many innings pitched as Snell but he has a stress fracture in his leg and he isn't ready to pitch again just yet. In addition, Snell has a better ERA, WHIP and opponent's batting average than Bauer. Astros ace Justin Verlander has thrown 31 more innings than Snell but has also given up 22 more earned runs. The extra innings haven't been very good for Verlander who has a 2.72 ERA. The other big difference between the leading candidates is the level of competition they have pitched against. Snell has faced 12 clubs that would be in the playoffs if the season ended today while Verlander has faced seven. Sale and Bauer have made six starts each against playoff-bound teams.
Jacob deGrom is still leading the Cy Young race in the NL. He just chucked his record-setting 26th consecutive start for the Mets in which he gave up three runs or less. His 1.71 ERA is significantly better than Max Scherzer (2.31) of the Nationals and Aaron Nola (2.42) of the Philadelphia Phillies. The Mets have not blessed deGrom with any run support this year which is why he is just 8-9 on the season while Scherzer has 17 wins and Nola has 16. One thing to keep in mind is that opposing starters have a combined 2.43 ERA this year in their starts against deGrom. What that effectively means is that deGrom has faced a starter as good as Nola in every single game. The other factor that differentiates deGrom from the other two is that he has faced 12 playoff teams while Scherzer has faced nine and Nola eight. Moreover, deGrom doesn't get to pitch against the light-hitting Mets lineup while Scherzer has faced them once and Nola five times.
----
Steve Phillips was general manager of the New York Mets from 1997 through 2003, helping lead the club to a National League championship in 2000 and its first World Series appearance since 1986. His analysis appears each week on TSN.ca, TSN Radio and SportsCentre. Follow Steve on Twitter at @StevePhillipsGM.