Dreger Report: A 'sense' of the direction expansion is headed
According to a source involved in Tuesday's NHL expansion discussions, his "sense" is, if the NHL cast a vote today, the majority of club owners would vote to expand by two teams with both Las Vegas and Quebec City being awarded franchises.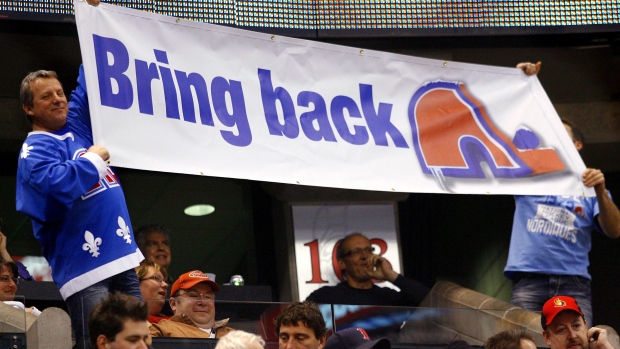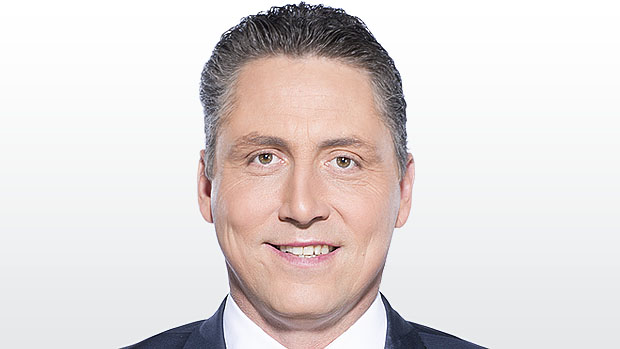 On Tuesday in Manhattan, NHL owners and team governors were presented with an expansion update following a meeting the league's executive committee had with representatives from Quebecor Inc. and Bill Foley's Las Vegas group.
Very little detail was offered to the board, and nothing remotely close to an endorsement for expansion was shared, leaving those inside the boardroom at the Westin Times Square in New York City to fashion the league's position on expansion with a gut feeling or "sense" of what direction this is headed.
According to a source involved in Tuesday's discussions, his "sense" is, if the NHL cast a vote today, the majority of club owners would vote to expand by two teams. Both Las Vegas and Quebec City would be awarded franchises with an attached fee, as commissioner Gary Bettman has publicly acknowledged, in excess of $500 million each.
As intrigued as the NHL is by the massive marketing and television draw Las Vegas might offer, there is also a layer of uncertainty and considerable risk that goes along with partnering with another non-traditional hockey city. Plus, according to this source, the notion of handing the keys over to Vegas while leaving Quebec City high and dry is too big of a political monster for the commissioner to wrestle with.
Some feel an eighth Canadian team, despite the sagging dollar, would cover the north and perhaps erase one of the few black marks on Bettman's legacy that dates back to the Nordiques leaving Quebec in 1995. In fairness, at the time, Le Colisée was viewed as inadequate NHL arena and owner Marcel Aubut could no longer carry the financial burden of the team. Not unlike the Jets return to Winnipeg, there are some in NHL circles who believe Bettman wants to right the perception of wrong.
Relocation is often suggested as an alternative for Quebec or Seattle by those who believe Vegas has the inside track on an expansion franchise. However, in Tuesday's meeting in New York, Bettman's message on the financial well-being and viability of Arizona, Florida and Carolina remained consistent, assuring the 30 team execs that ownership, across the league, is solid and everything is fine. Franchise values are through the roof and the view from Midtown Manhattan, the league's head office, is that the game has never been more competitive or healthy.
Sure, there is opposition to expansion. Boston Bruins owner Jeremy Jacobs definitely has some concerns - and evidently geographic favourites - that he didn't mind sharing with ESPN.com's Joe McDonald on Thursday.

Quebec fans might have an issue with Jacobs' views, however, as stated earlier in the Dreger Report, those opposed to expansion are believed to be far fewer than those who are salivating over their cut of a cash injection that could climb above $1 billion. For the record, that's $1,000,000,000, or way too many zeros for a number of NHL owners to turn their back on.
Expanding by two teams, in theory, provides balance in a 16/16 conference split, but neither Columbus nor Detroit seem to have any interest in going back to the west, so a 17/15 imbalance would create an obvious problem. There is additional concern the player talent pool will be drained to a puddle by having to furnish two new franchises from top to bottom.
There is no guarantee of expansion. As others have widely speculated, it could be one team, two teams, or none. The Bettman playbook suggests he has a plan, and he will spend the next several weeks polling/meeting with those who aren't yet on side with his vision so he clearly has a handle on how this will play out when NHL owners are asked to vote, as early as December.
Coach's Challenge...is a challenge
There will be no preseason test drive. In part, because many NHL buildings are still being equipped with the electronics and software that will be used to synchronize the video for all involved. There's also a competitive element to rolling this out before the regular season the NHL has an issue with. Given the reality there isn't enough time for all 30 teams to experience the Coach's Challenge before next week's season openers, it will make its debut in the regular season.
Extension tension?
Steven Stamkos, Anze Kopitar and Eric Staal might all start the season without a contract extension.
Anze Kopitar seems the closest of the three to getting a deal done. There have been ongoing negotiations between the Kings and CAA Sports and while the two sides still have work to do, both would like to get something done and plan on continuing discussions in the days ahead.
Full credit goes to general manager Steve Yzerman and Stamkos's representatives from Newport Sports for keeping tight-lipped on negotiations to keep the 25-year-old Lightning captain in Tampa Bay. While it's assumed an extension will get done, the longer this process drags on the more uncomfortable it will get for Stamkos who will have to address his status in every media scrum across the league.
In Carolina, Hurricanes' general manager Ron Francis and Eric Staal's agent, Rick Curran have had discussions and have talked about the parameters of an extension, but specific numbers haven't been exchanged. The plan is to start the season, see how things go and then sit-down again in a month or so. As has been reported, Hurricanes' owner Peter Karmanos is searching for a partner that might help the Canes overall financial outlook and encourage a path towards getting Staal and perhaps, Cam Ward signed.
(And finally...)
Has anyone seen or heard from Stephen Weiss?
Sources says Weiss declined a number of professional tryout offers and remains an unrestricted free agent thanks to the Red Wings decision to buy out the final three years of the $15 million remaining on his contract.
Enough with the preseason, the previews and predictions. Here's to games that matter and the start of the NHL's regular season. Check out the Dreger Report next week on TSN.ca.