Dreger Report: Babcock first coaching domino
A few of his peers believe he's staying. Others believe the lure of a fresh start, a potentially deeper talent pool, and a huge offer will be enough to pry Mike Babcock from the Detroit Red Wings. Either way, Babcock should be the first coaching domino to fall in a busy off-season for NHL benches.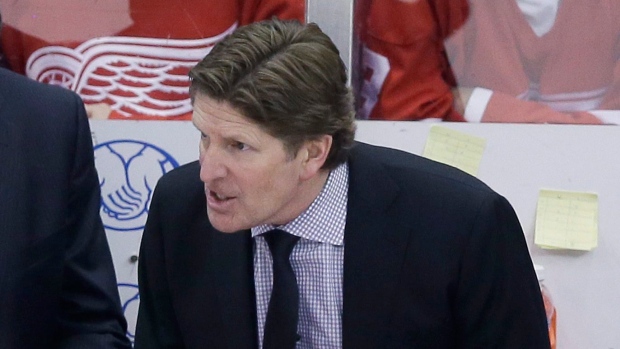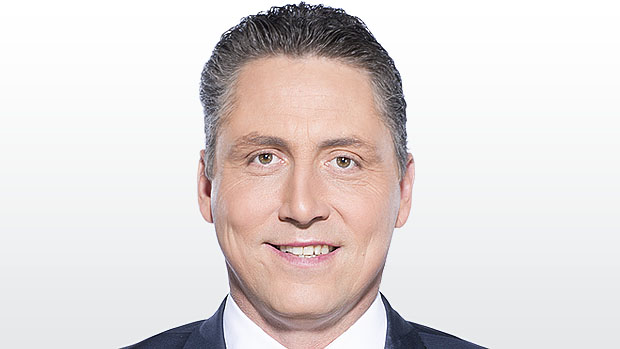 A few of his peers believe he's staying. Others believe the lure of a fresh start, a potentially deeper talent pool, and, of course, a record setting, mega-million-dollar offer will be enough to pry Mike Babcock from the Detroit Red Wings.
"Family trumps it all," is how one of Babcock's coaching colleagues defended his belief the highly decorated coach will stay put. That's based on an assumption Babcock's family doesn't support change, though, at this point, we have no way of knowing that. However, Babcock does rely on strong family ties, but his connection to general manager Ken Holland and his sense of loyalty to Red Wings owners Mike and Marian Ilitch is deep rooted and may also qualify as family.
In a brief conversation with Babcock on Thursday, mere hours after the Red Wings were eliminated from the Stanley Cup Playoffs in a Game 7 showdown with the Tampa Bay Lightning, Babcock clearly stated he has made no decision on whether to stay or test the market, and has no sense of timing as to when the dance will end.
There is no question the Red Wings very much want Babcock back. However, the Wings aren't going to engage in a bidding war, or wrestle with a rival organization willing to crack open the vault with an offer that rockets into the 20's: as in $25-30 million on a five- or six-year term.
That's not to say Detroit doesn't have the wiggle room to sweeten what is already believed to be a standing offer significantly north of $3 million per season. The Red Wings are willing to listen and through ongoing discussions with Holland will need to completely understand what it's going to take to make Mike Babcock a Red Wing for life.
In the meantime, Edmonton, Toronto, Buffalo and Philadelphia are ready for the auction to begin. Each club's brass likely prepped for a sales pitch laced with glowing roster reports and promise of strategies in play to swiftly develop their team into Stanley Cup contenders. Each will dole out the ingredients and suggest Babcock is the only thing missing from the recipe.
We're constantly reminded the Toronto Maple Leafs are willing to pay whatever is necessary. However, staying in Detroit and embracing a renovation seems more likely than signing on for a full-scale demolition and multi-year rebuild with the Leafs.
The Oilers appear to be the most appealing option with a freshly-minted management structure now fronted by Peter Chiarelli, a proven winner. The Oilers also offer an opportunity to mold and work with Connor McDavid and a collection of high quality and very salvageable young cast in Edmonton, not to mention a new state of the art facility and owner who may never be able to see the bottom of his pockets.
In so many ways, Edmonton seems like the perfect fit.
Above all else, Mike Babcock wants to win. Winning is his addiction. Of course, he feels a responsibility to break new ground by bumping NHL head coaching salaries to a level that is deserving and reflective of the work these men do and the impact each has had and will have on the growth of the sport, but a chance to hoist the Cup again is Babcock's true treasure.
If not Babs...
Like all teams in the hunt for a head coach, Edmonton has developed a list of candidates and while Babcock will remain a primary target until he's no longer an option, the Oilers have also targeted the usual suspects. Presuming the Boston Bruins cut Claude Julien loose, his former boss Peter Chiarelli will have interest in rekindling their relationship. Todd McLellan, currently occupied on Team Canada's bench at the World Championship will be a strong contender and the Oilers remain willing to keep Todd Nelson in contention as well. It's been suggested there is at least one more candidate drawing the Oilers interest, though Ken Hitchcock, Paul Maclean and Randy Carlyle are not believed to be in the mix. Once Babcock's future in Detroit has been determined, the dominos will start to fall.
Deal or Dump?
At least in Toronto, there is endless debate, speculation, guessing, over what the Maple Leafs should get this summer if a decision is made to trade Phil Kessel and Dion Phaneuf. It's likely the Leafs will try and move both and because of Kessel's poor play this season, some view his contract in golf terminology, an immovable object. This is not the case according to an NHL GM who believes Toronto should be able fetch a first-round draft pick, a top young player and a really good prospect. According to this source, if the Leafs have the cap space to take a bad contract back, the return should be better. We'll see.
In Phaneuf, Detroit and L.A. are among the teams expected to make a pitch. The Red Wings see Phaneuf as a decent second-pairing defenceman and would be comfortable bringing him in at around $5 million per, so off-setting his $7 mil cap hit means Toronto likely ends up with Stephen Weiss. But, if such a trade also includes Brendan Smith, Teemu Pulkkinen or Anthony Mantha, it sounds like a deal Toronto should make.
LaFontaine Summit
As reported on Insider Trading in March, Pat LaFontaine will host some of the most influential faces from hockey's vast development streams in a two-day conference next Tuesday and Wednesday in New York.
Hockey Canada, USA Hockey, the CHL, NCAA, CIS, USHL, CJHL, College Hockey America, the NHL and the NHLPA, will all be represented when the group meets to share information and participate in panel discussions on the varying ways these governing bodies can encourage better overall development.
Draft age, always a contentious issue is expected to be among the many topics of discussion.
Until next time...enjoy the playoffs!