Dreger Report: Hitchcock isn't done with hockey just yet
St Louis Blues coach opens the door to the possibility that this may not be his final season behind the bench, Darren Dreger writes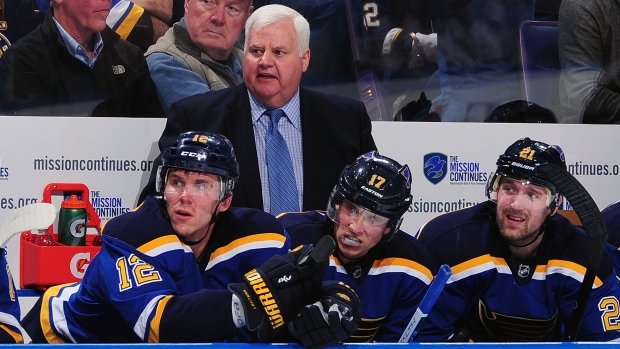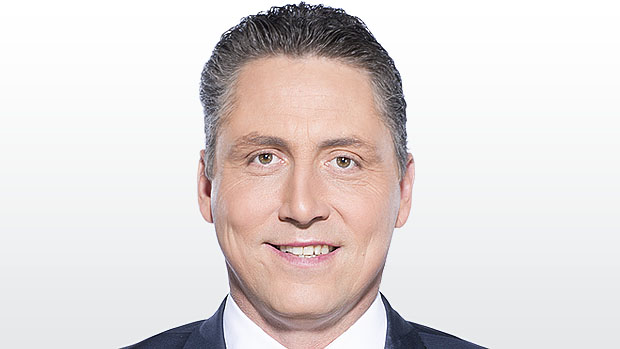 At the end of May, Ken Hitchcock announced this would be his final season as an NHL head coach. He vowed there would be no farewell tour, and, at the time, he seemed at peace with a decision he believed was best for him and the St Louis Blues.
I've covered Hitchcock teams since the 1980s when he had great success coaching the WHL's Kamloops Blazers and have always been impressed by his boundless energy and passion for the game. I, like many others, believed Hitch would have to be dragged from the bench, kicking and screaming, and didn't expect he would leave coaching on his own terms — at least, not yet.
This week, I circled back to check in on the Blues and to see how the 64-year-old coach was managing his final NHL training camp. We chatted about the depth of his team and some of the things he likes and doesn't like about his roster before the conversation inevitably got deeper. My search was for an emotional storyline; to talk about the things he will miss most about coaching in the NHL. Instead, Hitchcock opened the door, just a crack, to the possibility this may not be his final season. While his intention to step away remains the same, he won't know for sure until the end of the season.
"That [coming back] is possible, but that's in May or June and that's a long time off and you know I just don't think at this time...I don't think it's fair to do that," Hitchcock told the Dreger Report. "I'm going to coach like crazy and I want to see how I feel and if I feel different then I will let somebody know. Other than that, I feel like I want to pour it all in now and then take stock at a different time.
"My vested interest is in coaching and in the coaches and in that fraternity. So for me, that's got to be a major focus until the day comes when I don't have my wits about me. My focus is in those people. It's working with the people who are on the firing line."
The man eats, sleeps and breathes hockey. He loves everything about the game and coaching has always provided a means to fuel his passion. It's a feeling he admits he can't live without, which further supports the potential of there being enough motivation to reverse his decision next summer.
"Maybe there will be, but that's a decision that's going to be made quite a few months from now," Hitchcock said. "Looking back, when we talked about this in May I couldn't make that decision and I didn't think it was fair to the team, nor to Doug [Armstrong, the Blues general manager], to sit there and hold them hostage, so we were proactive in it."
The Blues wisely wasted no time in hiring Mike Yeo as Hitchcock's successor. Yeo, an established NHL head coach, will have the benefit of working with Hitch this season as an associate coach. It's a relationship that brings the veteran head coach comfort, knowing that if he sticks to his plan the Blues will be left in very good hands.
"The decision Doug and I made was based on the fact I couldn't guarantee how much longer I could do it," Hitchcock said. "We had to start looking at the stewardship of the franchise and we had to be serious about that. We didn't want to be looking at the end of this season without having some preparations in place. So, we decided to be prudent and if there was a person that we liked, then why not put him on the staff?"
Hitchcock emphatically states he will never leave the game entirely. He can't because it's in his DNA. He's open to other options outside of coaching — perhaps in a consulting or an advisory position in St. Louis or elsewhere — but he's not interested in a token job or figure head position. He needs to feel like he is a valued part of a team, helping people make a difference.
"Don't take this the wrong way, but I find if I don't have a stake in the game I get bored really quickly," he said. "I need to have a real stake in the game and that's what I love about coaching...I've got a stake in the game and what I do matters every day and is important every day. I don't ever want to lose that feeling."
Assuming there is no change of heart and Hitchcock sticks to the plan, he will leave the coaching fraternity with few regrets. He admits his arrogance got the better of him and his team, the Dallas Stars, in 1998 when he failed to recognize the will of the defending Stanley Cup champion Detroit Red Wings, who eliminated the Stars in the Western Conference final before going on to claim a second consecutive championship. It was a valuable lesson Dallas used to win the Stanley Cup a year later.
He offers another regret that is somewhat surprising. While the memories of his time in Columbus remain vivid and mostly positive, Hitchcock thinks back on his time with the Blue Jackets and wonders what might have been.
"I feel like Columbus was unfinished business. I feel like we were starting to progress...We had taken a step back after we had made the playoffs for the first time (2008-09) and I would have liked to have seen where we could have grown that team to.
"So, you have regrets, but the joy of the positives of coaching far out way it. But I learned a heck of a lesson in both events."
And we've learned a heck of a lot from Hitchcock over the years, including that with Hitch, it's wise to expect the unexpected.