Drouin ready for challenge of playing with Team North America
Six months ago, Jonathan Drouin was here in La Belle Province on March 2, the day the first 16 players were announced for Team North America's entry in the World Cup of Hockey skating with a Montreal-based midget team. Half a year later, Drouin is happy and ready for the challenge of playing with the continent's best under-24 players, Frank Seravalli writes.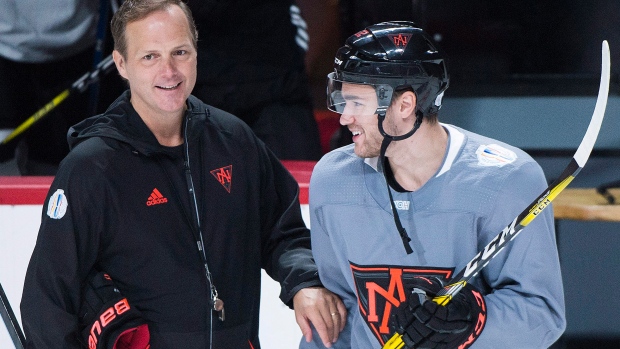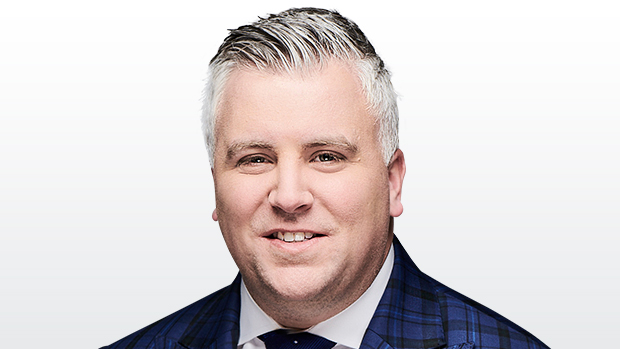 MONTREAL — Six months ago, Jonathan Drouin was here in La Belle Province on March 2, the day the first 16 players were announced for Team North America's entry in the World Cup of Hockey.
He was two months into an unprecedented hold out - or suspension, depending on your perspective - and skating with a Montreal-based midget team.
The NHL trade deadline already passed with him still property of the Tampa Bay Lightning, despite his demands. And his season was quickly sliding off the table after both sides dug in on the he-said, he-said squabble.
A place on Team North America among top under-24 players on the continent didn't even register for Drouin on the list of concerns. It didn't even seem like a possibility. Drouin, 21, was just trying to resurrect his career.
Six months later, Drouin stepped on the Bell Centre ice on Monday sporting the orange-and-black North America threads, flanking Connor McDavid on a line with Mark Scheifele.
And it was McDavid who occasionally seemed slack jawed at Drouin during the team's first on-ice training session, leading up to the reincarnated World Cup of Hockey tournament.
"We all saw what 'Dru' can do during the playoffs," McDavid said Monday. "He's honestly unbelievable. He's got so much skill."
What a difference six months makes.
Truth be told, Drouin's skill was never in question.
Neither was Drouin's confidence. His decision to leave the Lightning after a demotion to the AHL last January was an all-in wager on himself, betting that he had the game to overcome any of the noise and doubt created during an unusual attempt to divorce himself from the team that drafted him third overall just three years earlier.
The question was whether Drouin could put it all together, whether he could marry his speed and hands with the mental makeup required to star.
Drouin knew the answer. He found his validation during the Stanley Cup playoffs.
Drouin took up Lightning GM Steve Yzerman on the offer to return to the AHL's Syracuse Crunch on March 11. He went on to score nine goals in 10 games there before being promoted to the NHL during a rash of injuries in the final week of the regular season.
Drouin never came out of the lineup again. He collected 14 points in 17 Stanley Cup playoff games, averaging more than two shots and two hits during his 17 minutes per games.
He was a can't-miss player for Tampa Bay, a gritty and physical addition with a knack for highlight-reel passes and top-shelf shots. He outscored Sidney Crosby, 4-3, in goals in the Eastern Conference final.
"When I was sitting at home and waiting all that time, I definitely had something to prove," Drouin said Monday. "Not many guys have done that before. For me to play and prove what I did in the playoffs was definitely one of my goals. I wanted to tell everyone that I'm going to be a part of this league and I'm going to be a good player in this league."
Even with that firmly established this spring, Drouin said he was stunned to be one of the final additions to Team North America.
Accomplished forwards such as Jonathan Huberdeau, Max Domi and Alex Galchenyuk were passed over for Drouin. Lightning coach Jon Cooper, who was seemingly in the middle of his tussle with Tampa Bay, is an assistant for Team North America under Todd McLellan - only adding to the pleasant surprise.
"I was a little shocked and surprised, the way my year went, to be called at the end of the season," Drouin said. "I was definitely happy. I take it as a challenge."
The challenge for Drouin now is to stick with McDavid. The easy move for McLellan would've been to pair Drouin with Nathan McKinnon, his partner in crime with the Memorial Cup-winning Halifax Mooseheads in 2013.
But McLellan sees something there with Drouin and McDavid, the ideal "shooter" and "distributor who can get (McDavid) the puck in certain situations and then be ready to get it back."
"It's a talented line. If we could figure out how to play with each other, I think we could be dangerous," McDavid said.
Amazingly, it's a combination that six months ago, Drouin was in danger of missing out on. That is behind him now, his trade request rescinded and his focus back where it belongs.
"The way I played in the playoffs definitely helped finish off the different and weird year that I had," Drouin said. "It's been six months. The whole experience made me grow. It's just time to move on."
Contact Frank Seravalli on Twitter: @frank_seravalli