Duthie: You don't know Darryl
You know the Darryl Sutter you see on TV? The head coach of the Los Angeles Kings with the semi-permanent scowl who can do an entire post game new conference in 25 words or less? As TSN's James Duthie explains, this is not that guy.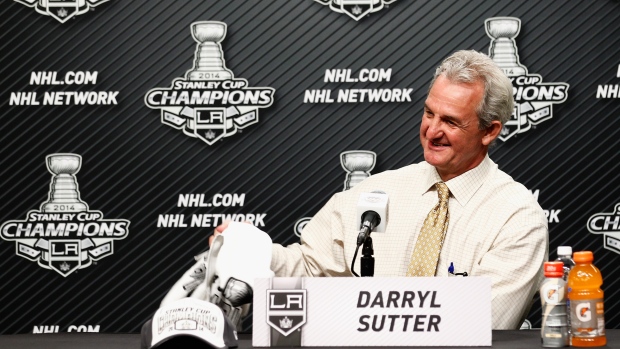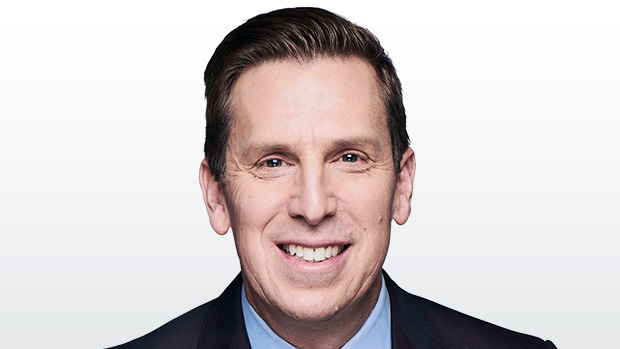 Darryl Sutter won't stop talking.
This isn't an oxymoron. Or a dream sequence in another TSN Films skit.
This is truth.
On a sunny evening on the boardwalk of Manhattan Beach, California, the coach of two of the last three Stanley Cup champions is sharing his views on, in no particular order:
- Brothers ("I've played on a team my whole life, not from making a team...I was born into a team.")
- Criminal Minds ("I love that show. We've gotten to meet some of the actors and actresses. It's pretty cool.")
- Eliminating the penalty box ("Why not have them sit on the bench and sell the best six seats in the house?")
- Yoga ("I put it in our training twice this year...so that's a big move right there. But no, I'm not doing it.")
- Literature ("I've spent a lot of time alone in my life. I could read a book a night...Canadian history, American history, and anything to do with the Old West.")
- His breakout role in TSN's The Panel Hangover ("Dreger was the best though. He nailed it.")
That guy you see on TV? The one with the semi-permanent scowl who can do an entire post game new conference in 25 words or less? This is not that guy.
"I've always enjoyed talking one-on-one with people," Sutter says. "I just don't like talking after games. We all saw what happened on the ice. I don't have much to add. Most questions you can answer with 'yes, no...maybe.' So I don't want to go much beyond that."
That Darryl - post-game Darryl - is a nightmare for reporters on deadline starving for a usable quote. But it's a dream for those of us who love theatre of the absurd. That includes L.A. Kings players, who often turn on their coach's podium performances in the dressing room to watch them live. It's their favourite show.
"We do get a big kick out of it," laughs Anze Kopitar. "Though it depends on how we played. Some nights are less funny than others."
Sutter addresses almost every post-game question literally…
Reporter: "Coach, what was the difference tonight?"
Sutter: "One goal."
...And avoids giving any useful dressing room insight at all cost.
Reporter: "What did you say to your team after the game?"
Sutter: "Fly at 11."
For our TV feature on Sutter for TSN, we edited together a bunch of random post-game answers and showed them to his players - a segment we call 'Darryl Sutter - Win or Loss?' (It really should be picked up by The Game Show Network and hosted by Pat Sajak. Or maybe Travis Zajac.) The players had to guess if the Sutter comments came after wins or losses.
Most failed. And miserably. Only Matt Greene nailed every one - he's a Sutter savant.
"I just don't understand why people keep trying to ask him questions," Greene says. "I mean, you get the same answers every time. Just cut your losses."
The endless monosyllabic answers are why one columnist dubbed last spring's Kings-Ducks/Boudreau-Sutter coaching match-up as, 'Gabby vs. Crabby.' And if that's the only Darryl you see (which it is for most), that's fair.
For years, when he was general manager and/or head coach of the Calgary Flames, our interviews on the stage at the NHL Draft would be dislocated elbow-painful. He was the one guy I thought might actually Patrick Swayze/Roadhouse my throat when he didn't like a question. Which was pretty much every question. Bob McKenzie would get giddy every year waiting for those two minutes, when Darryl would eye-murder me on the draft stage.
Around Year 3 of our stage (cage) matches, he got up at the end of the interview (after I'd thrown to commercial), smiled and punched me so hard in the shoulder it buckled me. This would become an annual ritual. I contemplated becoming the first TV host to wear shoulder pads underneath my jacket (not the suit type for guys with bony shoulders...the actual hockey kind). Still, I took this abuse as some warped Sutter sign of affection. Or tolerance at least. "I'm never giving you a thing kid, but I understand you have to ask."
After that, any time I'd see him away from the stage or the podium, away from the media masses, he'd smile and chat like we were on the same bowling team (which would be an AWESOME sitcom premise).
And that is the other Darryl. The guy who tells the Kings PR man to let a TV crew into his house three hours before he'll be home. "Help yourself to whatever you need," he said. When he does arrive, he answers a half-hour's worth of questions and then shows the crew around his neighbourhood (Manhattan Beach is a ridiculously gorgeous little beach town a half hour from Staples Centre. Most of the Kings live there and Sutter rents a small house a block from the beach.). Then as the crew is packing up, he insists they all come out with him for a beer. Which turns into three. And dinner. Four hours later, Sutter is still talking, discussing alfalfa crops with the freelance cameraman.
Hollywood loves the fish out of water story and when the old-school Alberta farmer moved there to take the Kings job in early 2012, it wrote like one.
"I think I was in the barn...I wasn't shoveling s---, I remember that, but I had that day," he said of getting the call from Kings general manager Dean Lombardi. For a town used to winning championships with Zen Master Phil Jackson, this was...err...going to be a bit different.
But Sutter chuckles at those who thought he'd be a misfit in Tinseltown.
"They obviously didn't do their homework," he says. In fact, Los Angeles had been on a very short list of three teams that he would have left the farm to coach again (Toronto was one of the two others).
"There's a misconception about playing in Los Angeles," he explains. "We play hockey in Los Angeles, but we live in Manhattan Beach which is basically a small town. It's awesome - You can leave the rink and even at night after a game, you can be one minute to the ocean and walk a mile to one of the piers and back. And it's game over, you can start thinking about tomorrow."
Which is what he started doing, just days after winning that second Stanley Cup back in June. Thinking about the 82 tomorrows ahead this season. And possibly a couple months more worth in the spring. Something he believes is a very real possibility with this team. This old-school, hard-ass coach now speaks of his players like a proud father.
"The best part of being with the Los Angeles Kings is being able to coach this group," he says. "It gives me shivers to talk about because they are such an awesome group of athletes that know how to handle...(long Sutter
pause)...life. (Another pause)...And it's cool to see."
That's as close to mushy as you'll ever hear a Sutter get. Particularly this Sutter. He says those words about his team and then for a moment, he's silent. Just like he is so often at the podium after the game. But this moment - much like this man - is really not like that at all.