End of season honours...and McDavid
With the NHL's regular season drawing to a close, TSN Hockey Insider Bob McKenzie provides his 2014-15 honours - courtesy of the league's head coaches.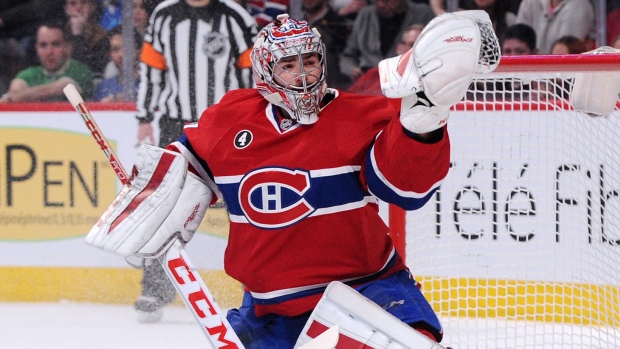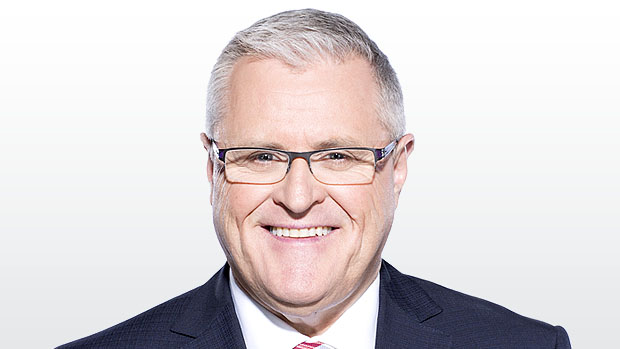 Truth be told, we could all use a little help. You. Me. Everyone.
I have an NHL awards ballot to be filled out next week; you have an NHL playoff pool draft coming up. Fourteen NHL franchises have the McEichel Draft Lottery in less than two weeks.
We've all got work to do, or in the case of the lottery teams, much praying.
So as a public service to you (though, shhhh, don't tell anyone, but it's mostly a research tool for me), let me present the (maybe, maybe not) annual Deadly Serious But Not Without a Touch of Irreverence/Whimsy End of Season NHL Coaches' Poll.
What follows are five probing end-of-season questions asked of 20 NHL head coaches – 10 in the Eastern Conference and 10 in the Western Conference. And, in all seriousness, thank you to the 20 gentlemen - and that they are - for taking a few moments out of their gut-wrenching, soul-sucking, ulcer-inducing weekends of NHL activity to participate in the DSBNWATOI/WEOS NHL Coaches' Poll. There's a special place for all of you in Hockey Heaven, where no one ever gets fired, every day is a Stanley Cup parade and no one ever asks you do a coaches' poll.
So here we go:
1. Carey Price or Alexander Ovechkin, who's the MVP and who would be the top three on your Hart Trophy ballot?
I started to wonder if Ovechkin's late-season goal splurge – he now has 52, which is 10 more than anyone else (Steve Stamkos and Rick Nash are tied for second) – could or should allow him to challenge the other-worldly goaltending dominance of Price for Hart supremacy.
So much for that question.
It was unanimous, 20 for 20, a veritable Carey Price Love-apalooza.
Ovechkin was the automatic runner up, though one of the coaches surveyed didn't have Ovie in his top three. The other 19, though, had it as Price-Ovechkin.
New York Islanders centre John Tavares was the consensus No. 3, getting six third-place votes to Sidney Crosby's five. Ryan Getzlaf had one second-place vote and three third-place ballots. Jonathan Toews was the only other player to get multiple third-place votes (2), with netminders Devan Dubnyk and Pekka Rinne as well as Rick Nash and Patrick Kane getting singles.
So, to review, the coaches' poll has the Hart as follows: Price, Ovechkin, Tavares, Crosby, and Getzlaf. As an aside, I suspect when actual balloting is done by the Professional Hockey Writers' Association (PHWA), Dubnyk will find his way into the top five, maybe even the top three.
2. Who are your top three rookies, in order, for the Calder Trophy? Please provide one line explaining your top choice.
Calder Trophy balloting this year is going to be an all-out brawl. There are at least five legitimate candidates – Calgary's Johnny Gaudreau, Dallas's John Klingberg, Florida's Aaron Ekblad, Nashville's Filip Forsberg, and Ottawa's Mark Stone – so when the three finalists are named, at least two outstanding NHL rookies will be on the outside looking in.
To that end, cue the outrage in Ottawa and Dallas. In the coaches' poll, Stone and Klingberg got a smattering of third-place votes, to finish fourth and fifth, respectively.
Top three balloting was close but Johnny Hockey led the way (eight first-place votes) to runner-up Ekblad (7) and Forsberg (5).
One coach, echoing sentiments of others, said this of Gaudreau: "He's had the biggest impact on team success. He sets the tone for their identity: resilience, speed, skill."
"He's their catalyst," said another.
On Ekblad: "An outstanding two-way defenceman having a great impact while playing the toughest position to break in at."
"He plays big minutes," said another, "and he can play a hard physical game or excel in transition. Incredible for an 18-year-old."
Of Forsberg, one coach said: "He turned that (Nashville) team around with the start he had."
"He is," said another, "a threat every time he's on the ice."
Discuss amongst yourselves, but know that Johnny Hockey is, just barely, the choice of the coaches.
3. Who are your top three for the Norris Trophy as the NHL's top defenceman?
This question was nothing more than a desperate cry for help. From me.
I don't recall the Norris race being more muddled than it is this year. If Calgary's Mark Giordano hadn't been injured, he looked like he was ready to lope to the finish line as an easy Norris winner, but when his season ended after 61 games, it left it wide open.
You can make a strong Norris case for any of a half dozen defencemen though you could just as easily poke holes in their nomination. It's been that kind of year, typified perhaps by the coaches' No. 1 choice – Ottawa's Erik Karlsson.
The Senators' captain struggled mightily through much of the NHL's first quarter but, like his team, Karlsson has surged to be a dominant if still inconsistent shooting star who leads all blueliners in scoring.
Nevertheless, Karlsson received eight first-place votes, twice as many as Los Angeles King Doughty (4) and four times as many as the only other two blueliners – teammates Shea Weber and Roman Josi, two apiece – to get multiple first-place votes.
The Weber-Josi dynamic is fascinating. Weber's name has been regularly mentioned as a Norris candidate but it's clear the coaches have been wowed by his Swiss teammate. Weber had a slight edge in balloting over Josi – he showed up on seven ballots to Josi's six – but it was tight.
Other defencemen who got one first-place vote included Montreal's P.K. Subban, injured Flame Giordano, Minnesota's Ryan Suter, and Chicago's Duncan Keith. Other defencemen who got at least one vote included Pittsburgh's Kris Letang, Montreal's Andrei Markov, Ranger Ryan McDonagh and San Jose's Brent Burns.
Once you tally up all the balloting, though, the final Norris standings amongst contending blueliners are as follows: Karlsson, Doughty, Subban, Weber, Josi, and Giordano.
I'm not sure, after this exercise, I'm any further ahead than I was.
"You're right," one coach commiserated, "the Norris is impossible this year."
4. Who goes into the playoffs as odds-on favorite to win the Stanley Cup and which are the two teams to beat in your conference (forgetting about divisional and/or wild card formatting).
Survey says: The New York Rangers enter the playoffs as the morning-line favorite, with 11 of 20 coaches tabbing them as the team to beat. The Rangers were the only Eastern Conference team to get a vote as Cup favorite; Anaheim and Los Angeles (the defending champion Kings aren't even guaranteed a playoff spot) got three votes apiece, St. Louis had two and Chicago one.
As for the conference teams to beat – again, keeping in mind there was no allowance made for the divisional playoff format - Eastern coaches surveyed were unanimous on the Rangers, 10 for 10. Tampa was the clear second choice, just ahead of Washington. Montreal and the Islanders got a little but not a lot of love.
In the West, the coaches viewed it as a three-headed monster with Anaheim, St. Louis and Chicago in, more or less, a dead heat for support as the two teams to beat. Nashville and Minnesota got mentioned, but just that.
5. Finally, we all know the draft lottery is an entirely random exercise and what will be will be, but which non-playoff team would you personally like to see get Connor McDavid?
The question was mostly a lark, an open-ended opportunity for the coaches to have a little fun if they were so inclined. Some of the responses were nothing if not entertaining.
"Columbus, because they are playing their ass off as opposed to trying to lose," said one Western Conference coach. "Plus, they're in the East."
"The last place team, whoever that turns out to be," said another, perhaps not a fan of the lottery concept itself.
"The team with the worst odds, No. 14," said a third, clearly an anarchist or one of the teams battling this week for a final playoff spot.
For the record, those coaches who named an actual club, picked Buffalo (7) over Arizona (6) and Toronto (3).
"Buffalo just isn't very good," one said. "(Buffalo) needs him."
"(McDavid) might just save a franchise," added one who chose Arizona.
"Can you imagine," another said, "if Connor McDavid ends up in Toronto?"
Have a nice day.