Eyeing 10 training camp developments
Power plays are on the rise, Ovi has a new centre and the Blues are already banged up in Frank Seravalli's look at storylines from around league training camps.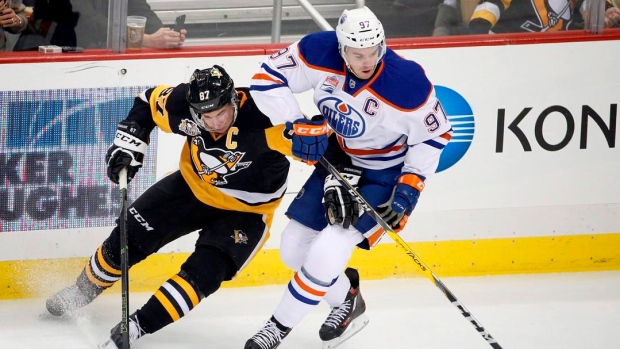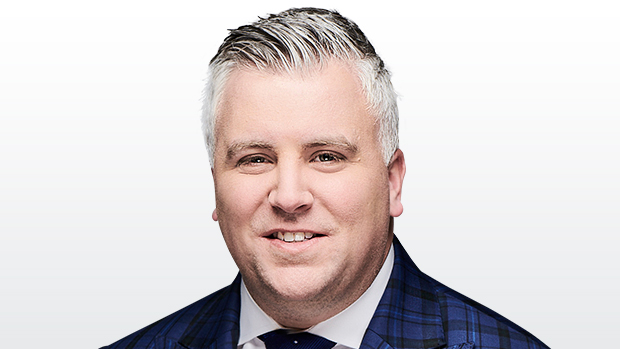 With training camps in full swing in 31 different markets, and two teams preparing for the season 9,000 kilometres away in China, a lot is happening in the NHL at once.
Luckily for you, we have 10 important training camp developments:
1. Triple Digit Threats?
By now, we all know the NHL is cracking down on slashing and faceoff violations in a big way this preseason. The result has been a power play bonanza, with an average of 14 power plays per game. Does that mean we now need to readjust our point totals and scoring expectations for the regular season? Players will adjust, but it won't happen overnight. Connor McDavid, Patrick Kane and Sidney Crosby are the NHL's only 100-point scorers over the past five seasons.
2. No Nick and Ovi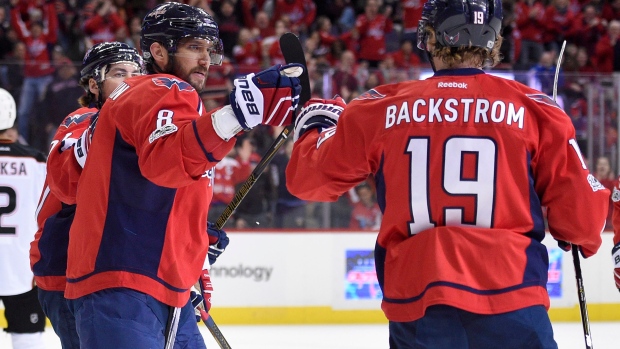 For the first time in nearly a decade, Alex Ovechkin and Nicklas Backstrom won't start the season on the same line. Ovechkin will instead start on a tandem with Evgeny Kuznetsov; Backstrom will centre T.J. Oshie. First-round pick Jakub Vrana will audition on the Ovechkin line at left wing on Wednesday in Montreal. Over the last seven seasons, Backstrom has been Ovechkin's centre for nearly 5,000 minutes at even strength, just about 65 per cent of The Great Eight's total ice time. Kuznetsov accounted for nearly 30 per cent of that last season, a number that will be trending up.
3. Hemsky's Big Shot
Jonathan Drouin is getting his shot to be the Habs' No. 1 centre, lining up with Max Pacioretty for his exhibition debut on Wednesday, but the surprise is that Ales Hemsky will be to his right. Hemsky, now 34, signed a one-year, $1-million deal with Montreal after missing 67 games last season. He has cracked 40 points just once since 2010-11 in Edmonton, often being asked to play a more defensive role, but this is his big audition to rejuvenate his career.
4. The Coyotes have …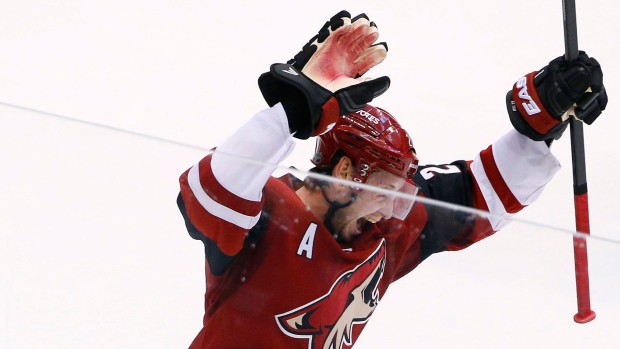 …one of the NHL's better defence corps? That definitely isn't a sentence you would have read at any point in the last handful of years. GM John Chayka has nicely rebuilt Arizona, whose backend includes Oliver Ekman-Larsson, Niklas Hjalmarsson, Alex Goligoski, Jakob Chychrun, Luke Schenn and now Jason Demers after last week's trade for forward Jamie McGinn. That is going to make new netminder Antti Raanta's transition to the desert smoother, plus shows Ekman-Larsson the team is serious about improvement, as OEL can sign an extension beginning next July 1.
5. 'G' to LW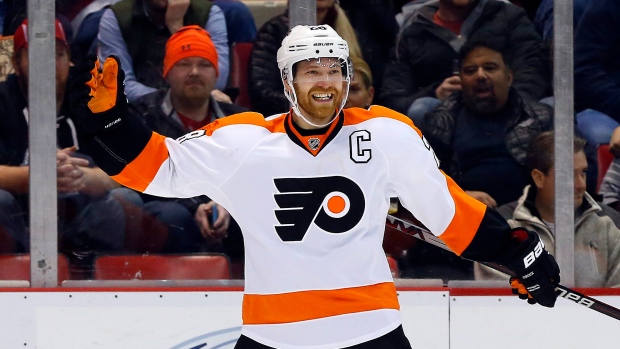 Claude Giroux is no longer the Flyers' No. 1 centre, at least for the moment. In a surprise move, Giroux shifted to the left wing on Tuesday – a position he has never played in the NHL – where coach Dave Hakstol will conduct an experiment with Sean Couturier and Jakub Voracek. That line could be a puck-possession monster and jumpstart Giroux, 29, who is coming off his worst season since 2009-10 (58 points last year). It would also mean second-overall pick Nolan Patrick will stay firmly at centre, as GM Ron Hextall desires, with newcomer Jori Lehtera likely also playing left wing.
6. Eichel Finds a Finisher?
Jack Eichel collected 33 assists in 61 games last year, but that number could be on the rise if linemate Jason Pominville's early preseason production is any indication. Pominville, back in Buffalo for the first time since 2013, scored twice in Happy Valley (the House that Pegula Built) alongside Eichel for the first time. There is reason to temper those expectations: Pominville has just 24 goals in his last two seasons, the same number Eichel netted in last year's injury-shortened season, but there is also room for optimism that Eichel may have found the finisher he's so desperately needed.
7. Long Look for Logan
Senators GM Pierre Dorion said Colin White was "devastated" after learning he needed to undergo surgery to repair a fractured left wrist, which will keep him out of action for most of the next two months. But with Derick Brassard possibly missing time to start the season, No. 11 overall pick Logan Brown and 20-year-old Filip Chlapik will both get an extra-long look at centre. Brown, 19, and Chlapik (an empty-netter) each scored in their first auditions of the preseason on Tuesday night against the Leafs.
8. Bruise Brothers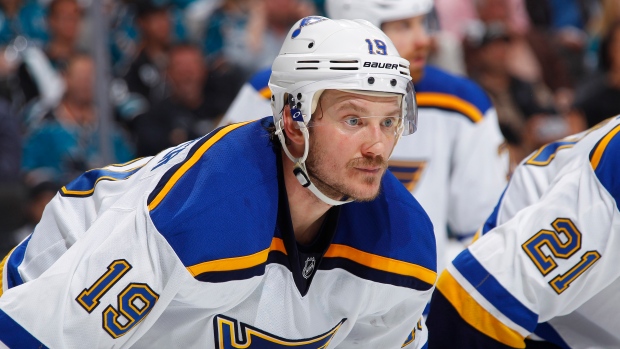 It's been a rough training camp for the St. Louis Blues. Defenceman Jay Bouwmeester will miss at least the first week of the season with a fractured ankle, winger Zach Sanford will sit the next five or six months after shoulder surgery, and the Blues announced Wednesday that forward Alex Steen will miss the remainder of training camp before being evaluated again. With Bouwmeester out, St. Louis will have nearly 23 minutes to fill on the blueline each night.
9. Franson's Good Bet on Hawks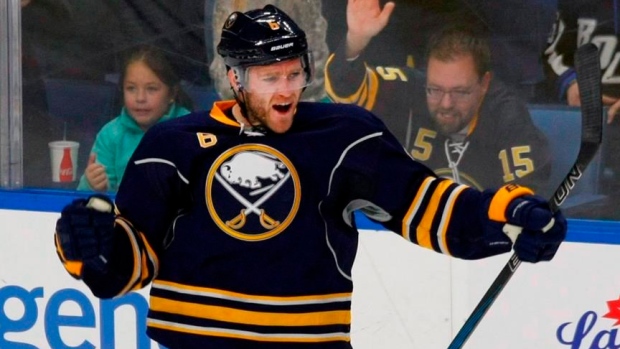 Former Maple Leafs defenceman Cody Franson reportedly turned down other contract offers to join the Blackhawks on a tryout deal. He seems like a good bet to make the roster. Franson was strong in his first preseason appearance, scoring a goal in addition to posting four shots on goal in the first period alone. The cap-strapped Hawks don't currently have the cap space to sign the 30-year-old, who spent the last two seasons in Buffalo, but will after they move Marian Hossa's $5.275 million cap hit to the long-term injury list once the season starts.
10. Quiet Quebec City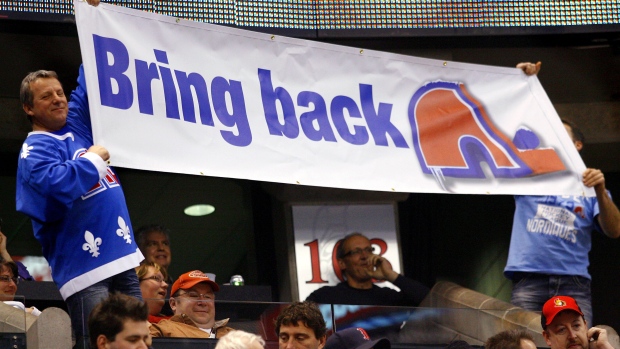 The tickets for preseason NHL hockey were expensive at $180 in the lower bowl. And the NHL has shown little promise in bringing a team back. But it was still surprising to see Quebec City's sparkling Videotron Centre just half full (attendance: 9,248) on Monday night for the Canadiens/Bruins. It will be interesting to see if more fans show up for the next go-round on Sept. 27 when the Habs face the Leafs.