Family of former football star suing CFL over head injuries, dementia, criminal act
Rod Woodward was jailed in 2009 after he was convicted of stealing $185,000 from two elderly clients of his Vancouver investment firm. Now, as TSN Senior Correspondent Rick Westhead writes, Woodward's wife alleges head injuries are to blame for his poor decisions.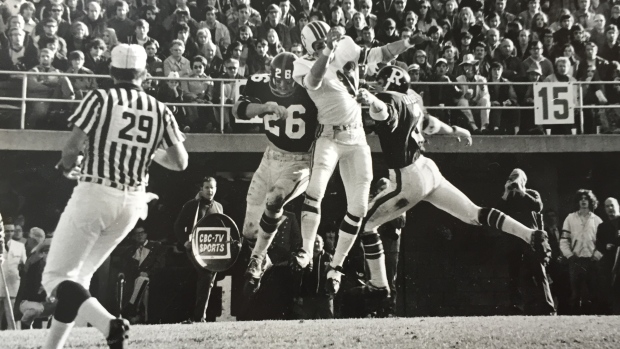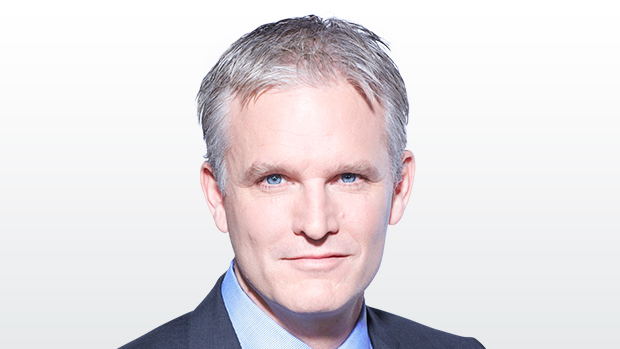 The wife of a former Canadian Football League star-turned convict has joined a proposed class-action lawsuit against the league, charging repeated head injuries her husband suffered while playing in the CFL led to brain trauma that altered his behaviour and turned him into a criminal.
Rod Woodward, a three-time CFL East all-star with the Ottawa Rough Riders and 12-year veteran of the league, was jailed in 2009 after he was convicted of stealing $185,000 from two elderly clients of his Vancouver investment firm. Now, six years later, Woodward's wife Kay, who is his power of attorney, alleges head injuries Woodward suffered while he played football are to blame for his poor decisions.
Kay Woodward has signed her husband up to join a landmark $200-million lawsuit filed in May against the Canadian Football League, former CFL commissioner Mark Cohon, leading brain injury expert Dr. Charles Tator and the Krembil Neuroscience Centre, a Toronto neurology clinic. The lawsuit, filed in Ontario Superior Court this summer, alleges the defendants knew and withheld information about how repeated brain trauma leads to long-term cognitive problems.
The lawsuit was originally filed by Korey Banks and Eric "The Flea" Allen.
Banks, 35, is a former defensive bank who played for Mississippi State. After failing to land a regular-season contract after tryouts with two NFL teams, Banks played in the CFL from 2004-13 for Ottawa and B.C. He signed a contract with Winnipeg in 2014, but was later released and he now lives in Georgia.
Allen, who is 66, played college football at Michigan State and was drafted by the NFL's Baltimore Colts. Rather than signing with the Colts, Allen agreed to a contract with the Toronto Argonauts and played for the team from 1972 to 1975. He now lives in South Carolina.
Both Banks and Allen have required hospitalization to deal with concussion-related medical problems, the lawsuit says. According to court papers obtained by TSN, the lawsuit seeks class-action status and has been filed on behalf of all retired CFL players since 1952.
Besides demanding $200 million worth of aggravated and punitive damages, lawyers are asking a judge to award general and special damages in trust for expenses for family members of former players.
The claims in the lawsuit have not been proven and the CFL has not yet filed its statement of defence.
In a separate lawsuit filed in B.C. by former wide receiver Arland Bruce III, a judge has not yet ruled whether the case can proceed through the courts, or if it should be dismissed and decided through arbitration. The CFL and other pro sports leagues say player health issues are collectively bargained, so lawsuits over head injuries and the long-term effects of concussions don't belong in the courts.
CFL spokesman Matt Maychak declined to comment, saying the league does not discuss cases before the courts.
Now 70, Woodward lives in Vancouver with Kay. A B.C. native and defensive back in football, he started his CFL career in 1967 with the Montreal Alouettes after playing for the University of Idaho.
Woodward was traded to the Ottawa Rough Riders in 1970 and, after missing the 1970 season, played six years in Ottawa from 1971 to 1976. He was an East all-star in 1972, 1974 and 1975. In 1977, he was traded to the Calgary Stampeders, played one season there, and finished his career with four games with Hamilton in 1978.
In 2009, Woodward was sentenced to one year in jail after a court heard that while working for an investment firm he had used some of his clients' money to pay gambling debts. Woodward said he had simply borrowed the money and intended to repay his former clients.
"His football prowess, which defined his earlier life, has been forever eclipsed by this tawdry act," a judge said at the time.
For years, Kay Woodward said her family has lived with the shame of her husband's conviction.
"This is not a noble disease like cancer is," she said in an interview with TSN. "For years, we just didn't know how to understand Rod's changes in behaviour. He became suspicious of everyone, thought our phones were tapped, wanted us to close our curtains all the time, and didn't want us to talk to anyone."
Tod Woodward, Rod's son, said he read a Sports Illustrated article several years ago about the late NFL star linebacker Junior Seau. Seau killed himself in 2012 at age 43, and was posthumously diagnosed with chronic traumatic encephalopathy, a neurodegenerative disease associated with repetitive head injuries, according to a study by the National Institutes of Health.
Seau's family said he had never been diagnosed with a concussion while playing football, but said he suffered from mood swings, insomnia and depression.
"I read that story and thought, This is starting to make sense now, this is what is happening to dad," Tod Woodward said.
After going to brain specialists, Rod Woodward was diagnosed with frontotemporal dementia, or FTD.
Frontotemporal dementia is the second most common form of dementia after Alzheimer's disease, said Nina Strohminger, a postdoctoral fellow at the Yale School of Management who has studied mental illness and dementia.
FTD affects the so-called executive function in the brain, Strohminger said in an interview. It can change self-control and affect the moral compass. People with the disease sometimes steal, become problem gamblers, cheat on their spouses, or become pathological liars or apathetic.
"It's very hard for families to cope with," Strohminger said.