Film don't lie: Raptors still have plenty to work on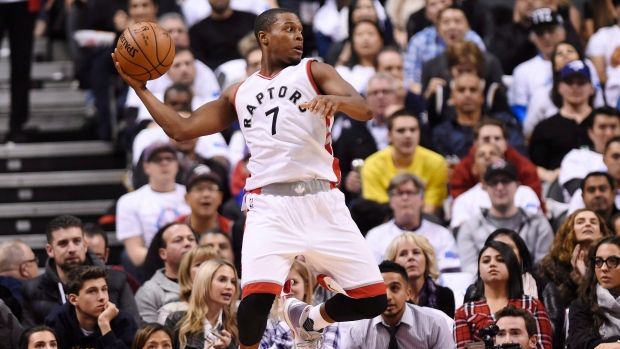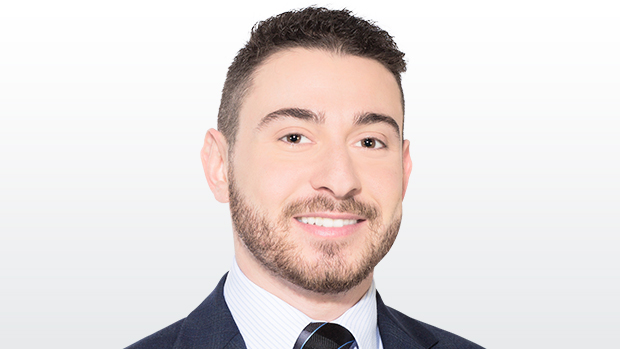 TSN's Toronto Raptors beat reporter Josh Lewenberg checks in with news and notes from practices and game-day shootarounds.
- Kyle Lowry and his teammates had just come out of a lengthy film session following Tuesday afternoon's practice and, even after a win the night before, the focus was on their defensive failings. On the surface, it would seem the Raptors — ranked 22nd in the NBA in defence — had taken a step in the right direction in Monday's 122-95 win over Philadelphia, but the clips that Dwane Casey and his coaching staff had isolated from the game showed otherwise. How'd they fare defensively? "Terrible, according to the film the coaches showed us," Lowry said. "We don't bump cutters, we don't tag — a lot of stuff on the film that the coach showed [us]. But that's the film, the film don't lie."
- Although Toronto's won three straight games, improving to 11-6 on the young season, Casey - a defensive-minded coach - has not been comfortable with the way his team is playing. Specifically, he's cited their transition defence, guarding the pick and roll and a lack of communication. "We had a lot of defensive mistakes," he said. "We have to continue to work on our fundamentals. I am going to keep harping on it, preaching it. We were in the same boat this time last year where we had to do a huge turnaround defensively and we will keep working on it." "Coaches are going to find things to pick at," Lowry said. "We have to take it as a positive, constructive criticism and go from there. I believe they want perfection from us and that's what we have to strive to be: Perfect."
- While they haven't been perfect defensively, Lowry was pretty close to it on the offensive end Monday. The all-star point guard scored 24 points on 7-for-9 shooting and became the first player in franchise history to hit all six of his attempts from three-point range. Lowry, who's been on fire of late, is shooting a ridiculous 10-for-12 from long distance over the last two games, including five from beyond 26 feet, two of them from 29 feet out. "I've always been confident," he said. "I've just been watching a lot of [Damian] Lillard and Steph [Curry], just trying to keep up with them and their range. I'm just going to keep shooting long threes until I miss, and I ain't going to miss."
- The Raptors continue their season-long six-game homestand on Wednesday when they host the 11-7 Memphis Grizzlies, who come to Toronto having received some bad news Tuesday afternoon. Mike Conley, their starting point guard and one of the most underrated players in the league, is out indefinitely after sustaining a fracture in his lower back. Conley is averaging a career-best 19.2 points and 5.7 assists through 17 games. In his absence they'll turn to a couple of rookie guards in Wade Baldwin IV and Andrew Harrison. The Grizzlies, who were already undermanned, will also be without Zach Randolph (personal) and Chandler Parsons (foot).