Five storylines to watch as Leafs open camp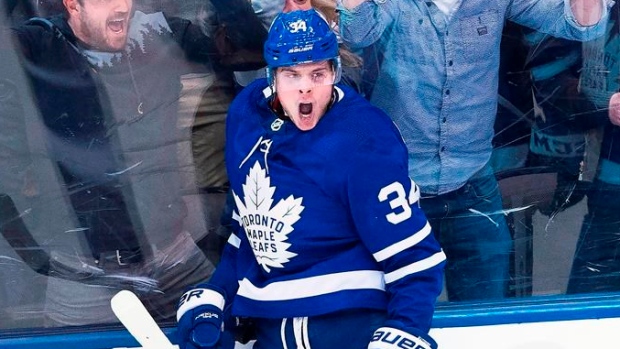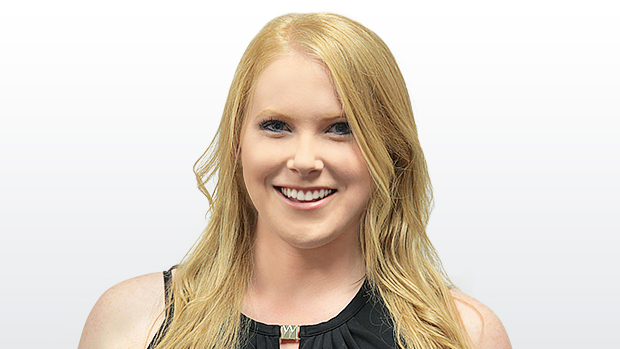 NIAGARA FALLS, Ont. – It's been a long time since the Toronto Maple Leafs opened a training camp with so many legitimate expectations tied to the season ahead.
The addition of John Tavares, coupled with the continued growth of star forwards Auston Matthews and Mitch Marner, have made the Leafs a popular choice among their NHL peers to contend for the Stanley Cup next spring.
Unsurprisingly, no one in Toronto's dressing room is biting on that particular narrative, preferring to focus on the importance of "the process" that will play out over the next seven months.
That journey begins with training camp, which officially opened Thursday in Toronto and moves to Gale Centre in Niagara Falls on Friday, Saturday and Sunday for on-ice sessions.
The Leafs will be split into three teams for the duration as coaches and management start to decipher what their team might look like come fall. To that end, below are five storylines to watch as training camp gets underway.
1. Who will round out Toronto's centre group?
Few teams in the NHL can lay claim to the kind of depth down the middle that the Leafs have. Tavares, Matthews and Nazem Kadri project to fill the first three spots, but who slots in on the fourth line will be the most important roster battle at Leafs' camp. The players in contention for the position all arrived in Toronto from different backgrounds, with the same ambition in mind of obtaining a full-time NHL role:
- Par Lindholm was among the most dominant centres in the Swedish Hockey League last season, posting 47 points in 49 games for Skelleftea AIK. Other NHL teams pitched Lindholm on coming to North America sooner, but the 26-year-old held out until the Leafs came calling last spring. Head coach Mike Babcock said on Thursday that Lindholm has already "looked good" in summer skates, and the job seems to be his to lose.
- Frederik Gauthier is entering his fourth season with the organization, after the Leafs drafted him 21st overall in the 2013 NHL Entry Draft. He's skated in seven NHL games to date but has never established the snarl Babcock demands from a 6-foot-5, 232-pound player. Still, Gauthier signed a two-year, $1.3 million extension over the summer, a show of good faith by the front office that they still believe he has something to offer. Also of note in Gauthier's case is he will require re-entry waivers this year if the Leafs try to send him back to the AHL's Toronto Marlies.
- Josh Jooris is the dark horse in the fourth-line centre race, and would need a wholly outstanding training camp to win the gig. Signed as a free agent on July 1, Jooris was coming off a disappointing season with the Carolina Hurricanes that included a mid-season trade to the Pittsburgh Penguins and his first minor-league assignments (to the AHL's Charlotte Checkers and then Wilkes-Barre/Scranton Penguins) in four years. The 28-year-old has 213 NHL games to his credit though and is strong on the penalty kill, which could help tilt the ice in his favour.
2. Is the Leafs' defence good enough?
Leafs general manager Kyle Dubas makes no apologies for being more "bullish" on Toronto's defence than others. That partly explains why he didn't go out and secure a top-four defenceman on the free-agent market or via trade to round out of the current group, funnelling the Leafs' financial resources more toward the offensive side of the ice.
Toronto's only acquisition for the blueline was Igor Ozhiganov, a career KHL player who, at age 25, will try and transition to North American ice for the first time. Outside of Ozhiganov, it will be Connor Carrick, Martin Marincin and Justin Holl duking it out for the spot next to Travis Dermott on the Leafs' third pairing. Regardless of who comes out on top, there haven't been enough significant changes on the backend to suggest it will be markedly better. But a good camp and preseason for the Leafs' defensive players could start to illustrate whether they're up to the task of helping Toronto contend this season.
3. Which goalie are the Leafs willing to risk losing?
Much like with their centre group, the Leafs have a depth of goaltenders that any team would covet. After starter Frederik Andersen, who played 66 games in the regular season last year with a .918 save percentage, the Leafs will have to sift through journeyman Curtis McElhinney and rising stars Garret Sparks and Calvin Pickard to eventually name his backup. Complicating the matter is that all three of those players require re-entry waivers for an AHL assignment, which may play into who ultimately wins the job.
Also like the Leafs' centres, each of Toronto's potential backups took a unique route to this point. McElhinney, 35, has been in the league since 2007, and behind Andersen since being claimed off waivers in January 2017. Last year McElhinney put up the best numbers of his career with 2.14 goals-against average and a .934 save percentage. Sparks has been in the Leafs' organization since 2012, mostly backstopping in the AHL. He played 17 games for the Leafs back in 2015-16 but since then has been honing his craft only in the minors, picking up the AHL's goaltender of the year award last season en route to a Marlies' Calder Cup win. Pickard was Spark's backup for the run, but had previously won the starting job for the Colorado Avalanche in 2016-17. He boasts a career .913 save percentage in 87 games.
Dubas said all three players will get a fair chance at proving themselves in camp, but only one can stick around in the NHL. So the question is: Which player could Toronto ultimately most stand to lose on waivers?
4. How long will Nylander Watch go on – and what ripple effect will his absence create?
William Nylander won't start training camp with the Leafs, and he may not finish with them either. But he will be a storyline unto himself until the restricted free agent gets a contract extension done. Toronto has to prepare in some fashion for the possibility Nylander won't be signed or physically ready by the time October rolls around, which means adjusting their offensive game plan now.
Nylander has 122 points in the last two seasons – the third-most among all Toronto's skaters – while playing a prominent role at 5-on-5 and on the power play. Replacing his contributions won't be easy for Babcock, but the coach does have options. Tyler Ennis will start camp in Nylander's usual spot next to Matthews, but if that doesn't yield results, Kasperi Kapanen could also be ready for a top-six role that has eluded him in recent years.
Babcock said on Thursday his power-play units won't be figured out in full until at least game five of the preseason, so addressing Nylander's absence there isn't as big a concern out of the gate. But developing chemistry is an important part of camp, and even the best intentioned coaches can fail to put players together who find it. Where a spark ignites for the Leafs as their line combinations are juggled will be worth watching.
5. How will the culture of the Leafs evolve under Kyle Dubas?
Like any new general manager, Kyle Dubas wants to put his own fingerprints on the Leafs – without negatively disturbing the culture already in place. In that vein, Dubas made the decision to move away from the more old-fashioned rules instituted during Lou Lamoriello's tenure as general manager, and will allow players to grow beards and "express themselves" (professionally) as they so choose. It's a small victory for the players, especially those who relish the chance to avoid shaving on a daily basis, but also a sign of how Dubas may be loosening the reins on his team and giving them more freedom to show individuality.
"It's always good to express yourself," Auston Matthews said on Thursday. "Hockey's a sport that maybe shies away from that, so it will be kind of nice to maybe see more of that in the game."
Whether a shift in attitude ends up translating to a more successful on-ice product for the Leafs remains to be seen, but it's an intriguing plot to monitor as camp goes on and players become more entrenched in a dressing room that not only includes a few new faces, but also perhaps doesn't promote the same homogeneity as before. ​