Former OHL owner says confidential side deal to lure player was a 'mistake'
Details of the payments to former Erie Otters forward Jeremy Gottzmann included in testimony filed in former players' lawsuit against the Canadian Hockey League, TSN Senior Correspondent Rick Westhead writes.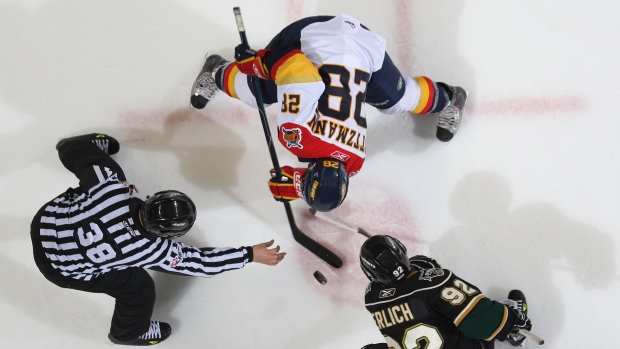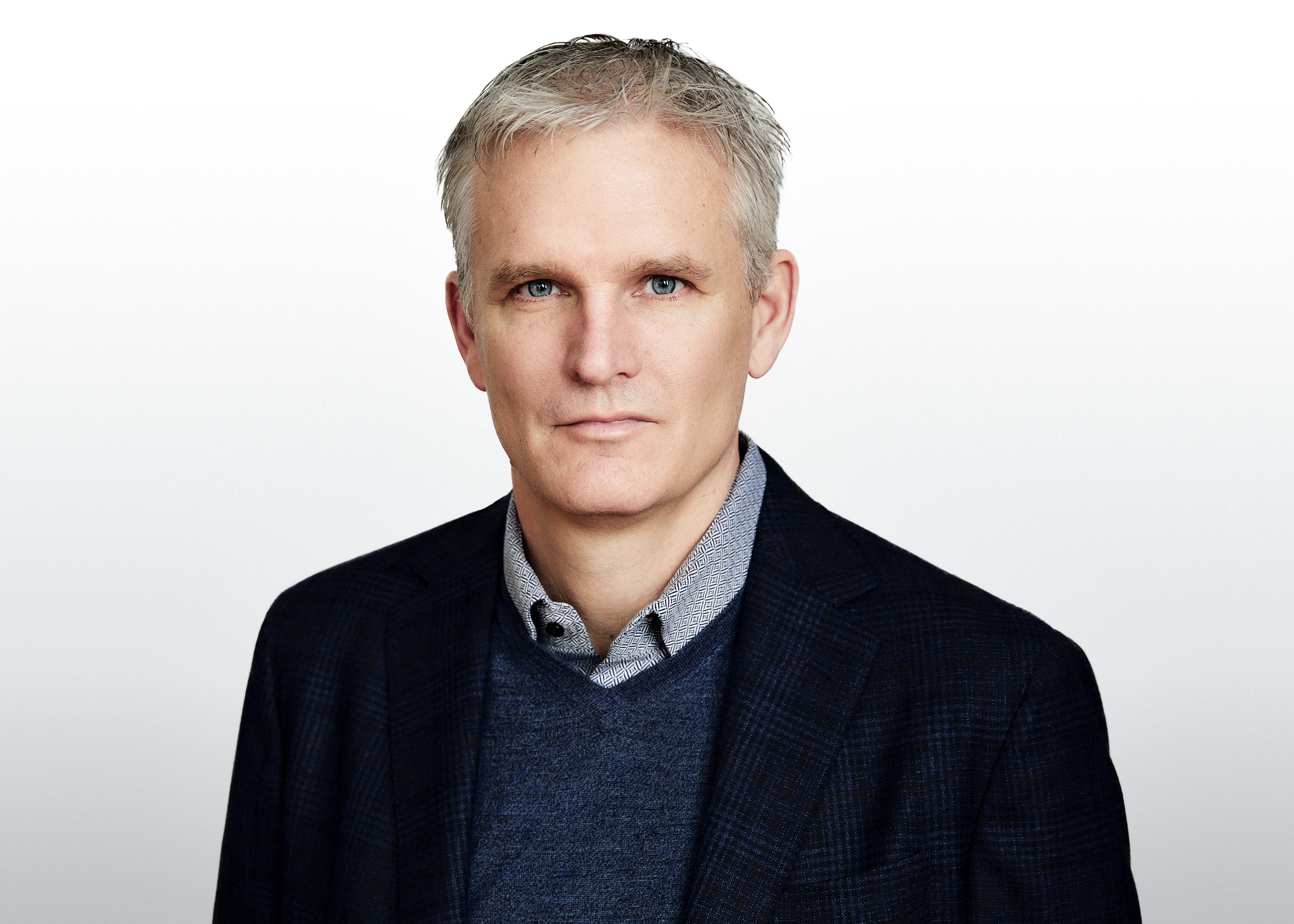 Sherry Bassin, a long-time Canadian junior hockey executive, gave one of his former players with the Erie Otters a side deal worth thousands of dollars that was not approved by the Ontario Hockey League.
Details of the payments to former Otters forward Jeremy Gottzmann were included in documents filed in Ontario Superior Court on June 28 and confirmed by Bassin, the Otters' former owner and general manager who has been involved in all levels of hockey for more than 40 years.
Bassin confirmed that he made the payments to Gottzmann.
"I made a mistake. I want to be public about it," Bassin said in a phone interview. "It is what it is. I didn't go through life being 100-per-cent perfect, obviously. ... I honestly believe that these players are looked after pretty well. I mean the conditions and travel … It's one of the best scholarships. [Gottzmann] obviously got his enhanced a little bit. It's too bad he wanted to be public and demean me, but I don't run from stories."
Gottzmann's testimony is being used by lawyers for former players as evidence that the 60 Canadian Hockey League teams are for-profit businesses that will go to extremes — even if it means breaking the CHL's rules — to attract the best players, win games and boost profits. Court filings also included testimony from another former OHL player about the prevalence of secret side deals and the contract of a former Quebec Major Junior Hockey League player that includes a bonus structure that was not permitted under league rules.
It's been almost two years since former Niagara IceDogs forward Sam Berg and former Saint John Sea Dogs and Tri-City Americans forward Lukas Walter filed lawsuits against the CHL, which is the umbrella league over the OHL, QMJHL and Western Hockey League.
The former players are asking an Ontario court to confirm that the 1,300 mostly teenaged players in the CHL are employees of their teams. If they are employees, Berg and Walter argue, then they ought to be paid at least minimum wage.
The CHL has argued that it is a development league featuring amateur student athletes. It has also argued that if it's required to pay damages to the players, some teams may go out of business.
Gottzmann, a forward who played with the Otters and Peterborough Petes, was selected by Erie in the second round of the 2009 OHL priority selection draft. Bassin gave the Burlington, Ont., native a confidential contract that went above and beyond the OHL's standard player agreement, Gottzmann claimed in a June 8, 2016, affidavit.
Gottzmann said the Otters agreed, as part of the standard player agreement he signed June 22, 2009, to give him a four-year educational scholarship worth $10,500 per year, money that would go to his tuition, other school fees and books. That agreement was approved by the OHL, he wrote. Gottzmann now attends Carleton University.
But he said the Otters also gave him a letter that promised he'd be paid additional compensation of $6,000 in cash, payable in four annual $1,500 stipends while he was in school.
"The letter… sets out an additional agreement which, to the best of my knowledge, was not disclosed to the OHL," Gottzmann wrote. "The letter provides 'it is also understood that this arrangement shall be kept confidential.'"
Besides receiving the cash payments, Gottzmann wrote that Bassin also agreed to contribute $800 each year — $300 more than was permitted by the OHL — toward the purchase of a career-ending disability insurance police.
"The Otters offered me this additional agreement because I was a top prospect," Gottzmann wrote. "All players know that some top prospects receive similar agreements. I believe all of the teams know that if they want to recruit a top prospect, they have to 'sweeten the pot.'"
Bassin confirmed that OHL teams are supposed to make payments of $500 a year per player towards their disability insurance policies. It's unclear whether the Otters could face any discipline related to Gottzmann's case, since Bassin is no longer working with the team.
"The amount paid to Mr. Gottzmann was not outside the amount of university expense (tuition, books and room and board) that the team was allowed to pay within league rules," CHL president and OHL commissioner David Branch said in an emailed statement to TSN. "Mr. Bassin did not take the normal steps in executing this particular contract, however, the amount was not outside league rules. I don't believe that there are any teams making payments that are outside the level of university support which they are authorized to provide."
Some major junior teams in recent years have been accused of giving star players side deals to sign in the CHL instead of committing to an NCAA team. In 2012, the Windsor Spitfires were fined $250,000 and lost two first-round and two second-round draft selections after they violated the OHL's player benefit and recruitment policies.
New court filings in the CHL litigation also raise questions about the due diligence conducted by teams over living conditions in the homes of billet families.
Gottzmann wrote in his affidavit that some of his teammates told him they had to ask permission to eat food in their billets' homes, and that the pantry and cupboards were locked.
"I support this class action lawsuit because I believe players should be fairly compensated for their hard work, for their sacrifices, and for the risks they take," Gottzmann wrote.
John Chartrand, a former goalie with the Niagara IceDogs, Barrie Colts and Belleville Bulls, made similar claims in his June 9, 2016, affidavit.
Chartrand wrote that when the IceDogs sent him to play with a junior team in Huntsville, Ont., he billeted with a local man who lived with his girlfriend.
"I was forbidden from shutting any doors in the house, including my bedroom, so that [my billet] could monitor me at all times, including while sleeping," Chartrand wrote.
Chartrand, who is also suing the Barrie Colts because he says he was forced to return to the ice too soon after he was injured in a car accident in December 2010, wrote that he was also aware of star players being given additional money besides what their standard players agreement allowed for.
"When I played for the IceDogs, Billy Jenkins, a star player drafted 25th overall in 2010, was paid $400 in a paycheque while I received $100," Chartrand wrote. "Billy showed me his paycheque when we were driving home on a pay day. When I played for the Bulls, Malcolm Subban, a star player whose brother P.K. Subban played for the Bulls before becoming an NHL star, claimed during a conversation with me to receive $0.50 from every Bulls ticket sold."
Also filed in Ontario court was a copy of a QMJHL player's contract. The contract – the player's name and team has been redacted – calls for the team to cover $2,000 worth of training expenses each summer and includes a series of bonuses. The player was scheduled to receive $5,000 if he was selected in the first round of the NHL draft, $2,000 for being named CHL player of the year, and $1,000 for being selected for Canada's world junior team.
The CHL has not responded to the specific claims made by Chartrand or to the details of the QMJHL player contract.
But the CHL has also filed volumes of documents in its defence, including testimony from current and former players, the parents of former players, team executives, and Branch.
A court hearing is scheduled for November before Ontario Superior Court Justice Paul Perell to debate whether the junior hockey case should be a class action. CHL officials have claimed any judgment might be a death sentence for some teams.
WHL commissioner Ron Robison wrote in an affidavit that one-third of teams in his league lose money. For the 2013-14 season, seven teams lost between $80,000 and $900,000 each.
The Tri-City Americans, owner Bob Tory testified, lost $158,662 in 2013-14 and $197,036 the year before. The Americans, Tory wrote in an affidavit, generated $2.9 million in revenue but still had to get a short-term loan in 2014-15.
It's a similar story in Prince Albert, Sask., where the Prince Albert Raiders lost $210,000 in 2013-14, even though the team made the playoffs, testified Gordie Broda, a Raiders governor.
"The team already has a tough time recruiting players to Prince Albert," Broda testified in a Dec. 18, 2015, affidavit. "In my opinion, reducing the amounts provided to player as well as the costs spent on coaching and trainers, which is what would need to happen for the team to pay retroactive wages or wages going forward to players, would be devastating from a recruitment perspective. Without being able to attract top players to Prince Albert, the team would eventually become uncompetitive and would likely have to leave the league."