Former tough guy Thompson redefining himself as a coach
He was known as an enforcer in his NHL days, but now Rocky Thompson brings a much different perspective to the table. As TSN senior hockey reporter Frank Seravalli writes, it took another former enforcer in Bob Boughner to recognize his abilities and make him the new head coach of the OHL's Windsor Spitfires.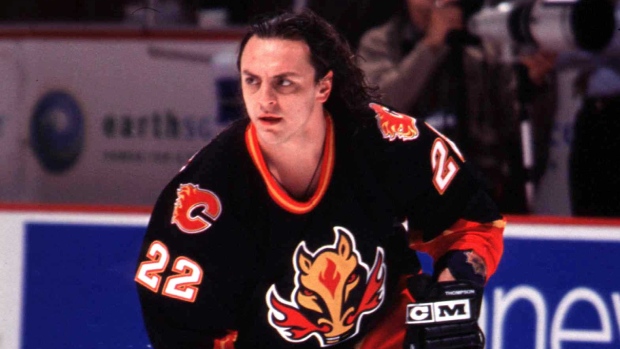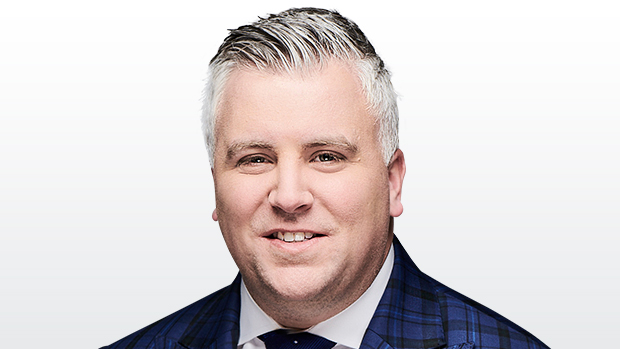 Rocky Thompson's knees were shaking.
The former Edmonton Oilers assistant was sitting in a ballroom packed with 400 others at the annual NHL Coaches Association symposium last month in South Florida. His job was to follow guest speaker Scotty Bowman, whose name is etched on the Stanley Cup as many times (14) as Thompson had NHL fights.
So the first thing Rocky Thompson needed to do when he stepped to the podium was dispel the notion of Rocky Thompson.
"I know the perception of me," Thompson said. "I'm not ignorant. I had to get the elephant out of the room. People know the type of player I was. I wanted to change the conversation."
Thompson showed a 17-year-old clip of the most memorable bout in his 25-game NHL career. Then a member of the Calgary Flames, he downed New Jersey' enforcer Krzysztof Oliwa before throwing his hands up in the air as the Saddledome crowd roared.
"My hair was all over. It looked like I was flexing," Thompson said. "I looked like a mad man."
The room full of NHL coaches and wannabe NHL coaches laughed.
The announcer in that clip got his name wrong, calling him "Rocky Trottier." If you didn't watch him fight, you probably don't remember Thompson's fleeting NHL pit stop. He spent more time in the penalty box (117 minutes) than he did on the ice (36 minutes).
His past out of the way, Thompson moved on to a presentation on modern-day offence in the NHL.
He blew the audience away, so much so that fellow former NHL tough guy Bob Boughner caught up with him afterward to see if he was interested in an opening with the OHL's Windsor Spitfires. That was June 25.
Thompson, 37, was hired as the 25th head coach in Spitfires history less than 10 days later.
"What he said really hit home with me," said Boughner, who finished with 1,382 penalty minutes in 630 career games. "People like to stereotype in our game. I never knew him before that, only knew of him. He was a bit of a wild man on the ice.
"Then you listen to him, he's not only tough, but he's pretty intellectual. He's a big-time family guy. Like other coaches, he's a great X's and O's guy. But he's got values and principles."
Unlike other coaches who made their presentation in Florida, Thompson didn't have someone there to help him. He didn't have a video guy and did his own telestrator work. He was the first presentation of the day. Knowing full well other coaches in the room have "been at the game longer than I've been alive," Thompson set his sights on shedding a little light on new topics, not reinventing the wheel.
"It's not all that complicated, just the evolution of the game based on how we're defended against in the NHL today," Thompson said. "We need to open up new areas of the ice. Before, everyone was told never to cut to the middle, it's better to drive the puck wide. Well, with the limit on headshots, players can now cut to the middle of the ice with less fear, where there is more ice."
Thompson noticed the Blackhawks, Red Wings and Lightning found success with that theory in the Stanley Cup playoffs. He validated what his eyes saw with analytics and hard data.
"The ultimate compliment you can have is to see long-time NHL coaches writing down notes," Thompson said. "You provided them with information or ideas worth writing."
Tampa Bay's Jon Cooper and Washington's Barry Trotz both approached him afterward to introduce themselves and congratulate him.
He really struck a chord with Bougher, who had to dispel the same fighter/lunkhead notion in Windsor. He headed a new ownership group that bought the Spits in 2006, two months before his NHL career ended with the Avalanche.
Boughner, then 35, installed himself as the Spits' head coach that fall. The following season, he turned the struggling team into a powerhouse, with their second-best regular season finish in franchise history. He was named OHL coach of the year in 2008 and 2009 and guided Windsor to OHL and Memorial Cup championships in 2009 and 2010.
"When he approached me, he asked me if I was interested in being a head coach," Thompson said. "I didn't think there was an opening - I only knew him as the head coach. It's been a dream of mine to become a head coach. I told him I'd love to have a chat with him. It was one of those relationships that instantly clicks - you know you're in the company of the same type of people as yourself."
Boughner was set to leave Windsor this summer to join former Spitfire Peter DeBoer and the San Jose Sharks as an assistant coach. It just wasn't quite official yet. He and his partners interviewed other candidates for the Spitfires job in South Florida during the week of the draft. They even flew a few to Windsor for formal interviews.
After interviewing Thompson again in Windsor, Boughner and his partners looked at each other and "knew we had our guy."
"I asked him a question about team bonding, and whether he felt that was important," Boughner recalled. "He said 'Yeah, that's all great. Of course we'll go on a bonding trip and we'll do that. But for me, bonding is every day with the players, teaching them how to become a family.' I knew he was the right guy."
Thompson hasn't fought in the NHL since a preseason game on Sept. 20, 2003. He once squared off against the most famous heavyweights of the day, like Donald Brasher, Brantt Myhres and Stu Grimson. He played both forward and defence in the same season "as a result of not being very talented," doing anything he could to potentially increase his playing time.
Now he wants to make it back to the NHL as a head coach. A long journey waits, but his untraditional route has already been paved by Dale Hunter, Craig Berube and even Boughner.
"I went there to change the conversation of who Rocky Thompson is," Thompson said. "There is no such thing as a cookie-cutter coach anymore. Trotz is a career coach. Cooper became one later in life. One thing that stuck with me is what Mike Babcock told me afterward: 'Some of the best coaches were not the best hockey players.' I never invented anything. I was just smart enough to listen along the way."
Frank Seravalli can be reached at frank.seravalli@bellmedia.ca.