Forsling, Motte forcing roster decisions for Blackhawks
It's too early in training camp for the Chicago Blackhawks to make any final roster decisions, but young players Gustav Forsling and Tyler Motte have provided the team with some "wow" moments as they trend towards earning spots. TSN's Bob McKenzie writes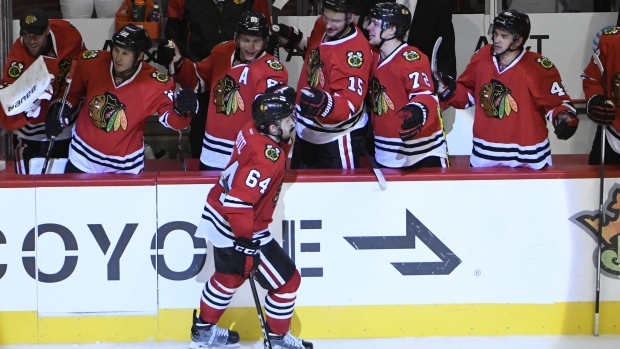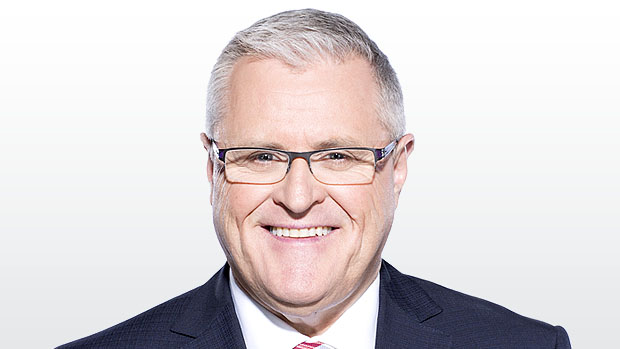 It's too early in training camp to say Gustav Forsling is going to make the Chicago Blackhawks' opening-day roster.
But it is fair to say the 20-year-old Swedish defenceman is one of two young Hawks who have given management and coaching staff alike some "wow" moments in training camp.
The other is 21-year-old forward Tyler Motte, who is trending towards earning a roster spot up front.
Forsling, meanwhile, has at least put himself into the discussion for one of seven or eight Blackhawk roster spots on the blueline, perhaps surprisingly so.
Forsling has always been considered something of a prospect, since Vancouver drafted him in the fifth round of the 2014 draft and he starred for Sweden at the 2015 World Junior Championship, just before Chicago acquired him for Adam Clendening in a Jan. 29, 2015 deal with the Canucks.
Clendening is long gone from Vancouver after playing only 17 games for the Canucks. Clendening was part of the Brandon Sutter-Nick Bonino trade with Pittsburgh, but was subsequently traded from Pittsburgh to Anaheim, waived by Anaheim and picked up by Edmonton. He signed this past summer as a free agent by the New York Rangers and is on his fifth NHL team at the age of (almost) 24.
Forsling will be playing in his fourth NHL pre-season game tonight in Detroit. He's been impressive so far, showing poise and maturity far beyond his years. He was named the top player in Swedish junior hockey last season but even early NHL pre-season games are a huge step up in competition.
By all accounts, he has handled it masterfully, looking poised and calm in all situations. He's done a good job reading plays both with and without the puck. His gap control has been strong and to say that head coach Joel Quenneville, amongst others, has been mightily impressed is something of an understatement.
But with NHL stars and veterans starting to play more games now, the level is going to go up and it will be up to Forsling to prove he can rise with it. If Forsling doesn't make the Hawks, he is slated to return home to play in the Swedish Elite League.
It looks like Duncan Keith, who skipped the World Cup and all pre-season games in Chicago thus far while rehabbing a knee injury, will be cleared to play pre-season games sometime this week. Assuming all goes well, he's expected in the opening-night lineup.
Keith will be with his familiar partner Nik Hjalmarsson, although the latter has a disciplinary hearing tomorrow with NHL Player Safety for a high hit on St. Louis Blue Ty Rattie last night.
Old new face Brian Campbell and veteran stalwart Brent Seabrook are likely to be the Hawks' second pair. Trevor van Riemsdyk can be written in as Chicago's fifth defenceman and veteran returnee Michael Rozsival will assuredly be one of the seven or eight.
Quenneville hasn't decided yet whether they'll carry 13 forwards and eight defenceman or 14 forwards and seven defencemen.
In any case, Forsling will be competing with 26-year-old Czech newcomer Michael Kempney, 22-year-old Ville Pokke as well as 24-year-old Erik Gustafson (41 games) and 24-year-old Victor Svedberg (27 games), who both saw some NHL action with Chicago last season.
So Forsling may be in tough in that regard but he has most definitely made an impression with the Hawks and remains in contention for one of the available spots on the Chicago blueline.