#FranklySpeaking: Prust on Canucks' collapse
Vancouver Canucks forward Brandon Prust has been through ups and downs before. TSN senior hockey writer Frank Seravalli talked to Prust about the Canucks' struggles, how to right the ship, and his fight card.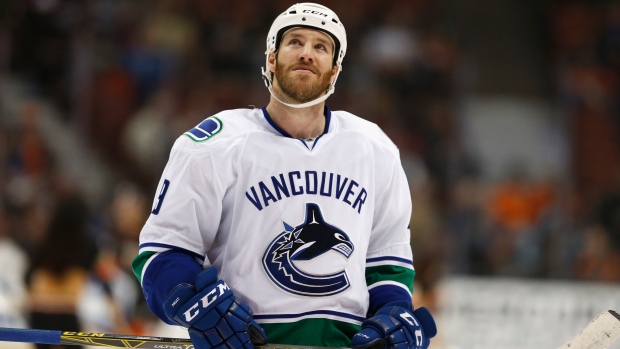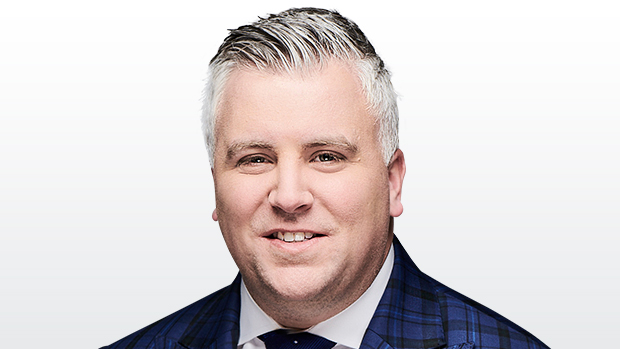 PHILADELPHIA - Two weeks ago, after the Vancouver Canucks were blasted by the Anaheim Ducks, Canucks' GM Jim Benning told the Vancouver Sun it was the most disappointing loss of his tenure.
Benning questioned the Canucks' toughness and unity, saying they didn't "stick up for one another when someone was picking on one of our guys."
Vancouver has only spiraled further out of control since. Over the last month, they've plummeted from a tie for first place in the Pacific to 13th in the Western Conference.
The Canucks (11-13-8) have just four wins since Nov. 10. And after Tuesday's shellacking in Minnesota, it's impossible to tell whether the Canucks have hit rock bottom. They will only be halfway through a six-game road trip after Thursday night's stop against the Flyers.
Vancouver sorely misses Brandon Sutter, Dan Hamhuis and even Luca Sbisa, out due to injury. Having those players sidelined has exposed Vancouver's dearth of depth. Chris Tanev and Alex Edler are overwhelmed. Goaltender Ryan Miller has been left out to dry. Young players Jared McCann and Bo Horvat look lost at times. McCann, 19, told the Vancouver Province recently he's had trouble sleeping at night during his now 13-game scoring drought. Promising rookie Jake Virtanen has been loaned to Team Canada for the World Juniors and might not be back this season.
The list goes on and on.
Brandon Prust, 31, has been through these ups and downs before. The first-year Canuck has seven points in 21 games since arriving in Vancouver via trade last summer.
Here are five minutes with Prust on the Canucks' struggles, how to right the ship, and his fight card this season:
TSN: How do you self-diagnose what's been happening with the Canucks of late?
Prust: "It hasn't been that easy to pinpoint. It's kind of been a bunch of things. We've had some ups and downs. We've had some times we've looked great, where I think we look like a Stanley Cup contender. Then we've had slumps where we feel like a bottom-feeder. You know, we're in one right now. It's about getting out of slumps as fast as you can. We're struggling to put the puck in the net. There's a lot of games that we've been in. There's been a lot of games we feel like we deserved to win, but we haven't scored on our opportunities. (Tuesday night) that wasn't the case at all. It was pretty lopsided. We have to rectify and realize what we're doing wrong, getting our compete and battle level up."
TSN: You've had a few games during this run where your team was almost never in it from the start of games. Can you put your finger on why? Is it a preparation issue?
Prust: "I think we're well prepared. We've talked about getting off to a good start, something that every team focuses on, setting the tone. We just haven't done that."
TSN: What do you say to a guy like Ryan Miller after Tuesday's game in Minnesota?
Prust: "I mean, games like that happen. They happen to everybody in the league. They happen at any given time. It's a game that you learn from. It's one of those games that Millsy knows we're going to pick him up. We don't have to go give him a huge and apologize. We have to pick him up by winning the next couple and making life a little easier for him."
TSN: Invariably, when you're in a spiral like this, fans and media start to percolate about Willie Desjardins' job security. With each loss, the chatter mounts. We've had two coaching changes already and it isn't Christmas yet. What do you make of that?
Prust: "I don't really listen to media. I don't listen to radio. I don't read newspapers. I don't even really watch a lot of hockey - but I'm sure some guys do. This is not a coaching thing. It's the players. It's us. We need to be better. We know that. It's on us to take responsibility."
TSN: What's the first step to doing that and getting this team back on the rails?
Prust: "We need to get everyone on the same page. We have to realize this is what we have to do. There is no other option. This is it. And we've got to do it now."
TSN: We're 32 games into the season. Is this team a playoff team in your mind?
Prust: "Yeah, for sure. We haven't been playing great lately. Fortunately enough, there's still a lot of time to turn things around. We're not too far out. I think it's just a few simple adjustments. We have to realize as bad as things have been lately, we can still turn this thing around and start making a push."
TSN: How do you describe the mix in the Canucks' locker room? It seems like an interesting one - almost seems like a roster halfway in transition. You have the Sedins, a handful of other veterans like yourself, and then a bunch of young guys.
Prust: "I like our mix. I think we have a great group of guys. We have a lot of good personalities. We all get along. We have some older guys, but everyone is trying to show the young guys the way. And those guys are bringing some energy. I like the guys and the camaraderie."
TSN: How has your transition been from Montreal to Vancouver? It's never easy getting traded, but you seem to have adjusted pretty well.
Prust: "It's been good. It's a great organization and great group of guys. They've made it really easy on me. And moving to a city like Vancouver is obviously not too difficult. Getting familiar with your team and the system and the changes - there are a lot of differences from what I'm used to - so I'm still getting used to that. Other than that, it's been a pretty good transition."
TSN: Did you know you have the third-most fights in the NHL this season?
Prust: (laughs) "Hmmm. I did not know that. What do I have, five?"
TSN: Yes, two behind Colorado's Cody McLeod. Fights are occurring this year half as frequently as they did in 2008-09, according to HockeyFights.com, yet you are still on-pace to match that season's total (16). We wrote something earlier this month about the state of the NHL five years from now. Do you think there will be fighting in the NHL in 2020?
Prust: "Well, they could make a rule change where they don't allow fighting, but if they don't, I think there's always going to be fighting. I think the people who know hockey and understand the game know that fighting should still be part of the sport."
Frank Seravalli can be reached at frank.seravalli@bellmedia.ca.