GM meetings notebook: No push to change Hart Trophy definition
NHL general managers appear to have no appetite to change the wording that defines hockey's most prestigious individual trophy, Frank Seravalli writes.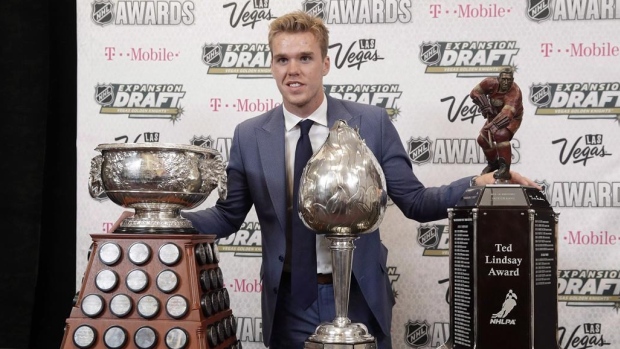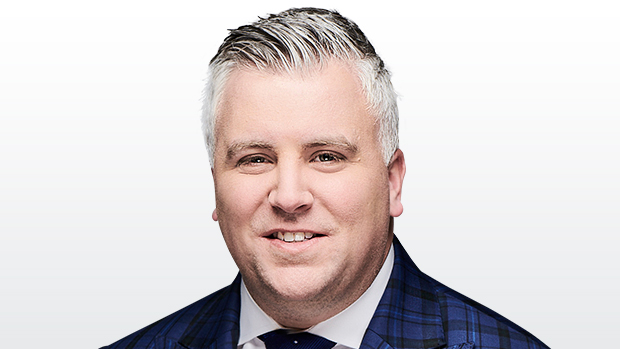 BOCA RATON, Fla. — The NHL awards were one item on the GM meetings' agenda that got washed out by the wave of goaltender interference discussion.
One thing that won't be changing any time soon is the definition of the Hart Trophy.
NHL deputy commissioner Bill Daly said Tuesday he does not believe GMs have an appetite to change the wording of the award's definition, which has not changed since hockey's most prestigious individual trophy was introduced 94 years ago in 1924.
The Hart Trophy is awarded annually to the "player judged most valuable to his team," though there is debate about whether it should be that of most valuable player or instead most outstanding player.
TSN informally polled some of the NHL's most senior managers and none expressed any concern with the current definition. One politely abstained.
"I'm the wrong guy to ask," Maple Leafs GM Lou Lamoriello said. "I think the MVP is the team."
Keeping with tradition is one reason no one expressed interest in change. Another is that an award already exists for hockey's most outstanding player in the Ted Lindsay Award, as voted by members of the NHL Players' Association.
Connor McDavid won both the Hart and Ted Lindsay last season. The last time the awards were split was 2013, when Alex Ovechkin took home the Lindsay and Sidney Crosby captured the Hart, which is voted on by members of the Professional Hockey Writers Association.
McDavid is at the centre of the Hart debate this season. He is third in the NHL in scoring with 90 points ¬– his numbers are even better than last year, on a significantly worse team – but the Oilers will be eliminated from playoff contention in March.
The last player from a non-playoff team to win the Hart Trophy was Mario Lemieux in 1987-88, when the Penguins missed by one point, but he lapped the field in scoring.
The knock against McDavid's Hart candidacy, based on the current definition, has been that he must not have provided that much value with the Oilers in 24th place. McDavid is unquestionably in the conversation as the NHL's most outstanding player though.
Avalanche GM Joe Sakic, the 2001 Hart Trophy winner, said he doesn't believe the current definition needs fixing.
"As far as I'm concerned, Nathan MacKinnon checks all of those boxes, as both the most outstanding player and most valuable to our team," Sakic said this week. "I don't know how you could ask him to do any more than what he's done for us this year. He's been unbelievably good from start to finish."
REST AND RELAXATION?
Another agenda item that didn't make it up for discussion was the rule regarding the "resting" of players late in the regular season. This has been a hot-button issue in the NBA and NFL at times, but has rarely come up in hockey.
Daly said there is language in the collective bargaining agreement requiring teams to ice the most competitive roster possible, but does not foresee an issue. After all, teams comfortably ahead in the standings have "earned" the right to rest players when they see fit.
The Nashville Predators, the first team to clinch a playoff spot, have raised an eyebrow or two by cycling players through their lineup in recent weeks. Coach Peter Laviolette scoffed at the notion of rest, but instead called it "maintenance." The players who have sat out, including Roman Josi, Kyle Turris, Craig Smith, Kevin Fiala, Scott Hartnell and Mike Fisher, were all officially available and would've played if it was the playoffs.
"I don't think it's an issue in our sport," Jets GM Kevin Cheveldayoff said. "To be honest, we've had so many injuries. We'd love to get all of our guys on the ice at the same time for as many games possible before the playoffs."
TWO MINUTES FOR CHALLENGING
One wrinkle to keep in mind for the summer is a potential two-minute penalty for coaches who incorrectly challenge a goal for goaltender interference.
That change was instituted for the start of this season for offside challenges and has resulted in a nearly 50-per-cent reduction in the number of calls. Of the 18 penalties issued for the incorrect challenge, the opposition has scored on eight of the ensuing power plays.
NHL senior vice-president Colin Campbell did not seem to support a similar change for goaltender interference since it is subjective, unlike the black-and-white offside rule, but there was support for it.
"It's a possibility," Daly confirmed. "It was discussed as one possibility in the meeting, but let's defer that until the summer and see how we want to approach that as a rule."
THE JOFFREY 'LOOPHOLE'
The NHL clarified the use of long-term injury relief and roster management with regard to the injured list, specifically with regards to Toronto's Joffrey Lupul and Nikita Soshnikov as well as Chicago's Marian Hossa (allergic reaction to equipment).
"We've gone through a thorough review process," commissioner Gary Bettman said. "If we think there's an issue, we investigate, look into it, and, if necessary, do our own evaluation."
Some GMs wanted a more thorough explanation of why those teams were allowed to receive the benefit they did, even though the NHL already ruled those transactions were salary cap compliant.
"It's not to call into question anyone's integrity or judgment," Daly said. "It's to make sure the CBA's integrity is maintained. All the issues that were raised were looked into."
Bettman followed that up by asking GMs to stop complaining through the media: "All they have to do is call us and we'll answer."
BOCA BITES
Daly said next season's salary cap projection of $78 to $82 million, up from $75 million this season, has not changed. "There's healthy revenue growth," Daly said, "but it will all come down to what we negotiate with the players' union" … Daly said the NHL has an "idea" on how to realign the Western Conference should Seattle be granted an expansion franchise in 2020, but declined to reveal specifics. "You'd try to minimize the amount of teams you might have moving," Daly said. With eight in the Pacific and seven in the Central, the easiest move in that case, would be to move one to the Central – maybe Arizona? – to balance it out, even if there is no ideal geographical fit … GMs were officially told by the NHL that a potential expansion draft for Seattle would have the same format and protection requirements as Vegas in 2017 … Bettman said the NHL is "still finalizing arrangements" to play games in China next season.
QUOTABLE
"The coach's challenge really probably shouldn't have been used 170 times. There were lots of times a coach issues it when we're really using it to correct a glaring error – not an argument over whether it could've been or might not have been. The answer is it should've been used when it's a completely blown call. If you're issuing a coach's challenge when it isn't clear cut, you should expect that you're probably not going to get the determination that you want."
— Bettman on the coach's challenge.
Contact Frank Seravalli on Twitter: @frank_seravalli