Hainsey will be vital as Leafs look to slow Bergeron line
Veteran defenceman is the only player in the Maple Leafs room to have his name on the Stanley Cup, Kristen Shilton writes.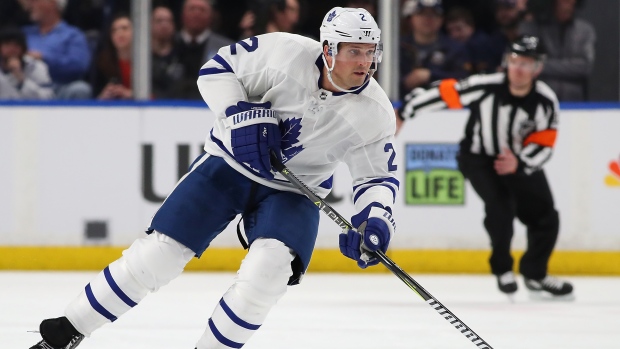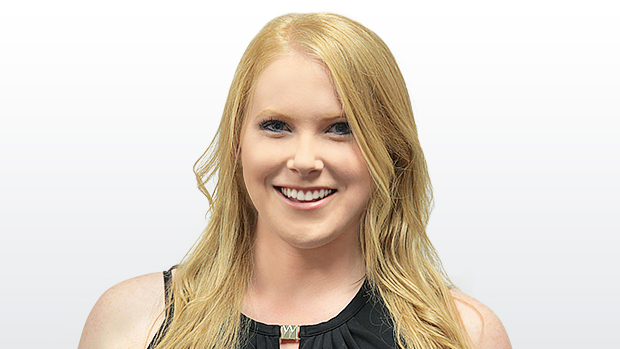 TORONTO – Ron Hainsey is known as a great communicator. When patrolling the Maple Leafs' blueline, Hainsey's voice can be heard to the rafters directing traffic, his stick moving animatedly in time as he dictates where teammates should be.
After 15 years in the NHL, Hainsey's reputation as not only a workhorse defenceman but a vocal leader is well established. But as rookie Travis Dermott figured out earlier this season, Hainsey doesn't always need words to get his point across.
"When I first got [called up] I went out after the penalty kill and he grabbed me by the sweater at the faceoff and pulled me where I needed to be," Dermott recalled with a laugh after practice on Tuesday. "He made sure I knew exactly what to do – even if I thought I already knew it, he was showing me again. He's a guy where he makes everyone around him better."
That's exactly what the Leafs hoped for when they signed Hainsey, 37, to a two-year, $6-million contract last summer. Not only did they see him as an optimal partner for 23-year-old Morgan Rielly and integral piece of their penalty kill, Hainsey was also fresh off a Stanley Cup run with the Pittsburgh Penguins, where injuries necessitated the natural left shot switch to the right side on Pittsburgh's top pairing.
Hainsey is the only player in Toronto's room to have his name on hockey's holy grail, making him a source of invaluable knowledge as the Leafs gear up for Game 1 of their first round Eastern Conference playoff series against Boston on Thursday.
Players have asked about the Penguins' run all season long, but for all the times Hainsey is happy to chat at length about general advice, he's been less forthcoming about those career-defining two months last spring.
"We've had those conversations, but I don't know if you know Ronny – he doesn't like to go too far into detail [about it]," Rielly joked. "From what he says, it all kind of comes down to timing and there is luck involved. In order to win like that, a lot of things have to line up nicely. It has to be a combination of that and it has to be a great team. That's about all I could get out of him."
"The biggest thing I would say is that going into the series there will most likely be big momentum swings, things that change the game, whether it be penalties or fluky goals or the power play gets hot," Hainsey offered. "You find out how hard it is to close out someone when they're desperate and they have nothing to lose."
Rielly had everything to gain from Hainsey slotting next to him last fall, and proved it by putting together the best season of his career. Rielly credits the highly communicative relationship he and Hainsey have forged on and off the ice for aiding his development in a career-high 52 point season, during which his plus-minus improved from minus-20 last year to just minus-4 this season.
"The roles between him and I are very clear. He knows what he likes to do, I know what I like to do, so we talk about that kind of stuff and make each other better," said Rielly. "When you have that kind of relationship with a guy and spend a lot of time together on the ice, I think it can help."
Looking ahead to the series against Boston, Hainsey's on-ice leadership will be critical to trying to handle the Bruins' potent top line of Patrice Bergeron, David Pastrnak and Brad Marchand, as well as bolstering the Leafs' kill against the league's fourth-best power play.
Over 80 games this season, Hainsey led the NHL in short-handed minutes per game (3:58) and has played 48 more minutes short-handed than the next closest player, who happens to be Bruins' blueliner Zdeno Chara. But whether at even-strength or with the extra man, Hainsey is cognizant that the Bergeron trio can burn you in a hurry.
"They have these automatic plays, especially on that side with Bergeron and Pastrnak, where you think they might do one thing and then there's a no-look pass to one of them for a one-timer," Hainsey said. "I don't know where they're going a lot of the time, which makes it very challenging. Best-case scenario is keeping them out of our zone as much as possible. If they get time and space, they have the ability to make plays against whoever it is."
One other pearl Hainsey would share about past playoff success is how, no matter how terribly one game may go, no mistake should be considered fatal ("You have to win four [games], right?"). That's what coach Mike Babcock likes about Hainsey, not just how he leads the Leafs but how many of the team's flaws he helps to vanquish.
"He's like the human eraser," said Babcock. "Any mistake you make he just stands there and puts his stick on it. Chara is the same way. They know where to stand, where to play, and they've made their mistakes…he's an important guy for us. You have lots of plans going into off-season every year about what you're going to do and who you're going to acquire and it never works out. Then once in a while you get lucky."​