Hamilton fits Flames' rebuilding plan
Like everyone else, Bob Hartley heard the whispers about Dougie Hamilton, that he might somehow be on the market. Hartley, awarded the Jack Adams Trophy on Wednesday in Las Vegas as coach of the year, responded by firing up his computer.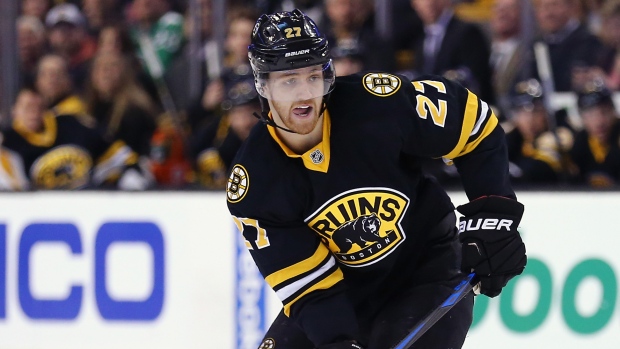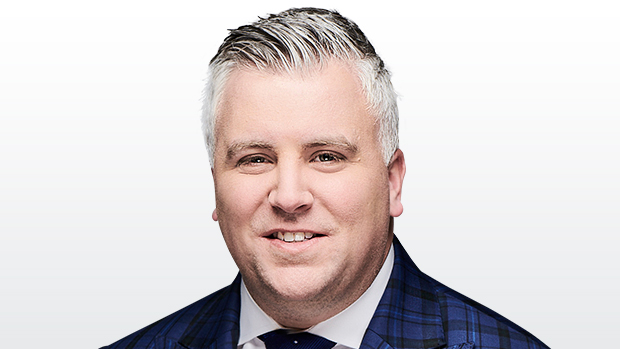 SUNRISE, Fla. — Like everyone else, Flames head coach Bob Hartley heard the whispers that Boston Bruins defenceman Dougie Hamilton might somehow be on the market.
Hartley, awarded the Jack Adams Trophy on Wednesday in Las Vegas as coach of the year, responded by firing up his computer.
"We watched many shifts, many videos," Hartley said. "We've watched him. We played against him. We feel that his game is very similar to our game. That's what made him so attractive to us."
That Hamilton is only 22 and still developing into a No. 1 defenseman in the NHL was extra motivation for Calgary general manager Brad Treliving, who didn't even need to give up a roster player to land the restricted free agent via trade.
Calgary's sacrifice – the 15th, 45th and 52nd picks in this year's draft - left most of the rest of the league's managers slack-jawed. More teams would have been interested at that price; some teams held even better assets to offer. The draft picks could only return an 18-year-old projection, not a 22-year-old sure-thing.
Bruins general manager Don Sweeney said he moved Hamilton not because of fear of an offer sheet, but because he got the sense the young defenceman would not be "comfortable long-term." While Hamilton somehow does not fit Boston's rebuild, he will have time to get comfortable in Calgary in his role as the future centerpiece.
Hamilton is the perfect fit in Calgary. He won't be asked to do all the heavy lifting, since he'll have help from Mark Giordano and T.J. Brodie. He fits the age group with Sean Monahan, Sam Bennett and Johnny Gaudreau. He plays up-tempo, helps activate the rush and is strong in denying zone entries at his own blue line.
Hartley said the beauty of Hamilton is that he isn't a deviation of the rebuild that was first set in motion in late 2013 when Brian Burke was hired as president of hockey operations.
"There is so much potential," Hartley said, practically salivating. "It's quite an acquisition for us."
There is, of course, still a contract to work out. Reports indicated Hamilton is seeking $5.5 million per season, which sounds close to fair market value - even though he is an RFA.
Treliving was not permitted to talk to Hamilton's agent, J.P. Barry, before the trade, but got a good sense of the landscape from Sweeney. Treliving met with Barry on Friday night at BB&T Center to setup the framework of a deal.

The push to sign Hamilton before July 1, which would prevent another team from presenting an offer sheet, will not be an issue. This deal will progress quickly.
"It's not a concern that we won't come to a good conclusion," Treliving said. "I've got a great relationship with J.P."
Calgary's defense corps in now at least in the conversation, with the Blues, Rangers and Lightning, as top unit in the league.
Two of Canada's Top 10 defensemen – Giordano and Brodie - plus Hamilton is a heck of a top half, fleshed out by Kris Russell, Dennis Wideman, Deryk Engelland and Ladislav Smid.
It's hard to imagine a rebuild going much better than that.
"We made our blue line bigger, faster, younger," Hartley said. "There's no shortage of skills in Dougie Hamilton …but the process is still far from over. There are no guarantees in rebuilds. Just because we went to the second round last year doesn't mean we'll do the same."
Frank Seravalli joins TSN.ca this week from the Philadelphia Daily News, where he covered the Flyers for six seasons. He can be reached at frank.seravalli@bellmedia.ca.