Hockey's hits and misses from 2015
As the calendar flips to 2016, TSN Senior Hockey Reporter Frank Seravalli takes one last look back at the winners and losers of the past 12 months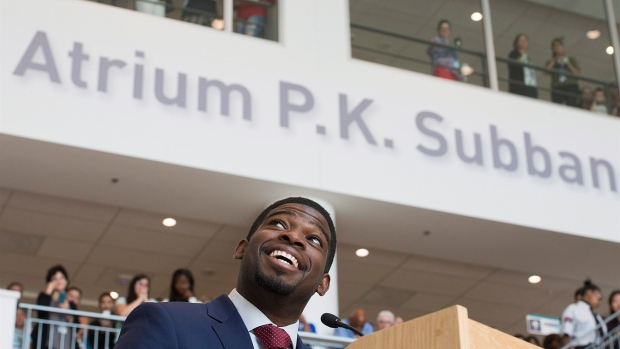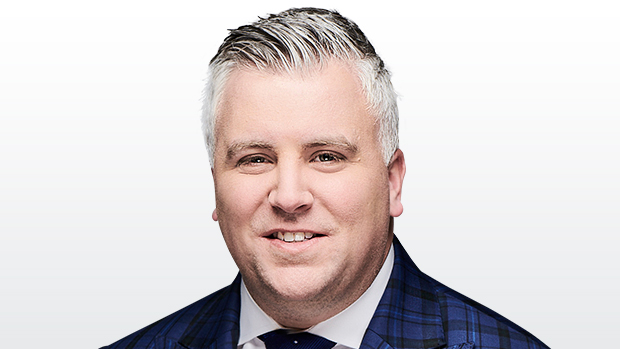 Before pretending to remember the words to Auld Lang Syne again when the ball drops on 2016, let's take a minute to recall the year in hockey.
To help you do that, we've assembled a list of 10 Hockey Hits and Misses from 2015:
1. HIT: Brendan Shanahan. The jury is still out on Shanahan's decision to hire Lou Lamoriello, but coaxing Mike Babcock from Detroit to Toronto was the biggest non-lottery boon of the calendar year for any NHL team. Babcock, 52, has already made the Maple Leafs more competitive than just about anyone imagined this season. The no-excuses, lunch-pail mentality he's instilling will go a long way toward restoring legitimacy in the Maple Leaf crest.
MISS: John Davidson. Three months into an abysmal season, the Columbus team president and general manager Jarmo Kekalainen have yet to find the root of the toxic mix in the Blue Jackets' dressing room. Or, if they have, they haven't done anything yet to eradicate it. Columbus was built to be a playoff team. The Blue Jackets sit in 30th place as the calendar slides to 2016 - and the Columbus Dispatch hinted this week at the team's "attitude of contentment." No one is advocating a move solely for the sake of one - no opposing GM will throw a life raft to Columbus now – but it's clear this mess is a lot bigger than axed coach Todd Richards. A major shakeup is desperately needed to alter the course of one of pro sports' most anonymous franchises.
2. HIT: Jaromir Jagr's mullet. Jagr is not only breaking NHL records at the age of 43, but his decision to regrow the moo-lay has also revived his status as a cultural icon.
MISS: Brent Burns' beard. It's admittedly tough to toss a miss at one of the most popular and fun-loving guys in the league. It's just that, well, Burns' beard is so scraggly now, his chinstrap gets lost with whatever else (food remnants? animals?) is in there.
3. HIT: Ken Holland. The Detroit Red Wings general manager's multi-year championing of 3-on-3 overtime was a worthwhile endeavour. The NHL's new overtime format is appointment viewing - and will be even more gripping in 2016 when every point matters in the final months of the season.
MISS: Patrick Roy and Willie Desjardins. The Colorado and Vancouver bench bosses haven't adapted to the rule changes very well. Each coach is 0-for-4 in coach's challenges and the Canucks (1-7) and Avalanche (1-2) have both struggled in 3-on-3 overtime.
4. HIT: P.K. Subban and the Montreal Children's Hospital. Subban grabbed headlines in September with his staggering $10 million commitment to the Children's Hospital, reportedly the largest philanthropic commitment by a sports figure in Canadian history. Watching Subban's interaction and genuine excitement during his Christmas extravaganza in the hospital's newly renamed Atrium P.K. Subban made it clear his involvement is about much more than simply writing a cheque.
MISS: Social media bullies everywhere. Kudos to April Reimer, wife of Maple Leafs' goaltender James Reimer, and Chicago-based reporter Julie DiCaro for stepping up to put them in their place in 2015. Mrs. Reimer received abusive tweets, texts and calls as the Leafs' season went off the cliff; DiCaro became the subject of death threats for reporting on Patrick Kane's sexual assault investigation. Sports have a strange way of bringing out the worst in people on social media. Let's be better in 2016.
5. HIT: Alex Ovechkin. With scoring dipping back into dead-puck era rates, it is almost unfathomable that Ovechkin will likely hit 500 career goals in fewer than 10 full regular seasons worth of games (820). Ovechkin, 30, has 495 goals in 795 games - leading math wizards to wonder whether Wayne Gretzky's seemingly unbreakable record of 894 could be in play. Ovechkin has five 50-goal seasons and one 60-goal campaign. With eight more 40-goal seasons, Ovechkin would be approximately 50 away from Gretzky's record and be 38 years old. His production remains staggering in light of the crackdown on offence.
MISS: Sidney Crosby. Any 'miss' with Crosby is always relative, but Sid seemed like a shell of his former self in 2015. Three years ago, Ovechkin wasn't in the same conversation as Crosby. Many players are now. Consider this: Crosby has been held without a point in 45 of his last 100 NHL games. He has been a completely average player this season with eight goals and 18 assists for 26 points in 35 games - tied for 57th in league scoring. Maybe, just maybe, Crosby lost a step. Or the rest of the league caught up to his breakaway speed. In a USA Today fantasy draft amongst former NHL GMs and coaches last week, Crosby was the 14th player drafted to build a franchise around.
6. HIT: 2014-15 Ottawa Senators in February, March and April. Who could forget that magical run with hamburgers hitting the ice at Canadian Tire Centre? It's still hard to believe the Sens were 14 points back of a playoff spot before Andrew "The Hamburglar" Hammond's unbelievable run pushed them into the playoffs. Of course, the Sens fell short in the first round against Montreal, but the team's rally around the health battles of GM Bryan Murray, assistant coach Mark Reeds and owner Eugene Melnyk was better than storybook.
MISS: 2015-16 Montreal Canadiens in December. Montreal's franchise-best 9-0-0 start to the season must have awakened the Ghosts of the Forum. There is little else to explain how quickly the wheels have fallen off for the Canadiens, even in the absence of Carey Price. For the first time in 98 seasons, the Canadiens lost 11 games in one calendar month in December with a 3-11-0 record. Their 10-point edge on the entire Atlantic division has evaporated to just a three-point cushion on a playoff spot.
7. HIT: Duncan Keith. The 2015 Conn Smythe winner's tear through the Stanley Cup playoffs was one to remember. He racked up 21 points in 23 games, led all skaters with 18 assists, and played a role in seemingly every pivotal moment in Chicago's quest for a third Stanley Cup in six years.
MISS: Ryan Getzlaf. Getzlaf seemingly still hasn't recovered from a mismatch against Jonathan Toews to start Game 7 of the Western Conference final. It was teammate Ryan Kesler who was matched against Toews for the bulk of the first six games of the series. Against Getzlaf, Toews scored twice in the first 12 minutes of Game 7, leading to a Hawks rout. Getzlaf finally scored his first non-empty net goal of this season on Dec. 27 - and his preseason favourite Ducks enter the final day of 2015 in 27th place in the NHL.
8. HIT: Justin Faulk. The Hurricanes' dynamic defenceman has been nothing short of a revelation this season, leading the league with 12 power-play goals. Faulk, 23, also paces Carolina in goals (14), assists (16) and points (30) in 37 games.
MISS: Penguins' power play. Armed with four or five stars on one unit, the Penguins barely managed more power play goals (13) than Faulk (12) through the first 27 games of the season. Pittsburgh's power play has come alive of late with five goals in eight games under new coach Mike Sullivan.
9. HIT: Mike Hoffman. Coming off a 27-goal campaign, the 26-year-old asked the Senators for $3.4 million in salary arbitration last summer. The Senators offered $1.75 million. He went through with the painful arbitration process, only to be awarded a disappointing $2 million by the impartial ruler. Now, with 18 goals in 34 games to start this season, he's going to make the Senators pay.
MISS: Jonathan Bernier. Unlike Hoffman, Bernier avoided the arbiter, settling with the Maple Leafs on a two-year deal worth $8.3 million. Ranked 45th of 46 eligible goaltenders in save percentage (.889), the Leafs are probably wishing for a do-over. Bernier would've been awarded a maximum one-year deal in arbitration, allowing them to cut bait after this season. Unless Bernier finds his game in the second half of the season, it's hard to believe any team will take a chance on him even if the Leafs were to retain half of his $4.15 million salary for next season.
10. HIT: Front offices of the Predators, Devils, Bruins, Senators and any other team that routinely discloses terms of contracts. Hockey fans are smart - and they're hungry for the salary data that is often as vital to the team's success as the player himself. The info leaks out in minutes thanks to talented reporters and websites like GeneralFanager.com, but with it being so readily available, there is no reason to not disclose info in 2016.
MISS: Teams that repeatedly skirt the NHL's basic injury information policy. "Undisclosed" is the new "upper-body," with some teams refusing to say on which half of the body the player sustained an injury. This is particularly nonsensical with regard to information disseminated about concussions. The goal should be to heighten awareness of head injuries, not bury them as vague "upper-body" injuries. Besides, with the Department of Player Safety watching and re-watching every hit - particularly with regard to head contact - the chief fear of an opponent targeting a previously concussed player is taken out of play.
Here's to a happy and healthy 2016, everyone. Happy New Year.
--
Frank Seravalli can be reached at frank.seravalli@bellmedia.ca