Homestand not showing results for Jets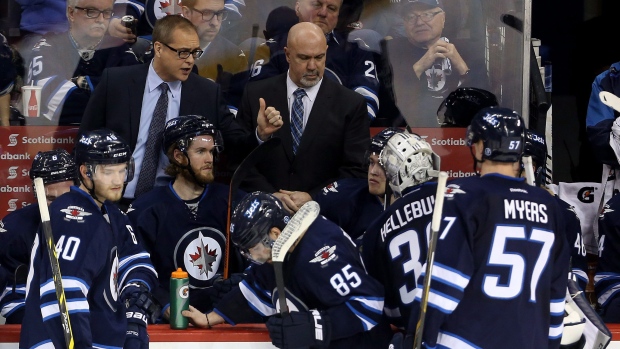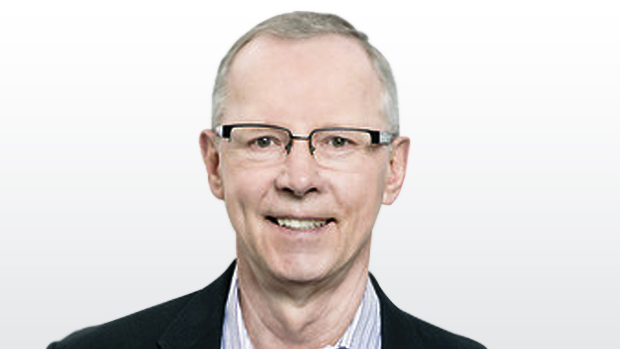 A January homestand was supposed to help get the Jets back into a more comfortable position in the battle for a playoff spot. It was nine of 10 games at the MTS Centre where the Jets had been very good. But with six of the nine games done, the Jets have only one win. And as the losses added up, the injuries did too. And it was the forward group that took the hit.
Mark Scheifele was injured at the end of the last road trip and was back on the ice for a full practice for the time Friday and the hope is he will play Tuesday. Adam Lowry and Drew Stafford were injured in a thrilling overtime win over Nashville, Alex Burmistrov was injured against Colorado. Burmistrov missed one, Stafford three, Lowry has not even returned to practice. Then Mathieu Perreault was injured in Saturday's loss to New Jersey. Players were shuffled from line to line, position to position.

If there was a positive, it was that young players got to play more and more important minutes. Leading the way in that category was Joel Armia, a 22-year-old former Buffalo first round pick, who came over in the big trade last February. Armia has done a lot of good things and has impressed head coach Paul Maurice.
"He has the ability to get to the next level," said Maurice. "A good defensive stick and his positional play is pretty strong. He can create things in traffic. Where he gets to is unknown. His skill set says he has a chance to be a real good offensive player, and he has a solid defensive understanding. He may show even more offensive upside playing with better players and with age."
Nineteen-year-old Nikolaj Ehlers is riding a three-game point streak and has gone 3-2-5 in his last six. Ehlers started the year 4-5-9 in his first 12 games and now has nine goals and 19 points on the season, but more impressive is his speed and his ability to get and create scoring chances.
And with Ondrej Pavelec out with injury, 22-year-old rookie Connor Hellebuyck has now started nine in a row and has a GAA of 2.11 and a save percentage of .926 in the 21 games he has started. Pavelec could return to full practice right after the All-Star break.
Offensive struggles – in four straight and 10 of the past 16 games, the Jets have only managed one goal, but have won two of those. A 1-0 win over Pittsburgh and a 1-0 win in Minnesota. Hellebuyck with the shutout in both.
Jets schedule – When this homestand ends, the Jets will play eight of 10 on the road. When March 1 rolls around, the Jets will finish the regular season with 21 games in 40 days. Other than one back-to-back at home, the Jets will play every second day.

Special teams have been a major concern. Jets worked on the power play at practice Friday moving Dustin Byfuglien from the point to the front of the net. Seems whenever you work on the power play, you don't get one the next game. In Saturday's game, one finally came with just over five minutes left and 10 seconds later, Byfuglien chips one in from in front. Something positive.

Byfuglien will represent the Jets at the All-Star game. To be an All-Star defenceman for a player who has spent many years as a forward is a credit to Byfuglien and how his game has evolved.
"You just don't see guys do what he can do," commented Maurice. "He's smart, he's made adjustments. He has the understanding he doesn't have to change the game every time he gets on the ice. But he's so competitive and wants to be the difference maker."
Assistant coach Charlie Huddy has seen firsthand how Byfuglien has made the transition from forward to all-star defenceman.
"This year, he is really in control," said Huddy. "The defensive part of his game has picked up. He's way more responsible – night and day difference. He's getting offense out of it, but defending really well. He can still get some action off playing a controlled game. So big, so strong and great speed. He doesn't need to run out of position to create something. We talked about thinking defense first and he was totally on board with it. He's become a real solid defenseman. Take care of your own end first and the other stuff will come with it."
World Junior Thoughts
A few final thoughts from my trip to the World Junior Championship. Finland, Czech Republic, Russia, Belarus and Slovakia were in the group Craig Button and I covered.
On the Russian team was Jets draft pick Pavel Kraskovski who played on a line with Alexander Polunin and Yegor Korshkov, a trio that plays together in the KHL. Kraskovski was a key player for Russia finishing 2-2-4 in seven games, had a power play goal, but most important, took 103 face-offs, winning 55 per cent of them.
Another Jets pick Michael Spacek, who is having a very good year in Red Deer, also had a good tournament. Played on the top line for the Czech Republic, finishing 2-3-5 in five games. He played in all situations.
Sami Niku, the third Jets pick in the event, played for the host team and the winning team, Finland. Went 1-1-2 and was a plus three in seven games.
Interesting that an event that has always been considered a 19-year-old tournament was dominated by draft-eligible talented players. Jesse Puljujarvi (17) won the scoring title going 5-12-17 in seven games. Sebastian Aho, an 18-year-old Carolina pick was second, while Patrick Laine (17) was third. The three played on the same line for gold medal-winning Finland. Rounding out the top five in scoring were two draft-eligible players from Team USA, Auston Matthews and Matthew Tkachuk.