Hot Button Issues: Awards and All-Stars
Each day throughout the World Junior Championship, TSN Director of Scouting Craig Button brought important issues and topics surrounding the tournament to the forefront. Today, his tournament award winners are unveiled as well as his First, Second and Third Team All-Star teams.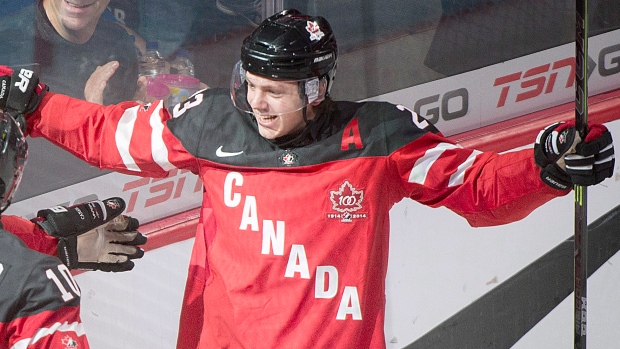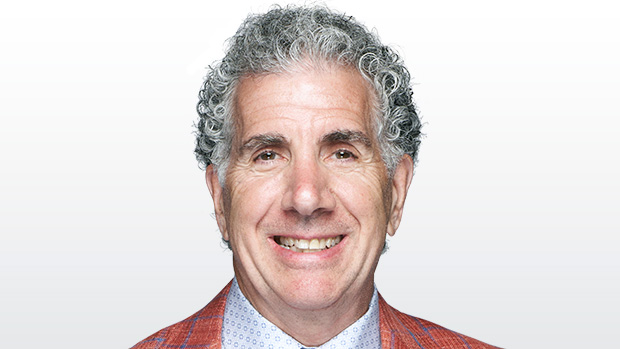 Ten Canadians are among 18 players named to the Hot Button First, Second and Third all-star teams. There's no denying the all-star lineup is Canada-centric, but so was the tournament. Canada never trailed, faltered but once (for four minutes vs. Russia), never lost and have earned consideration as the country's greatest non-lockout Jr. Team Canada. That dominance is reflected in our choices for tournament all-stars.
Final Awards
| Honour | Button's Pick | Notes |
| --- | --- | --- |
| MVP | Denis Godla, SVK | Outstanding performances led Slovakia |
| Top Defenceman | Gustav Forsling, SWE | Led defencemen in scoring |
| Top Forward | Sam Reinhart, CDA | Straw that stirred drink |
First Team All-Stars
| Position | Button's Pick | Notes |
| --- | --- | --- |
| Goalie | Denis Godla, SVK | Stirring curtain calls in Toronto |
| Defenceman | Gustav Forsling, SWE | Excellent offensively and defensively |
| Defenceman | Josh Morrissey, CDA | Forceful play on blueline |
| Forward | Max Domi, CDA | Tour de force from outset |
| Forward | Sam Reinhart, CDA | Quiet Big Bang Theory |
| Forward | Oskar Lindblom, SWE | Key offensive contributions |
Second Team All-Stars
| Position | Button's Pick | Notes |
| --- | --- | --- |
| Goalie | Zach Fucale, CDA | Key saves at key times |
| Defenceman | Shea Theodore, CDA | Led defensemen at +12 |
| Defenceman | Vladislav Gavrikov, RUS | Undisputed leader on blueline |
| Forward | Connor McDavid, CDA | Better as tourney progressed |
| Forward | Dylan Larkin, USA | Speed impacted all areas |
| Forward | Mikko Rantanen, FIN | Scoring leader for Finland |
Third Team All-Stars
| Position | Button's Pick | Notes |
| --- | --- | --- |
| Goalie | Georg Sorensen, DEN | Led cinderella Danes |
| Defenceman | Darnell Nurse, CDA | Physically imposing |
| Defenceman | Madison Bowey, CDA | Two-way excellence |
| Forward | Anthony Duclair, CDA | Physical presence on top line |
| Forward | Nic Petan, CDA | Tied for Scoring lead |
| Forward | Martin Reway, SVK | Competitior who keyed offense |